It's 2019, the revolutionary year that has taken a step towards equality and acceptance. Although we have culturally opened a wide range of multiple gender identities, there are still issues within the clothing spectrum that raises the question: Are clothes inherently gendered?
Clothes have always been a universally-shared platform to enhance one's appearance, express an emotion or communicate a message. The single act of wearing a particular piece of clothing communicates a message, making an individual and those around them feel a certain way. But artistic creativity and self-expression have also existed alongside a society's cultural values and traditions. For example, particular clothes have been categorized to fit within traditional gender roles. These traditional associations have not only been straight forward as to what genders "should" be wearing, but have postponed the sharing of fashion across gender identities.
As dress codes and the dated traditions they imply continue to relax, there's no stopping anyone from challenging gender stereotypes. It exists to break through gender roles, evolving into a neutral style that cultivates one's understanding of themselves in society.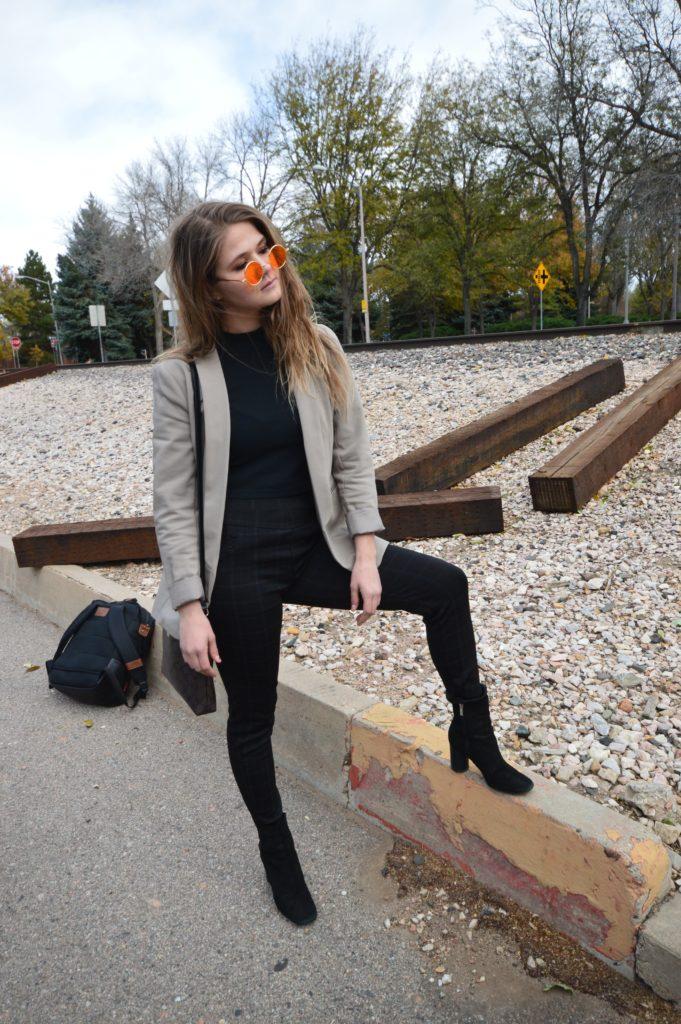 Men's apparel for generations has been represented as a way to flaunt their status and power in the social hierarchy. Women, on the other hand, were pushed to wear long dresses and cover their bodies to go outside or to work. But, when tasks became more laborious, women couldn't perform difficult chores because of long dresses, sparking a transition for more comfortable clothes. Elizabeth Smith Miller, became known as the first woman to wear pants in public in 1851 according to Love to Know. Her risky decision became a rebellious inspiration for women to defy the sexist norms at the time. Miller was also known for her feminist ideologies, fighting for women's suffrage, and her act of defying the norms of fashion at the time compelled women to fight for both social and clothing conditions. 
In the 1930s, Coco Chanel not only changed men's fashion but empowered women in the working class during the Great Depression according to Quartzy. She helped promote formal wear for both women and men such as "power suits." For years, Chanel was known for taking male clothing and morphing them into feminist art: "A girl should be two things: classy and fabulous," Chanel said. Her sense of style become a trending topic for women at the time, and it was a massive social statement on the state masculinity and femininity.
Chanel's style became a hit after Marlene Dietrich, an American singer and actress, was photographed in 1933 in a Chanel suit: suit pants in a comfortably loose, high-waisted fit paired with a blazer. The suit was certainly a curiosity and a controversy all in one. Dietrich presents not only elegance to represent her platform at the time, but casual confidence that made her an icon in that generation.
Today, trending fashion statements — and no, I'm not talking about male rompers — include mashups of both male and female formal wear as one piece. The inspirational figure who defined what gender-fluid style can do to the public eye is actor Billy Porter. The actor wore a tuxedo jacket with an elegant black velvet gown to the 91st Academy Awards earlier this year. Porter erased the idea of gender roles entirely and rewrote what it means to wear a dress in our generation. According to Porter in a Vogue Magazine interview, "when a man wears a dress, the sea parts. This look was interesting because it's not drag. I'm not a drag queen, I'm a man in a dress." 
I see the direction of gender-fluid fashion going to be more known in our culture and more brands implementing a gender-fluid collection." – Phebe Potter, CSU fashion major
At Colorado State University, students can be seen wearing styles past generations would have never dared to put on. Fashion major Phebe Potter, entails her perspective while studying apparel at CSU.
"I believe with the idea of gender-fluid style, we have integrated more of a diverse range of fashion and made it more acceptable for non-gender clothing," Potter said. "I see the direction of gender-fluid fashion going to be more known in our culture and more brands implementing a gender-fluid collection."
Though genderless fashion styles aren't academic subjects at CSU, a few CSU students create and produce collections with designs that work for both women and men, according to Potter, who said she believes this groundbreaking innovation in fashion that accommodates and suits both men and women is the wave of the future. 
"I see genderless style going in the industry to eventually soon have most major companies producing gender-free clothing," Potter said. "We are all our own individuals and showing our style also tells a story of our character and who we are. We have the freedom to wear whatever we want." 
With the fierce diversity of fashion styles being meshed into our culture, we are slowly redefining what it means to wear clothing for every gender. Although some sexist ideologies still linger in our society today, many in our generation are breaking the gendered barriers and introducing a new horizon of what gender-neutral clothing can do for communities.