What once started out as a hobby and simple accessorizing has now evolved into a cultural phenomenon that is trending on all platforms and costing its avid participants a pretty penny. These connoisseurs of fashionable footwear are called sneakerheads.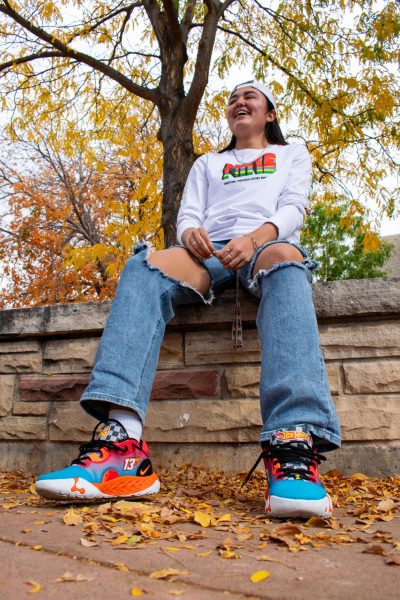 By definition, a sneakerhead is someone that collects the latest style of well-known name brand sneakers on a monthly, sometimes, weekly basis. This craze was born when Nike began releasing collectors' editions in the early 2000s. Now, it's dispersed into other brands of sneakers and has ignited a passionate community around the globe (sneakernews.com).
Structured in the way a news site would be designed, sneakerheads have built websites that are curated specifically for their niche. These websites offer links to sneaker-focused articles, provide styling tips for the latest sneaker releases, and display newsflashes at the top of the page listing all the new sneakers coming out during that week.
Fashion is an entity that is ever changing within culture. It moves with the trends as time progresses. One aspect that remains constant is that those who are bold and take risks are those that are seen as most fashionable. 
Colorado State University student, Mason Daley, emphasizes this concept,"[In sneakers], I always aim to find something that no one else has." An easy way to ensure that no one else has your unique style of footwear, is making them yourself.
Nike and Converse provide a way to do just that by allowing their customers to customize their own pair of sneakers (nike.com & converse.com). CSU Student, Diego Kemper, has three pairs of customized Converse that outwardly convey his personal interests and sense of style at the same time. What appeals to consumers are the sneakers speaking to them on a personal level, and helping to express their personality through their fashion sense. 
Pops of bold color are most popular within name brand sneaker companies. CSU sneakerhead, Peyton Daly, states,"I always look for colors that I like, my sneakers have lots of pops of color." CSU student, Josephine Baron, shares, "I usually like to go for cool patterns. I've really been loving pink recently"
Carly Sokolowski, on the other hand, prefers a rather ordinary color so that it will match any outfit but still prefers a unique style to her chosen sneakers: "I like them to be platforms so I can be taller, but I also like them to be black so that they can go with everything." Sokolowski said.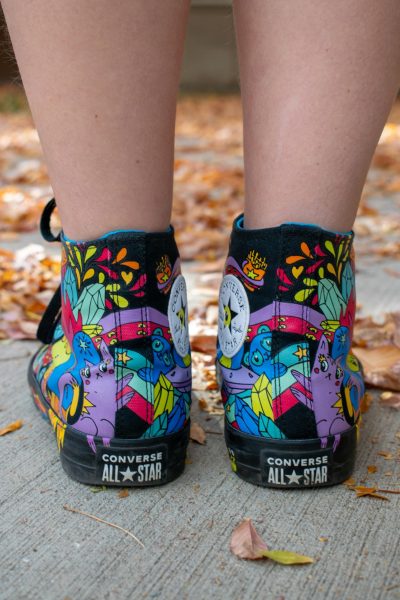 A key differentiation between a sneakerhead and a non-sneakerhead lies in their preference between style versus accessibility. To someone that does not identify as a sneakerhead, the importance of a sneaker is that it stays on the foot comfortably and allows them to do any chosen physical activity. The condition of the sneaker does not matter to them at the end of the day. 
Most sneakerheads [or sneakerheads in denial] will purchase sneaker kits that come with cleaning supplies and air freshening balls that help mask odors in the shoes, to help keep them in near perfect condition.
According to Forbes Magazine, the total sales for sneakers in the year 2013 alone was roughly $22 billion dollars. To say that investing time and finances in this fashion craze is a bit costly would be an understatement. 
Being a sneakerhead is not about who can spend the most money on a pair of shoes that will only ever be worn two or three times. Being a sneakerhead is about finding a community within fashion that favors the unique and the bold.