Fashion revolves around an endless cycle of styles, cuts, and patterns that refresh every few years. Recently, we've seen aesthetics recycled faster than ever before. This is partly due to the increased online presence available at all times. In decades past, fashion trends lasted for years, and would take a significant amount of time for it to even reach every household.
Head costume designer, Amy Parris, from the hit TV show Stranger Things had this to say about late 80's fashion, in an interview with BAZAAR "Hawkins (the show's midwest setting) would have been almost a decade behind in fashion, seeing as there was limited connection to current fashion pre-internet, so we edged closer to the earlier '80s,".
Fashion magazines like VOGUE, and InStyle decided what fashion was considered "in" or "out", with readers having to wait until the next publication cycle to know what to look for.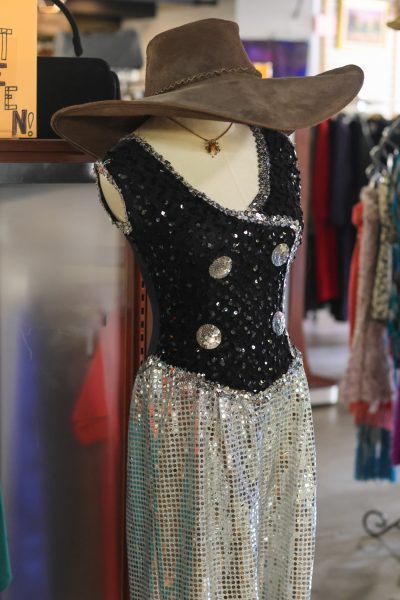 Now in the modern day, social media and influencers can set fashion trends in a matter of seconds. With the rise of fast fashion trends, the clothing industry began creating clothing faster, with little to no environmental factors and humane work conditions being considered. 
Common fashion brands and companies are huge contributors to fast fashion, constantly using fabrics like polyester, and mass-producing their products. Throwing out what doesn't sell, and replacing one sold item with 20 new ones.
DON'T WORRY THERE'S A SOLUTION
Constantly trying to stay on top of current fashion trends can be exhausting both mentally and financially. Thrift stores have been around for decades, but have recently hit a never-before-seen popularity. 
Shopping for brand-new clothes can be expensive and over-shopping isn't the best for the environment. Luckily, thrift stores are inexpensive and are giving new life to clothing that would have just been tossed and left to sit in a landfill. 
In recent years thrifting has received the label of 'sustainable shopping'. Clothing stays out of landfills, and there is no production of harmful fibers being added.
'Thrifting' has become a trend in itself with people desiring the 'vintage' and 'thrift' looks that can only come from spending hours in a store and picking out one-of-a-kind clothes that match the person specifically on a small budget.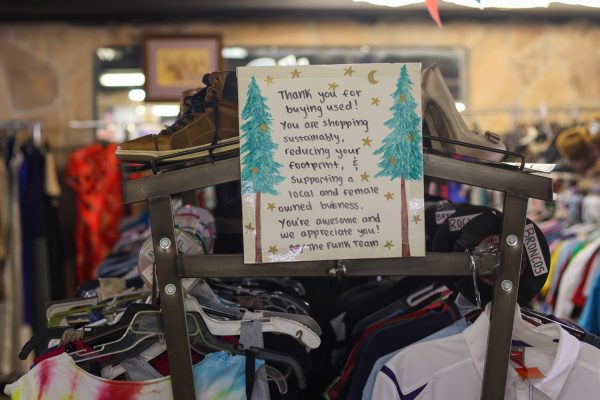 This trend has become so big that some people go into local thrift stores and buy anything that might be of value, and sell it for triple what they paid for it. It's not just people on second-hand clothing apps, but also brick-and-mortar businesses.
Thrifting has always been the cheap and accessible way for people of all socio-economic standings to get fashionable clothing on a budget. 
SOME WAYS TO BE SUSTAINABLE
Here are some tips and tricks to be sustainable
Shop second-hand; stores like Plato's Closet, Goodwill, and Arc Thrift stores are great second-hand clothing stores with a wide collection, on a cheaper budget. 

Repurpose clothing; Instead of throwing out clothing with rips or stains on it, try stitching up holes, or creating whole new pieces with the fabric

Buy slow fashion; slow fashion is clothing that is not mass-produced with cheap fabrics but instead made with eco-friendly materials and only a couple made at a time. These clothes do tend to cost more than fast fashion, but they tend to last longer and be better for the environment. 
 One person shopping for fast fashion is not the reason behind environmental issues like global warming. The issue is not in the college student who gets some cute 'going out tops' every once in a while, but in the multi-million dollar companies that push for quality over quantity, no matter what it hurts.