13 Day Trips To Take This Summer
Located about an hour from downtown Denver, the 143 steps up to this fire lookout on rock formations offer a 360 degree view of the mountains.
Hike distance: 2.8 miles round trip
Difficulty: Medium
Near: Sedalia, Colo.
2. Celestial Seasonings Tea Factory
Tours are free. Free samples.
Located in: Boulder, Colo.
3. Bridal Veil Falls
This 20-foot waterfall in Rocky Mountain National Park is a great destination hike. Located 1 hour, 13 minutes away from Fort Collins.
Hike Distance: 6.6 miles round trip
Difficulty: Moderate
Near: Estes Park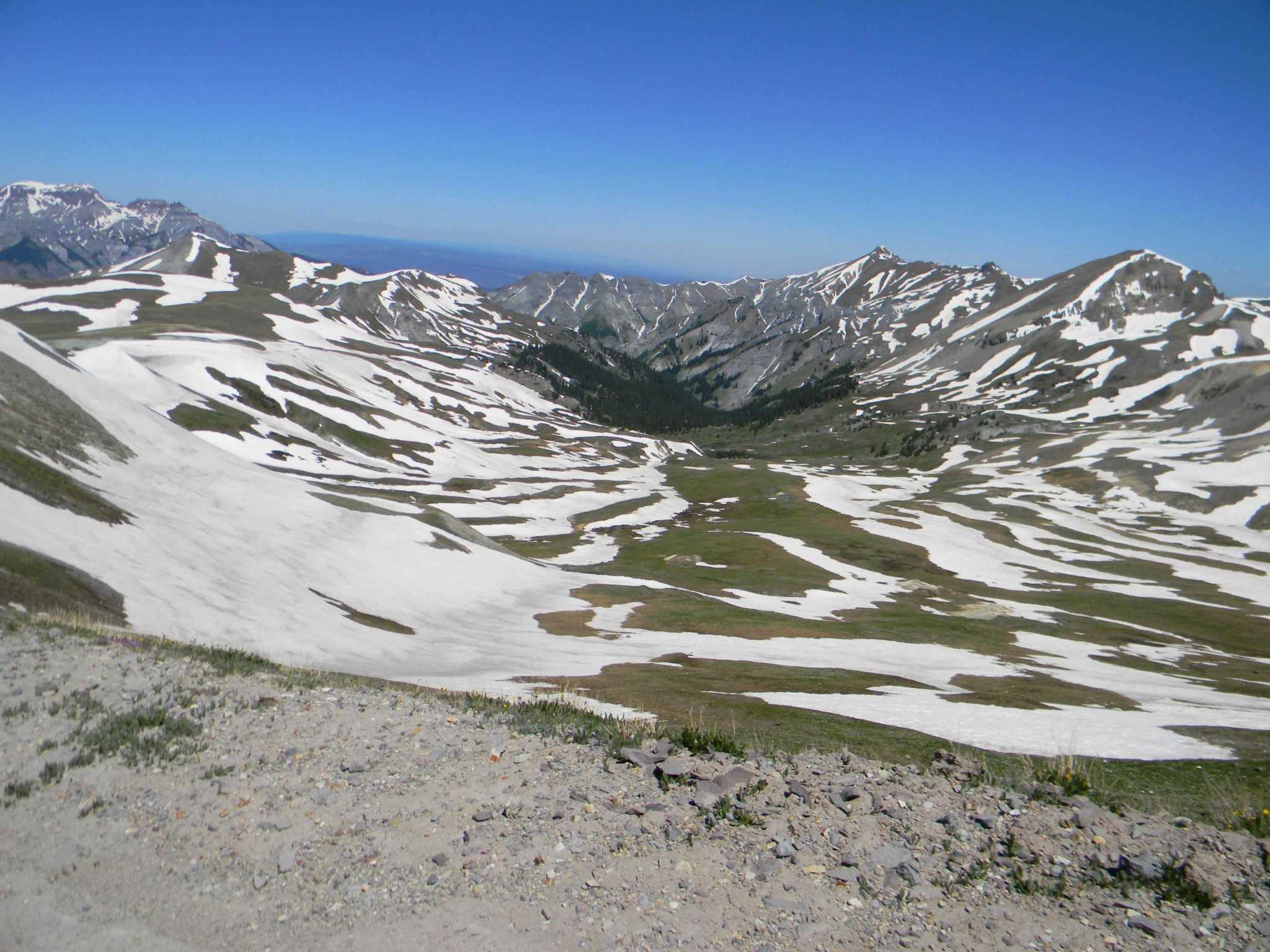 4. Alpine Loop
In the San Juan Mountains, this is a 4-by-4 route with spectacular views of the "Switzerland of America."
Near: Ouray, Colo.
5. Incline: 2,744 stairs
"The Incline is an awesome physical and mental challenge that is well worth the effort because of the amazing views and the sense of accomplishment upon reaching the top," said Keith Evenson, freshman electrical engineering student.
Near: Manitou Springs, Colo.
Jim Bishop's built-by-hand castle is one of the most unique day trips to take in Colorado. Located in the San Isabel Mountains, you truly must see it to believe it.
Cost: Free
Near: Pueblo, Colo.
This natural phenomenon is spectacular with the Sangre de Cristo Mountains towering behind them. This high-altitude desert features the tallest dunes in North America. When Lake Alamosa in the San Luis Valley dried up 440,000 years ago (in between the San Juan Mountains and the Sangre de Cristos), the sand left behind was blown by southwest winds toward a curve in the Sangre de Cristo Mountains. The sand was stopped by the mountains, and the opposing storm winds caused the sand to pile vertically, forming the dunes.
8. Balloons in Steamboat Springs
Thirty hot air balloons take off accompanied by a festival and various events.
When: July 11-12, 2015
Located in: Steamboat Springs, Colo.
9. Coors Factory
Tours are free. Samples are available for those 21 years and older.
Located in: Golden, Colo.
10. Royal Gorge
One of the deepest gorges in Colorado, the Royal Gorge is about 10 miles long, carved by the Arkansas River. A gondola ride over the Gorge is included in the general admission ticket price.
Near: Cañon City, Colo.
11. Maroon Bells
The most photographed scene in Colorado.
Hike distance: 3 miles round trip
Near: Aspen, Colo.
This archaeological area was home to the ancestors of the modern Pueblo Indians 1,000 years ago.
Near: Pagosa Springs, Colo.
This park preserves nearly 5,000 archeological sites, including 600 cliff dwellings that provide a glimpse into the lives of the Ancestral Pueblo people who lived there from 600 to 1300 A.D.
Near: Durango, Colo.