Opinion: Local Businesses Light Up Fort Collins
Check out CTV'S video to learn more about this event.
Editor's Note: The following article is an opinion article.
When the weather gets cold and the days get shorter there can be few motivating reasons to leave the house. Coincidentally, the streets and trees in Old Town light up to bring warmth to frigid evenings. 
Starting on Nov. 5 and lasting until Feb. 14, 2022, through a partnership between the City of Fort Collins and the Downtown Development Authority, low energy LED lights will be seen from anywhere in Old Town, Fort Collins.
A ceremony, lasting from 5:30 p.m. to 7 p.m., will be held in Old Town Square to celebrate the lighting of the holiday lights. Following a short countdown, around 6 p.m. the lights will be switched on all at once to ring in the season of cheer.
According to a piece by the Coloradoan, the decorating of Old Town has gone back to the 1920s. The continuation of such a tradition for so long can only be attributed to the strong support from the community.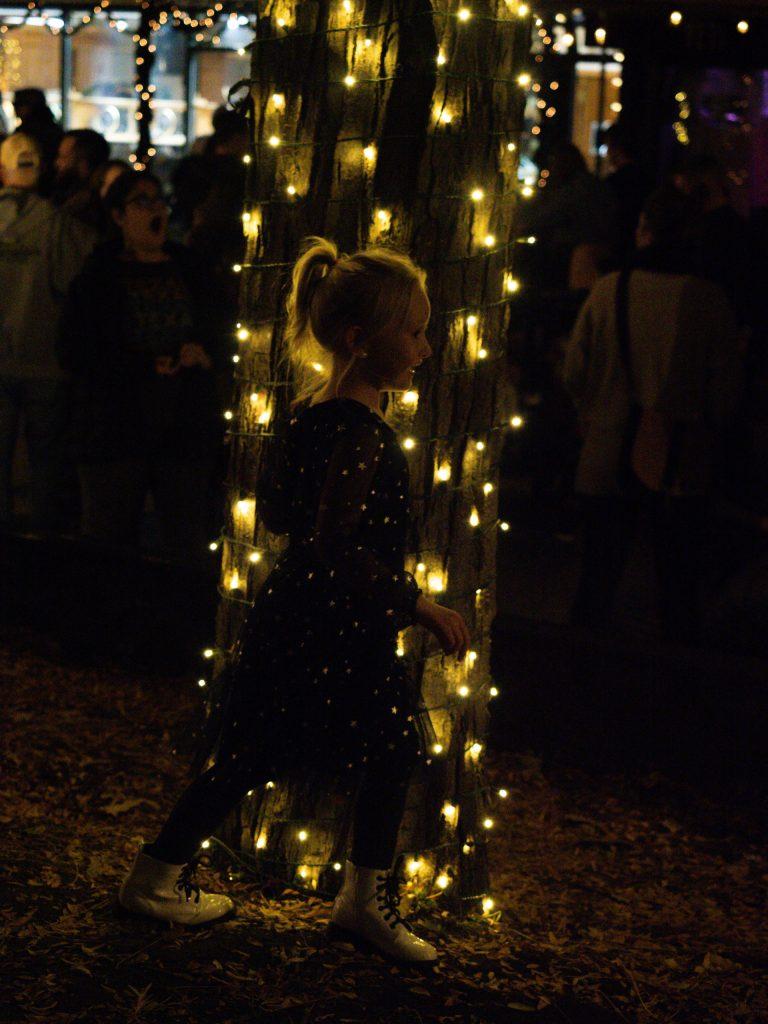 Small businesses are a driving force behind this. Not only do they directly benefit economically in the short term, but they are contributing to a future to be enjoyed by all.
Locally owned businesses are operated by those who live within the community and therefore are affected by their own and their fellow business owner's decisions. With this in mind, they put forth the personal touch that big corporations are lacking. 
Audrey Lawerence, a student at Colorado State University, said that, unlike her home in Colorado Springs, the Fort Collins social and shopping scene is accessible to everyone. "It's better because it makes Fort Collins lively and not as corporation-based, and that is what I like," she said.
Fort Collins, being made up of community members with diverse backgrounds, boasts equally diverse businesses. Instead of finding restaurants and stores all selling the same items, you will find a specific shop specializing in whatever you can think of. 
"Every single store here is different, but I can still find multiple stores I want to go to," Lawrence said. 
While variability in one's shopping options is important, the social process that goes along with it is arguably more valuable. When interacting with people who truly care about their products and services, you are bound to feel valued as a real person rather than a dollar sign.
Especially in the times of the pandemic, the holiday lights echo this same feeling, for it is a time of gathering and connection. 
For Lawrence, in the previous year, it meant a lot to enjoy such a sight and have a moment of optimism after so many months of cancelled festivities.
These brief moments can be big or small, what matters is that they are personal and meaningful. 
For Ryan Foley, a roaster at Bean Cycle Roasters, this means something as simple as walking out of The Lyric, a local theater, to find 3 inches of fresh snow — just enough to make snow angels in.  
"I don't think it would have had that nostalgic, magical aspect to it if the lights weren't out," Foley said. "It makes it such a better experience to be out and about when it's like 10 degrees out."
Having been around since 2004, Bean Cycle Roasters is not a stranger to the Fort Collins community and it is constantly trying to foster and grow connections within its doors.
"Coffee shops and pubs are traditionally where revolutions start," Foley said. They want it to be a place where anyone can come in to have a welcome discussion. 
With more people out enjoying the lights, they are bound to stop into the stores they love more frequently. Thus allowing these same places to thrive on increased sales. 
With events like the holiday lights braving the pandemic, there is a freshened sense of vigor in the air. Folks from around Fort Collins have been empowered to support the things they love with the hope that they can continue to enjoy them for the foreseeable future. 
By hanging on to and embracing tradition, we not only look out for the enjoyment of community members, but we also support the places of business that keep Fort Collins local.