Located on 204 S College Ave., sits a landmark institution of Fort Collins and Colorado State University alike. The Aggie Theater, nicknamed "The Aggie", has been around for over a century, with numerous businesses calling this unique building home. 
 In 1916 a furniture store, named Harris-Warner Furniture Company, opened its doors to the Fort Collins public. In 1948 it was transformed into another furniture store called the Neutze Furniture Company, which was run by John and Mary Neutze until tragedy struck in 1951. 
A fire started in the building, utterly destroying everything but its four exterior walls.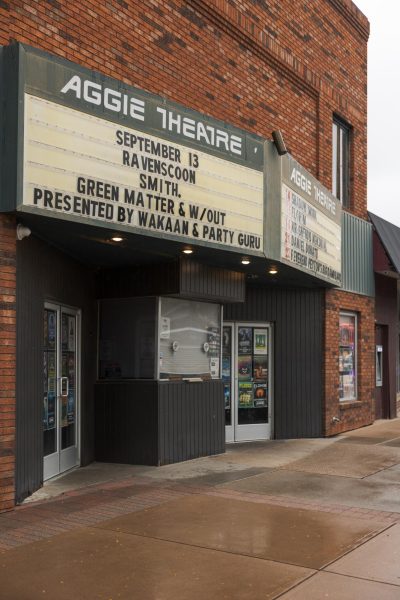 Architect Perry Knight rebuilt The Aggie in 1953 as a movie theater but was closed by Commonwealth Theaters in 1987. It was later reopened in 1990, but shortly closed its doors again in 1995, with their last showing; "Money Train" with Wesley Snipes. 
In 2002, it was opened as the memorable concert hall that we know today. The Aggie is able to hold over 600 people and is one of the largest concert venues in Fort Collins. No matter what you're into, The Aggie has it. 
The interior of The Aggie has as much rich history as the building itself. You can feel the energy and excitement in the air at every event hosted there as if the walls were the ones exuding excitement. 
Colorado State University student Ruthie Evilsizer said, "It's a great atmosphere and it feels like such a tight-knit community," Colorado State University student Ruthie Evilsizer said, "I saw Miranda Fling perform there and Wild Child; everyone was so excited and celebratory and it was good fun!" 
The Aggie has constant events and streams of artists coming through its doors every day, ranging across all genres. Hosting events like "K-Pop nights" and "Rocky Horror Picture Show", with an insane lineup of musicians and artists every day.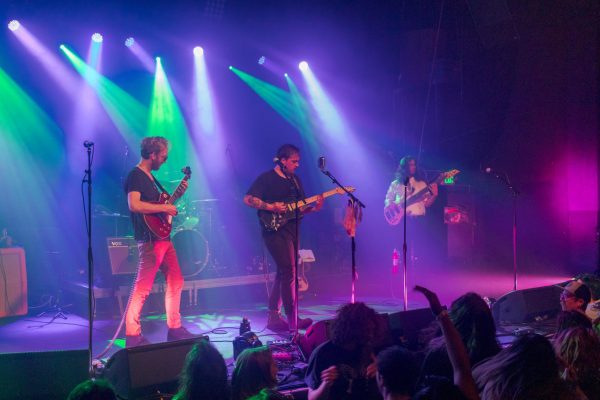 Check out artists like; "Moon Hooch", coming October 7th, "Stoplight Observations", coming October 24th, and "Fleece" coming October 9th. For a full list of artists check out the z2 entertainments website, or just take a walk down South College to see the posters that wallpaper the windows of this historic site. 
While you don't need to be 21 to get in you do have to have your ID on you to enter, and you are not allowed to bring alcohol to the venue. There is a full working bar open to all Aggie guests over 21. 
The Aggie is a pillar in Fort Collins nightlife, and will forever be the antique concert hall that offers any and all entertainment for everyone.