Editor's Note: This story was updated on May 4, 2020. The original story was published on Feb. 6, 2020. 
In 1965, a group of Japanese photographers and fashion designers published a photo book celebrating one of the era's most fashionable subcultures: the American Ivy League student. Titled Take Ivy, the book is a treasure trove of authentic American fashion. The photographs featured young, white college-aged men: Oxford cloth button-down shirts paired with khaki chinos or madras-cloth shorts, then layered underneath crewneck Shetland wool sweaters and hopsack blazers, finally punctuated with crisp white socks and freshly shined penny loafers. And that's not mentioning the ever-present necktie, tied four-in-hand and loosened for a comfortably lazy open collar — trop chic, tres americaine.
Call it "Ivy," "preppy," or "yuppie."  These are other names for the subcultures and style tribes which have adhered, in one shape or another, to the style tenets of old-school America. Defined by conservative cuts, hard-wearing rustic fabrics and Anglo-American sporting heritage, the Ivy League aesthetic dates back to the 1920s study halls of Harvard, Yale and Columbia, where young and well-off students from the American northeast sought ways to dress down while preserving their upper-class elegance. It's no coincidence that clothes associated with Ivy style — tweed and corduroy jackets, navy blazers, gray flannel suits, khaki chinos and loafers, for example — are also tied to notions of privilege and the upper-class.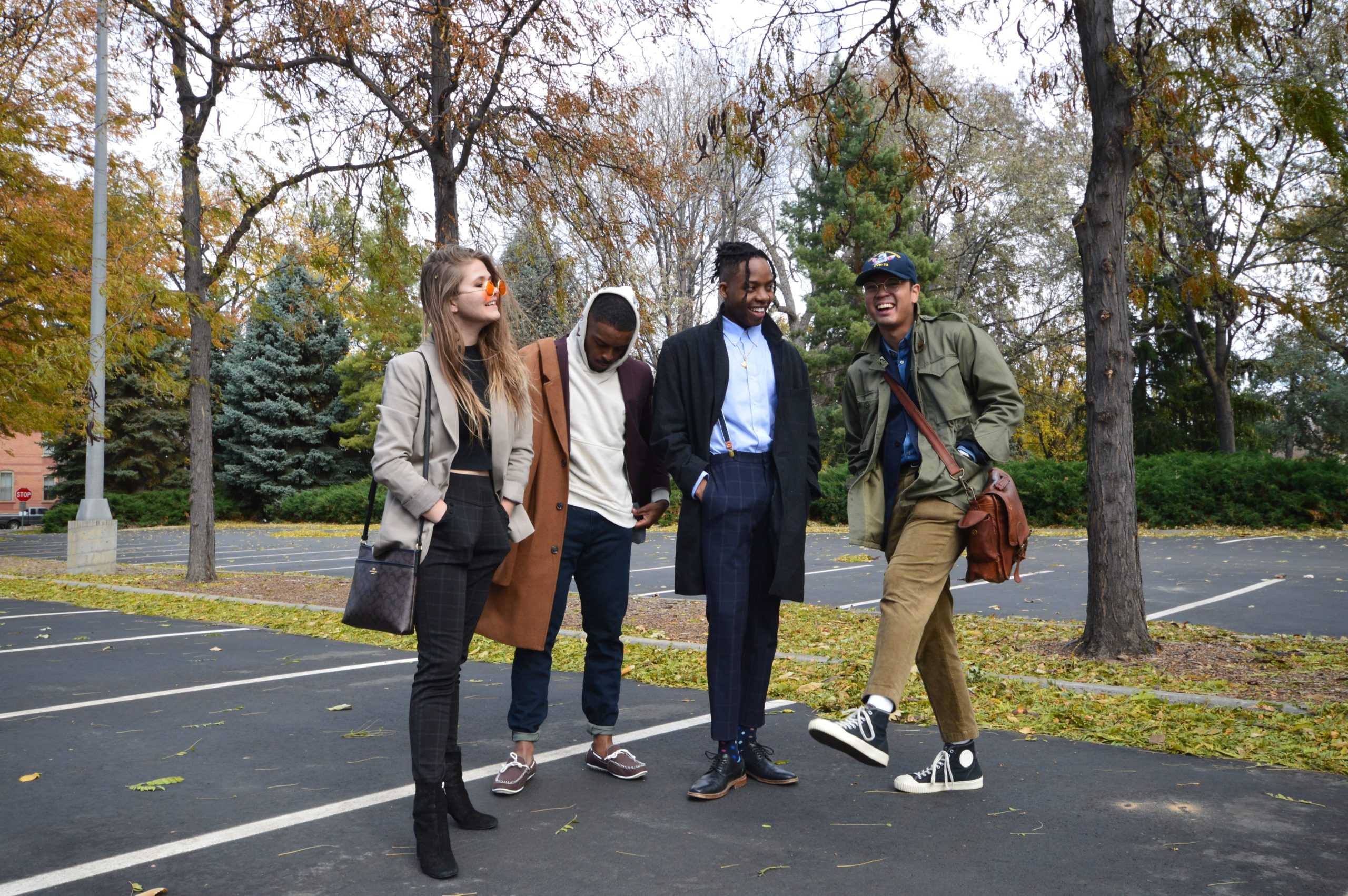 If starter pack memes are any popular indication, the Ivy aesthetic connotes a sense of  privileged that doesn't endear itself to everyday wear in the 21st century. Although Ivy reached its zenith in the 1950s, Americans fell out of love with the style by 1967, according to Ivy Style Editor-in-Chief Christian Chensvold. By then, the American counterculture movement embraced its rejection for conservative values and its artifacts. The Ivy League look no longer stood for the trendy, campus-trotting young men that were once considered "the leaders of fashion," but as the sartorial extension of "The Man," big government and conservative values.
So, what brings the Ivy aesthetic to the readers of College Avenue Magazine? After a decade of skate- and athleisure-inspired streetwear (think hypebeasts decked to the nines in Supreme and BAPE), men and women have never been more empowered to express a love for clothes and dressing up. Coupled with ever-evolving understandings of gender norms, intersectionality and media representation, the Ivy look remains a viable canvas for personal expression.
In an Oct. 28 2019 panel titled "American Style: Ivy, Trad and Prep into the 21st Century" in New York City, menswear authorities — including Esquire Creative Director Nick Sullivan, American designer Todd Synder of the eponymous brand and independent haberdasher Sid Mashburn — spoke at length about the evolution and democratization of Ivy League fashion.
By "democratization," Sullivan refers to Ivy style's adaptability to other cultures. While Ivy style has been stereotyped as a white male aesthetic, it was also the choice for artists, communities of color and women. Artists like Miles Davis proved button-downs and loafers look just as good in a jazz ensemble as a Princeton lecture hall, and Coco Chanel's '30s-era take on women's suits show that men don't hold a monopoly on bespoke tailoring.
From a certain point of view, the hypebeasts of the 2010s are growing up, and with them, their taste in clothes. The Spring-Summer 2020 fashion season offers updated takes on tailoring and classic wear, with slouchy silhouettes and dressed-down variations of the suit. Open, camp-collared shirts replace neckties and slouchy-fitting sport coats provide tailored finesse and lazy elegance all at once. These modern ensembles would have elicited gasps and stares if worn in 1954, but they underscore the sense of liberation afforded by the 21st century. Ivy's ability to evolve with its consumers is precisely why it's still a viable aesthetic; Ivy relies as much on individual flair as it does on timeless, well-made pieces.
Ivy League fashion may have started at the top of privileged America, but the messages it carries have changed just as much as the country since the style's inception. Gone are the days when a young man simply bought a suit so he could fit in with his peers. Now, anyone can wear a suit and do so to stand out and express themselves in through the storytelling dimensions of style.