APACC: How One CSU Organization Embraces Community and Culture
In celebration of Asian Pacific Islander Desi American (APIDA) Heritage Month in May, Colorado State University's Asian Pacific American Cultural Center (APACC) organized a variety of events to highlight the vivid cultures of their Asian American identifying community members. The diverse community at CSU paints a vibrant picture of the unique identities and experiences of its students and staff. The members of CSU's community come from all walks of life, traveling from near and far to be a part of the university's dynamic environment. 
As a diverse institution, the need for inclusive spaces on campus has been imperative to instilling a sense of belonging and inclusivity among members of the CSU community. These spaces serve as a safe place for folks to express themselves and their identities, while building community with their fellow peers. APACC is one of many inclusive spaces on campus that provides resources for the success and well-being of students and staff, while educating and bringing awareness to the history and heritage of those who call the Fort Collins and CSU communities home. 
APACC works to "provide a safe and supportive space for Native Hawaiian, Pacific Islander, Southwest Asian, North African, Middle Eastern, Southeast Asian, Desi, adopted, mixed race, Asian American students, and other historically marginalized communities." Three percent of the CSU undergraduate population identifies as Asian, Rachel Wada says, Student Success Coordinator for APACC. Five percent identify as two or more races, which accounts for a portion of students that identify as mixed race with Asian or APIDA descent.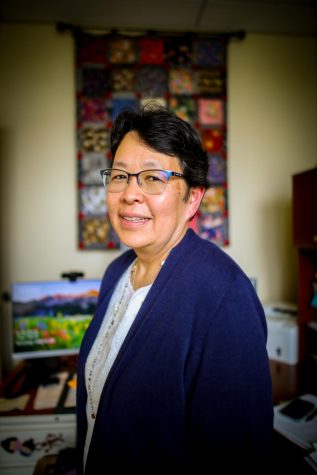 "Our [mission] is trying to create a space of community for [marginalized students and students of color], being advocates for them, helping them succeed, and bringing them together," JoAnn Cornell, APACC Director, says.
One of the ways that APACC engages with students is through the variety of events that the center organizes and participates in. This includes support groups like Chai to Understand, described on the APACC websites as "a weekly discussion panel that examines the experiences of APIDA identifying students and community members as a predominantly white institution," and Story Circle, "a support group for Native Hawaiian, Pacific Islander, Southwest Asian, North African, Middle Eastern, Southeast Asian, Desi, adopted, mixed race, and Asian American folks to discuss their experiences and identities as members of a predominantly white institution." 
"[Chai to Understand and Story Circle] are places for [students] to find community where there are different outlets for them, either to get involved or just have some fun and talk to different people," Cornell says. They meet on Mondays at 4 p.m. and 5 p.m., respectively, in room 333 of the Lory Student Center. 
CSU student and APACC Communications Manager Randy Huynh says that the Asian Pacific American Cultural Center has given him "a place to feel welcomed [as a marginalized student]." He began visiting the APACC center in 2020, interested in learning more about his culture, as well as the culture of others who frequented the center. His initial involvement has given Huynh the opportunity to engage and build connections with these students, while utilizing other resources that APACC offers, like Chai to Understand and Story Circle.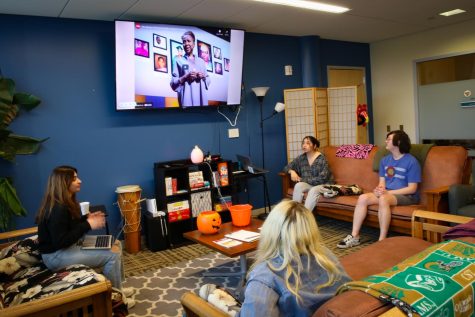 While APACC organizes events for CSU members throughout the entirety of the school year, they have created a special lineup of events to celebrate APIDA Heritage Month. The initial event took place on March 31 and April 1 at The Foundry dining hall on campus. Here, popular dishes from Southwest Asian and North African (SWANA) regions were served. 
SWANA identities have been somewhat invisible within the Asian-American community. "In some ways, they identify as Black/African American, maybe Asian, or white, and there are a lot of traditions, heritages, and things that they experience that are very different from [that of the Asian Pacific American Cultural Center and the Black/African American Cultural Center]. So we're trying to do a lot more programming for them," Cornell says
The menu was made to satisfy, offering patrons an abundant, delectable spread of SWANA cuisine. It featured koshary, which is a dish that is made with rice, pasta, lentils, onions, chickpeas, and a flavorful red sauce. Koshary is "considered to be Egypt's national dish," Wada says. "The dish originated in India and is known as kichri. It was believed that the recipe was brought over by Indian soldiers during the British colonization in the late 1800s."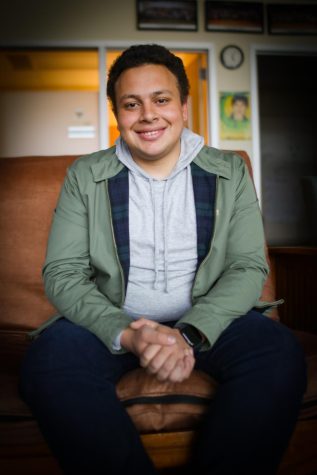 Ful medames, "a popular street food containing mashed fava beans, reminiscent of what we know as refried beans," according to Wada, was also featured on the menu. It is a household breakfast food, originating in ancient Egypt, that is often served with pita. Another traditional recipe, mujaddara, was available too. This is a vegetarian dish, consisting of lentils and caramelized onions, usually served alongside a yogurt sauce, Wada says. It dates back to 1226 A.D. Iraq and has many Southwest Asian variations. 
A number of other traditional foods were showcased as well, including tabouleh, fattoush, shiro wot, chicken wot, baklava, and Persian rice pudding. This menu was carefully crafted by Hiba Abdeljalil, a residence director at CSU. 
The following weekend, APACC took a trip to Meow Wolf in Denver, where they visited Eriko Tsogo and toured her work. Tsogo is a Mongolian American artist who uses mediums such as film, writing, and painting to bring her visions to life. APACC had the opportunity to do a mask art workshop with the artist on April 5, where they were then able to display their masks on April 7 in the APACC office on campus. This was part of an art exhibition and ramen mixer organized by APACC to integrate their members' cultural identities into descriptive artwork, all while enjoying traditional Asian-American fare. 
Next on the agenda was a Ramadan Iftar event on April 8. "[Ramadan] is a month of fasting for Muslim folks," Wada says. During this time, those that practice the Islamic faith do not eat between sunrise and sunset. The breaking of the fast at sunset is called Iftar. APACC provided a space for the community to come together and share a meal in celebration of the first Friday of fast-breaking, otherwise known as Suhur.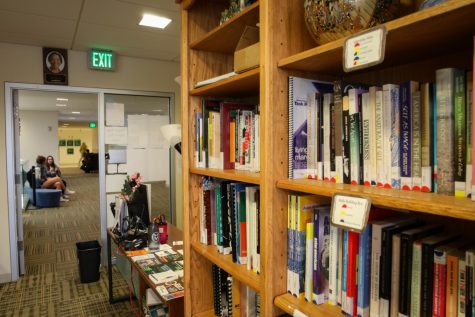 The remainder of APIDA Heritage Month consisted of panels, keynote events, and collaborations with other diversity offices on campus. Because April is also Sexual Assault Awareness Month, APACC partnered with CSU's Women and Gender Advocacy Center to host keynote speaker Chanel Miller. Miller is an Asian American artist and writer, who wrote pieces like "Know my Name: A Memoir" and the "Emily Doe letter," describing her experiences as a sexual assault survivor. This event draws attention to injustices faced by women in the APIDA community, educating and bringing awareness to prominent and impactful topics, such as sexual assault. 
As a community-driven organization, APACC has contributed to instilling a sense of belonging within its visitors, as well as the greater CSU community. The center has given students and staff the opportunity to come together to express their identities and tell their stories, while engaging in a number of events that highlight Asian-American cultures.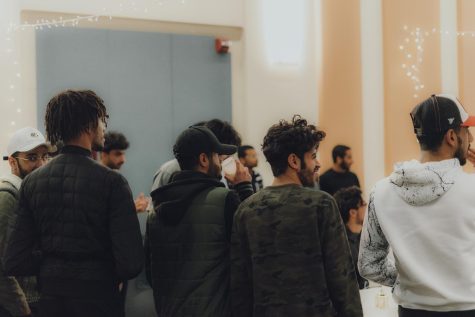 For more information about APIDA Heritage Month or to get involved with APACC, call (970) 491-6154 or visit their office, located in room 333 of the Lory Student Center