Everyone has a first day. Playing a sport to eventually play professionally, picking up a brush to begin painting a masterpiece, or writing down a storm of thoughts to create a timeless song. Everyone starts somewhere.
Fort Collins, Colorado is full of music. From small stages in breweries to the Aggie Theatre, a show is bound to be happening somewhere at any time. For some concert goers, the magic of a show inspired them to create their own venue.
Do-it-yourself music venues are spaces inside or outside a house that has been decorated and built to withstand a concert. For many DIY venues, the show costs zero to nothing and all are welcome. If money is donated by concertgoers, all proceeds are given to the band. The address to the venue is provided through direct messages for safety. From local bands, who may have played for years, to first-time acts are, all welcome to play onstage. 
Hotel Hillcrest is a DIY house concert venue which has put on concerts since October 2018. Since then, countless local and touring bands have come through to play on stage for one night. Past bands who have performed includes The Beeves and Meat and Potatoes. The venue is run by Kaiya Grundmann and Joe Wood. Wood moved into the house in August 2017 and still lives in the house, while Grundmann visits often — they are dating after all.
On the planning side of things, Wood is responsible for booking the bands and organizing the show. Grundmann handles the social media page and, at times, serves as the conflict management. All shows are free to the public, but donations are very appreciated. 
After coming home from a show held at the retired venue, The Heck House, Grundmann says, "We just kind of came back one day and we just thought we can do this too." 
This was the start of Grundmann and Wood's journey to start up their own DIY music venue. Countless hours were put in to making the walls, ceiling and room a place of music and love. Soundproof board hides behind the curtains of fabric while lights and flowers line along the walls of the garage.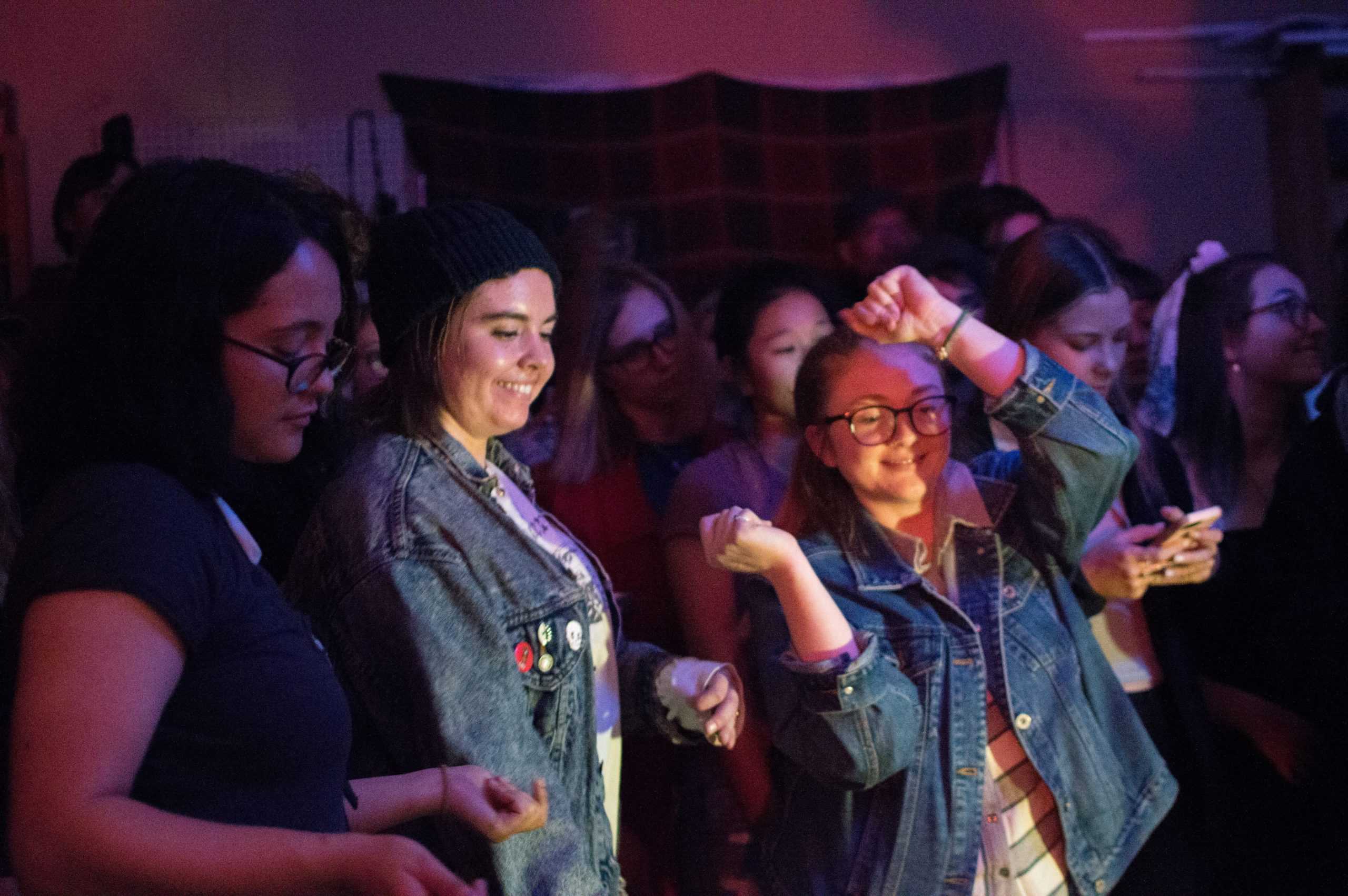 "We went on a wild goose chase for like a couple of weeks finding ways to soundproof and decorate," Grundmann says, "We ended up getting sound board and insulation and like stapling and taping it together."
The floral fabric falls along the walls with multiple picture frames, each showcasing an aged flower. The biggest frame is lined with lights, four pink flowers in each corner and is backed with ruby red fabric with the words "Hotel Hillcrest" in white paint. For over a year, this house has become a home to concert goers and musicians.
The Laundry Room is another DIY music venue in Fort Collins that began hosting shows in 2017, but didn't have an official name until 2019. Quinn Miller is a fourth-year student at CSU majoring in human development and family studies and sociology. He got his inspiration to open his music venue after a member of his band started hosting shows.
"I mainly wanted an all inclusive space in which individuals can escape the taxations of daily life and enjoy a free concert in a safe space," Miller says. 
The Laundry Room hosts a variety of genres including techno, punk, hip-hop and folk. Admissions is free and only cost is a good attitude, Miller says.
"My goal is to allow everyone  in the community a space to enjoy music, without  the worry of financial burden. Much of life is controlled by money, so I wanted to change that and allow people to focus on simply enjoying life," Miller says. "I want everyone to spread love rather than hate, and to constantly express yourself."
For other musicians, the inspiration to start a DIY venue comes from the lack of opportunity for musicians to play. AJ Frankson, or Janet Earth on stage, ran the retired music venue, The Planetarium. She opened The Planetarium alongside her roommate in August 2019. This venue booked all genres from solo shows to punk rock. As of February 2020, The Planetarium closed their doors and will no longer be booking acts to play.
Music has always played a major role in Frankson's life. For Frankson, the inspiration to open a venue came from her passion for music and wanting to play. After moving into her house, Frankson had the opportunity to play and practice music in the privacy of her own home. 
"Once I had the opportunity I just really wanted to be able to open my space," Frankson says. "I realized a lot of people don't have a space to play or practice music or have a show. I wanted to make that available to everybody." 
What makes a DIY venue unique
A DIY venue is built on the platform to create an inclusive environment for all. For musicians, the stage is set for anyone who wants to play who may not have been given a chance otherwise. 
At Hotel Hillcrest, the garage isn't just a stage to play music. This house serves as a safe place where Concert goers' safety and comfort is Grundmann and Woods priority. 
"We support anyone and everyone, and we will do anything to make sure that those people feel comfortable," Grundmann says.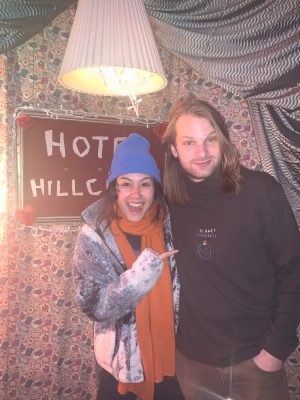 In the music industry, artists gain a different experience when they are performing onstage rather than recording. Fans cheer in the crowd while the music plays on. 
Miller says DIY venues allow musicians to showcase their talent that may have a smaller following. It can be difficult for local bands to play at large venues.
"DIY  venues provide a space for  all to play music," Miller says. "On top of that, these spaces bring together like minded people, leading individuals to forge relationships they never thought they would."
For Frankson, a DIY venue is about culture and movement. These musicians and artists want to play music, but were met with obstacles to achieve their dreams. For Frankson and The Planetarium, the purpose of a DIY venue is giving artists a stage and resources to perform when these may not otherwise be available to them.  
"I've had people hit me up who have never played before and who don't have a band; it's just them," Frankson says. "And they don't have the means to record music so all they have are shitty phone recordings. It's harder for them to be able to get shows at Hodie's or the Aggie or even the Artery."
For many musicians, playing at a DIY venue is the start of their passion to perform live. The dream to play live is a difficult goal to achieve, but the love and support from DIY venues makes this dream possible. 
"You can't have big guys without littles guys first," Grundmann says. "Everyone needs a place to start."