It's a late August afternoon. Lunch is over, but dinner hasn't begun yet. I'm hungry, I make my way over to the Lory Student Center to get something to eat. I order tomato soup and a grilled cheese sandwich. I take the food, a copy of The Collegian and seat myself at one of the shiny metal tables looking out over the west lawn. I pop the plastic lid off of the soup and pull the sandwich out of the bag. I take an eager bite and instantly recoil. What?! Is this seriously a Kraft Single? From the color and the texture, I quickly confirm the presence of the all-American "cheese product." I start to wonder how this cheese would go over in Italy, where I spent the majority of my summer. I feel fairly confident the Kraft Singles wouldn't fair too well.
This past summer, I spent eight weeks in Italy traveling, studying and eating a lot. Most people will tell you about how studying abroad helped them grow as a person. I can attest to that, but if you spend enough time studying in Italy, that might not be the only way you grow. The boot-shaped nation is a seemingly endless list of juxtapositions: gaudy duomos and quaint ristorantes, the sandy seaside and mountain lakes, bustling Rome and sleepy Calgi.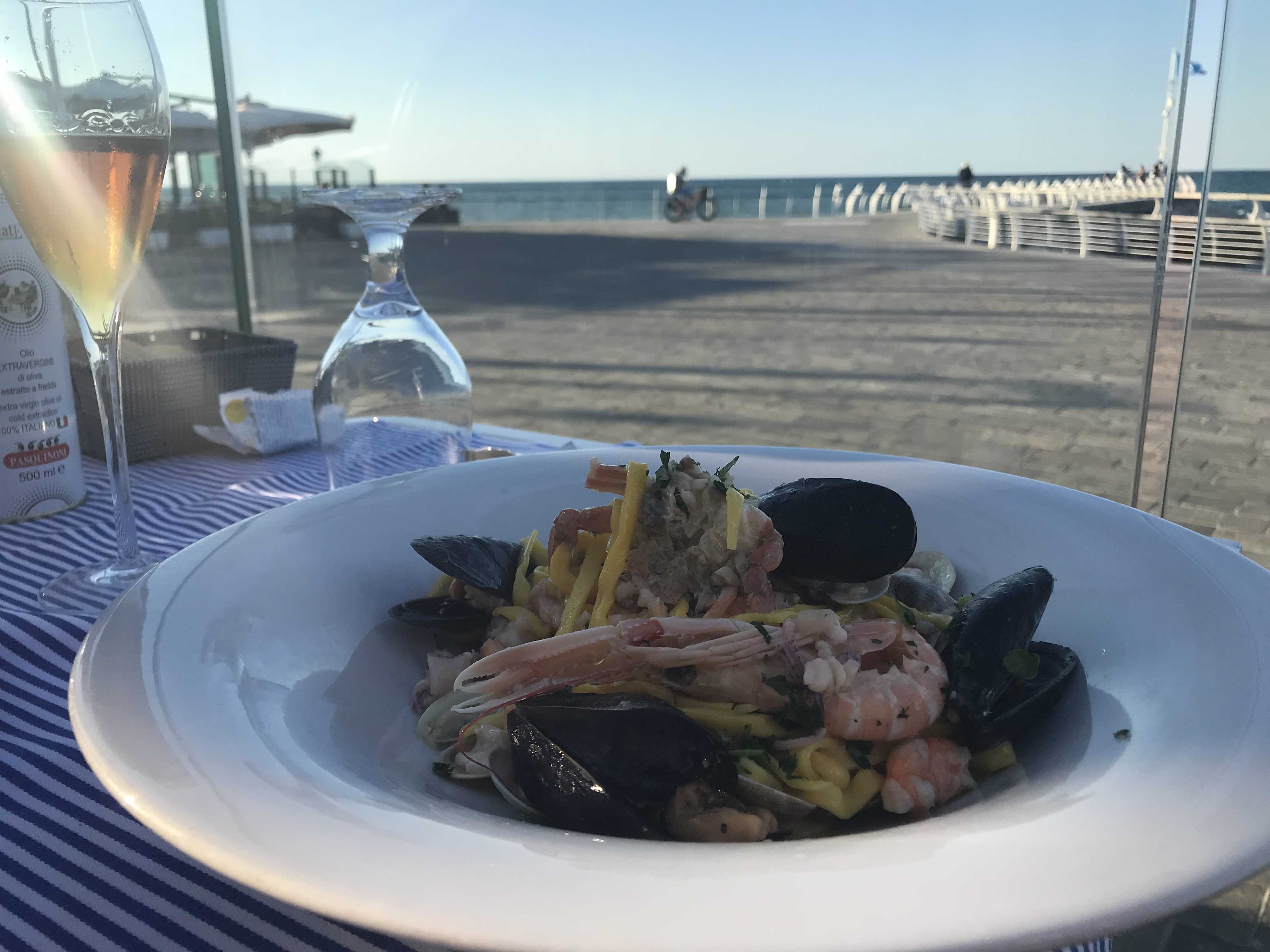 I spent most of my time in the hilltop town of Urbino, away from the Adriatic Sea on Italy's eastern coast. Located in the calf-region of the Italian boot, Urbino is a college town where students and long-time residents bump heads. It is a city without a single flat or straight street. The legendary Renaissance painter, Raphael Sanzio, was born within the city walls along a street that has since been named after him.
Urbino was one of the smallest towns I got to experience – around 15,000 people call it home. One of the best parts was eating authentic food at reasonable prices and never having to wait for a table. It was food made by Italians for Italians with few menus in English. The majority of my Italian vocabulary is related to food. I learned the words for small, medium and large from ordering at the gelateria, along with various names for fruits and sweets. With three ice cream shops in town, I had no shortage of gelato or opportunities to practice speaking.
One of my favorite meals was at a small restaurant just down the street from the main square. I never bothered to remember the name of the place. Instead, I refer to it by the framed Renaissance print hanging by the entrance. Wine bottles and framed art line the arcing brick walls inside, and baskets of bread and bottles of olive oil sit upon square wooden tables covered with white tablecloths. My meal of choice featured pillow-soft potato dumplings bathed in a cream sauce and mixed with flaked salmon, which I washed down with a glass of red wine. It wasn't a complicated dish, but that's part of what I loved about Italian food and the country in general. It's simple but delicious.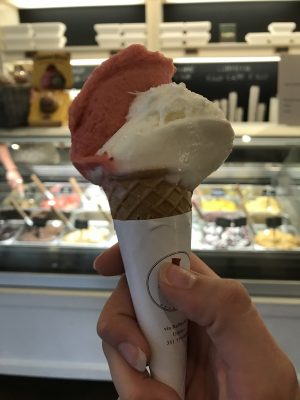 Pizza Margarita, for example, is the product of handmade dough topped with tomato sauce, fresh buffalo mozzarella and basil. It's straightforward but perfect. From what I've experienced, great food doesn't have to demand long ingredient lists and complicated instructions. A few high-quality, local ingredients, time and patience is all it takes to make a great dish. Essentially, this is what the iconic vita dolce is all about—good food, family, friends and letting yourself slow down.
Virtually nothing in Italy is done quickly. Most food is made with the intention of being enjoyed at a table with some company and a bottle of wine. Coffee is enjoyed standing at the bar while talking with neighbors or reading a paper. Never once was I presented with the check at dinner without asking for it first.  The last thing a restaurant wants to do is make their guests feel rushed.
My time in Italy felt like stepping into the past. People seemed less attached to their phones, and there isn't this constant desire to make everything faster and more efficient. Truffle hunting, for example, is still carried out by going into the woods with a dog sniffing out the truffles and then collecting them by hand.  This is how it's been done successfully for hundreds of years. Why change now?
When I look back on my time abroad, I think about the foods I tasted and the emotions I felt, just as much, if not more than the sights I saw. In Italy, I found a sense of peace and joy I haven't felt in a long time. It felt as if the daily demands of life became a little quieter, and a quiet voice of self-love and patience became audible.
I remember the lemon tiramisu in Positano, with fluffy layers of cream and sponge cake soaked in limoncello. I remember the cramped sandwich shop around the corner from the Peggy Guggenheim art gallery in Venice.  In Urbino, I remember the kindness of the humble café owner who brought me sweet cherry wine spritzers and cheesy, flaky crescias on hot days under umbrellas.
Maya Angelou once said, "At the end of the day people won't remember what you said or did, they will remember how you made them feel." My time in Italy, Urbino in particular, told me to stop worrying so much and slow down through the warmth of plated tagliatelle, the softness of strawberry gelato, and the sweet kiss on the cheek my friend Roberto gave me when he bid me goodbye.