If I said that art can change the world, would you believe me? Experimentation, expression and speculation come together in the form of modern art, forcing us to rethink society and question our humanity.
Modern art is largely misunderstood by those without the drive or resources to learn more about it, causing a general dislike and confusion in regards to abstraction, minimalism, expressionism and other movements.
The number of times I have heard someone remark, "a kid could do that," when looking at an abstract piece is beyond frustrating. Sure, maybe it is not a seamless painting of a bouquet of flowers, but I can guarantee a child could not compete with genius artists such as Wassily Kandinsky or Pablo Picasso. The brilliance behind modern art is that it forces our minds to stretch, making us reconsider what we are looking at. Simply put, it makes you think and question the purpose of the composition.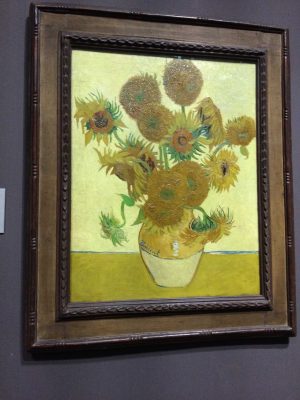 There is no distinct time frame for what we would consider the rise and fall of modern art; it has spanned over a century and incorporated a vast array of beloved artists, some of whom you may be surprised to learn are considered modernists, such as Monet, Van Gogh, and Renoir. Movements during this long stretch of time consists of realism, impressionism and abstract expressionism.
As thinking changed it caused a shift within the art world as artists began to view people and society differently. They noticed that for a long time art was regulated by the wealthy. Therefore the most notable pieces were academic, with closed and analytic brushwork that usually portrayed high society or historical subjects.
Idealized society without significant depth scoured Europe rather than thought-provoking and expressive pieces that represented people and ideas of all social spheres. This realization catapulted artists into what is now known as modern art.
With the rise of the working class in France came Gustave Courbet's "Stone Workers" in 1849 through 1850, which depicts two men literally breaking massive pieces of stone, a brutal and exhausting job that was allocated to those swimming in poverty. This particular oil painting is worth mentioning because it is such a stark contrast to other work during this time. This painting isn't particularly pretty, based on typical standards. However, it casts the truth; the French working class were buried by poverty and forced into laborious jobs such as stone breaking in order to feed their families.
That is the essence of modern art, the search for truth and someone's determination to bring it forward.
Colorado State University professor Dr. Eleanor Moseman has a lot of knowledge and passion when asked about the subject of modern art. Following her lecture on the subject of "Women in Art," Moseman expressed her insights into the importance of the arts, particularly modern art. "If one has access to ideas of modernism, it can be mind blowing and strikes to the heart of our curiosity."
Now, I am fully aware that as an art history major I have a pool of information on the subject at my disposal. This puts me at an advantage compared to those not directly involved in the art world. I have had the fortunate opportunity to learn about modern art, a topic which I had previously judged. A year ago I also thought abstraction was childish and that art should be representational of the artist's ability to render pretty art, not their ability to paint a large square on a canvas.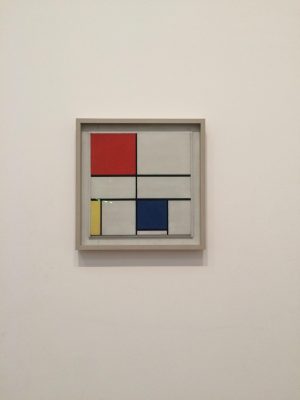 Dr. Moseman quickly changed my view when she proved to me that modern art is so much more than a weird array of shapes. We can "change the world using art as a weapon." Modern art is not about the aesthetics, it is about the notion of creating change.
Those of us who favor a more creative way of thinking can be just as powerful and influential as anyone else. Visual art, literature or anything in the liberal arts can be used as a vehicle to carry our concerns right to the source of the problem and demand attention.
This is what people such as Mondrian, Kandinsky and others were striving to do. They relied on their canvases to speak for their social and political concerns, as it was their way of instigating change.
Whether or not modern art is your cup of tea, I challenge you to support the arts. Continue visiting museums, attend local theatrical productions, enroll in a drawing class. Even the smallest contribution will help to sustain the arts despite the looming political climate that dares to weaken the creators, the thinkers and the lovers.