We live in a world where technology constantly replaces traditional methods. This is a good thing most of the time and normally serves to improve our quality of life. But sometimes it can be refreshing to step back and remember how we did things before electronics took over our lives. 
That is the exact purpose of a local group called Letter Writing Club that meets monthly to engage in old fashion letter writing. Fort Collins based nonprofit organization Wolverine Farms started Letter Writing Club and is currently welcoming new members to join in the nostalgic activity.  
Evan Brengle, Wolverine Farms manager and Letter Writing Club member, said the club builds community by making letter writing a group activity. 
"Typically, sitting down and writing a letter is just between yourself and whomever you are writing to," Brengle said. "It is normally a solitary practice. It's not often that you're going to be talking about it with other people, unless you do it in a group."
 Brengle said the club preserves the act of writing a letter on paper. 
"Even though it isn't explicitly stated in Wolverine Farm's mission statement, as an organization, we tend to like old-school type things," Brengle said. "I wouldn't say that it is at the exclusion of newer things. But if we see something older that still has merit to it, we like to reintroduce it as much as possible and do our little part to keep it alive. I think we are keeping letter writing relevant to a certain degree."
Although letter writing has become an outdated method of communication, Brengle said it still holds value in today's world. 
"When I am there at Letter Writing Club meetings and I see the participants involved, I see them taking more time and are being more thoughtful about what they are putting down on paper," Brengle said. 
Brengle said the club gives people the opportunity to step outside of the technology world.
"So many people these days are communicating via electronic devices, whether it is a phone call, or a text message or an email," Brengle said. "The original idea was just a chance to get away from email
and all of the electronic forms of communication that we rely on. Put our smart phones and our computers down for a while."
 Brengle said that letter writing, without the assistance of technology, could also benefit literacy skills. 
"By stepping away from that technology, you are improving your own writing," Brengle said. "There are not all of the automatic features that are on a computer that correct your spelling and your grammar for you. You're using parts of your brain that you don't usually use when you are writing on a computer."
Letter writing is a traditional method of communication, but Brengle said a lot of college-aged people attend the club's meetings. 
"There are definitely people who show up that are older and are able to reminisce about the typewriter," Brengle said. "But that's not the majority. Most of the people who come are actually on the younger side who most likely would not have grown up with letters being the dominant mode of correspondence with people."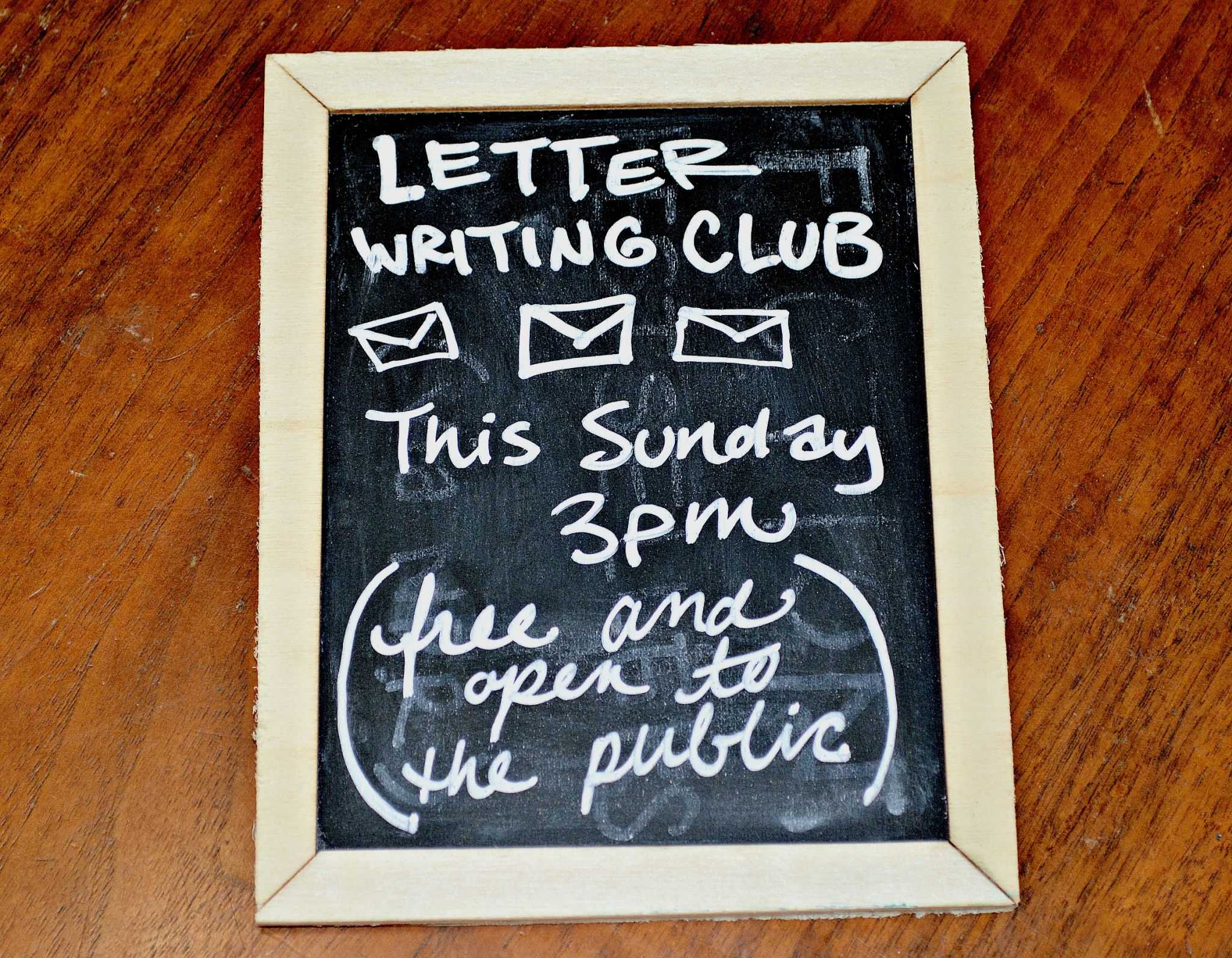 Brengle said many participants are interested in experiencing the nostalgia of letter writing. 
"We have had a lot of people respond positively to having access to the typewriter, because they are so hard to come by," Brengle said."Even if you have just a passing curiosity about the typewriter, it is a chance to try it out."
Brengle said participants are also drawn to the retro aspect of the club. 
"They like the fact that it is going back and using these older methods," Brengle said. "I think there is a revival of interest in the slower paced way of approaching things. I also think there is an interest in finding ways to step out of that technology and get a break for a while. People seem to respond very well to that."
If you are interested in joining Wolverine Farm's Letter Writing Club, all you have to do is show up. It is free to join. However, donations are encouraged to purchase supplies. The club meets on the last Sunday of every month at 3 p.m. in the loft of the Wolverine Farm Bookstore, located at 144 N. College Ave. Stationary and a mailbox will be provided.