Casa Del Matador Offers Mexican Food With Ambiance
On Feb. 29, a new breed of Mexican restaurant came to town; Casa del Matador opened its doors in the Foothills Mall across from the new Cinemark.
The Mexican-inspired restaurant held its pre-opening debut the last weekend of February, and I had the privilege of being a guest at the VIP event that supported the Boys & Girls Club of Larimer County.
The first impression of the new establishment? What an atmosphere.
The restaurant was adorned with custom ironwork by local artists, warm lighting, modern music and a vibrant energy.
Over the course of my interviews, I came to find that most if not all of the chandeliers and light fixtures had been hand-picked by one of the owners during a trip to Mexico.
The painted bull skulls on the walls were painted by tattoo artists. The beautiful wooden tables were originally made by one of the founders, and were now privately produced solely for the owners' restaurants.
"You can't beat our atmosphere," said Jimmy Rolfe, the bar operations manager for the OpperMelang Restaurants group. "200 candles out every single day. Unbeatable decor. We wanted to have a great atmosphere and cool unique look with warm tones."
And that is what they have achieved.
Aside from The Matador in Denver and Casa del Matador in Fort Collins, the owners Zak Melang and Nate Opper own three other specialty restaurant concepts: Kickin' Boot Whiskey Kitchen, Ballard Annex Oyster House and Southland Whiskey Kitchen.
The two started out as bartenders and began OpperMelang in 2004, which now encompasses a total of thirteen restaurants ranging from Seattle to Boise to Denver.
Now the important part: the food. I started out my meal with the traditional chips and salsa. The tortillas come from a local Denver company, and the chips and salsa are made fresh daily, resulting in a fresh, crisp combination. The salsa is mild and on the thinner side with a heavy dose of fresh cilantro and lime.
Next, I was served a plate of the five types of street tacos that Casa del Matador offers: carnitas, shredded chicken, pork al pastor, braised beef and house-made chorizo.
Each soft taco was topped with onion, cilantro and cotija but also had its own original flavor. The carnitas was tender with a smoky flavor in its sauce, while the chicken was more mild with a bit of tomatillo salsa.
The pork al pastor consisted of chunks of pork that had been marinated with pineapple for a sweeter flavor and the braised beef was topped with a chipotle salsa that added a kick to the aftertaste and a subtle barbecue flavor.
The chorizo taco was one of the most unique street tacos I've tasted, with a chile flavor that left a tingle on the lips.
Following my taco plate, I had the opportunity to speak with regional chef David Kairis. He told me that he described the style of food as "Mexican with American flare."
Utilizing local products is an important component of the restaurant, which is why it sources its ingredients from the nearest places possible.
All of the pork and beef come from Colorado and the meats are all butchered in-house. Everything in the kitchen is made from scratch — chiles from Mexico are dry-roasted, the rice is made twice daily and all of the desserts are made in-house aside from the ice cream that they source from Walrus in Old Town.
The restaurant focuses on lengthier techniques such as braises and marinades.
After learning all about the Matador's fresh and local practices, Chef Kairis eagerly asked if I'd like to try the enchiladas. Of course I said yes, and before I knew it, a plate of rice, black beans and pork enchiladas smothered with a poblano cream sauce sat before me.
While I thoroughly enjoyed the street tacos, I have to admit that the enchiladas had to be my favorite. The poblano cream sauce was simple but delicious; a perfect pairing of poblano pepper flavor with a rich creaminess and an addition of guacamole to complement the carnitas. The rice was made with anato and orange zest giving it a fresh flavor, and the black beans were vegan and made with toasted herbs and chipotle powder.
For my final tasting, I opted for the flan coated in tequila-infused honey. The honey added an interesting twist to the usual caramel-coated flan, and gave the dessert a lighter flavor. It was a denser flan than what I am accustomed, but was delicious nonetheless.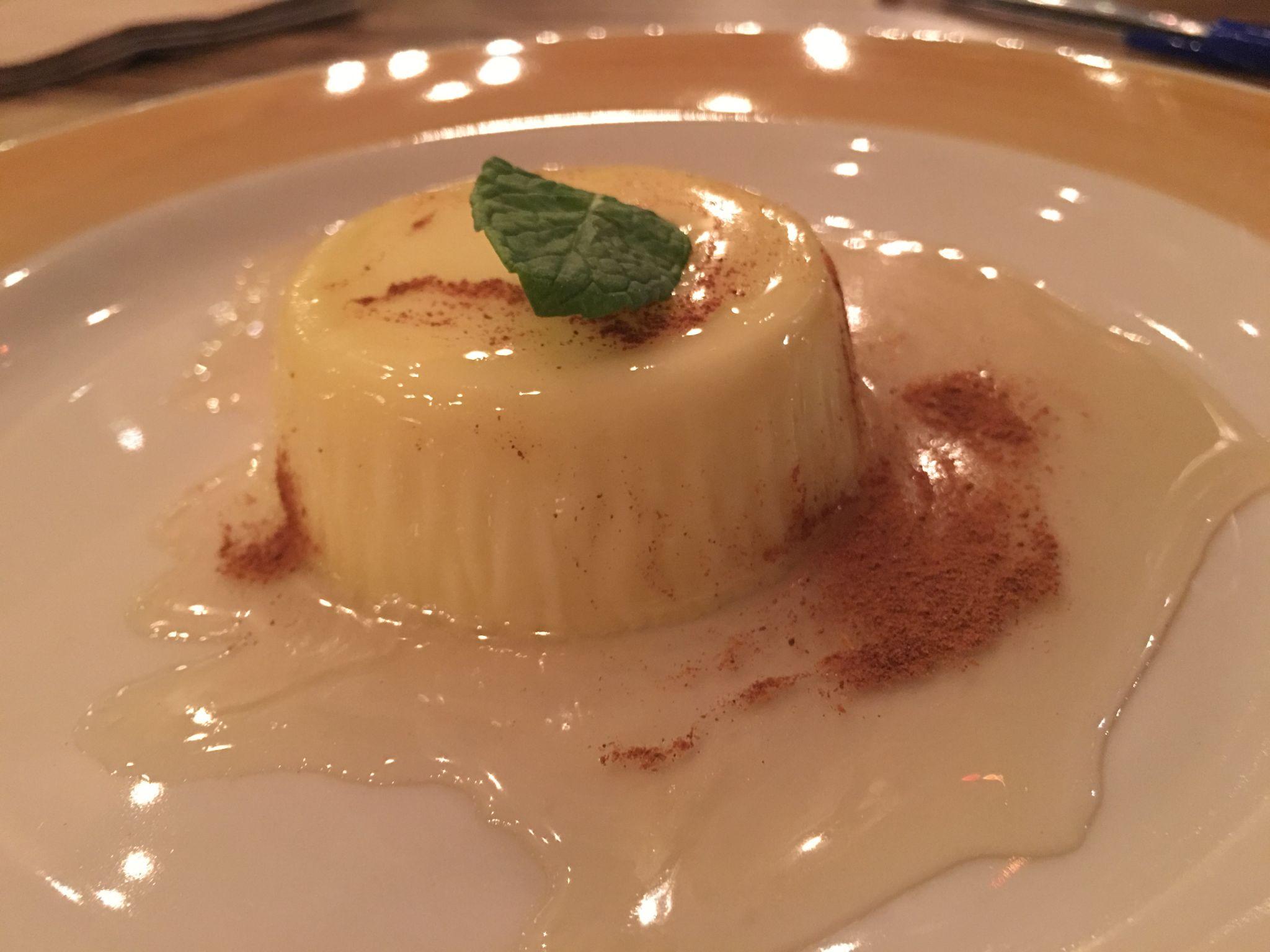 Another area that Casa del Matador prides itself on is its bar. The location doesn't use corn syrups or mixes and prepares all of its drinks by hand.
The drink menu ranged from blood orange margaritas to Jalisco mules to sangrias. Not to mention the intense variety of tequilas offered, as well as tequila flights. Another reason to swing by during the 4-6 p.m. or 10 p.m.-1 a.m. happy hour? The colossal "Texas-style nachos" are only $5.
Casa del Matador is open from 11 a.m. to midnight on weekdays and 10 a.m. to 2 a.m. on Friday and Saturday nights. Note that it becomes restricted to ages 21+ after 10 p.m. It also offers a rewards program and serves brunch on the weekends.
Casa del Matador is located at 341 E Foothills Pkwy.