Colorado is renowned for its outdoor recreation. When they're not studying, many Colorado State University students spend their time out in nature hiking, rock climbing and camping during the warmer months, and skiing and snowboarding in the winter.
Unfortunately, many of these outdoor sports require expensive equipment and gear that students often cannot afford. Many students shop for used gear at the REI Garage Sale to overcome this financial challenge.
For ecosystem science and sustainability senior Matt Edrich, REI Garage Sales allow him to spend more time outdoors.
"I think most of us have realized that the outdoors are a pretty cheap vacation or pretty cheap entertainment, but the gear is the main investment that stops us from getting out there," Edrich said.
The sale begins at 9 a.m. on March 12, but eager shoppers often start lining up outside the store much earlier.
Rangeland ecology senior John Wendt has attended three or four REI Garage Sales.
"You usually have to wake up pretty early and get in line and everyone's standing outside," Wendt said.
Fort Collins REI store manager Jason Orr said people camp out the night before almost every garage sale.
Orr has been known to bring cinnamon rolls for people who camp out. He also said they try to get a coffee truck and a food truck to sit outside and serve the people who are waiting.
"We like to celebrate people who choose to camp out and wait in line," Orr said. "It's kind of a community event so we want to treat it as such."
The array of discounted products often creates an atmosphere of competition between shoppers who are all looking to score a good deal.
"Once they actually get in, it's kind of just like every man for himself," Edrich said. "People will literally just run in with a backpack and fill it with a bunch of stuff and they don't even know what it is until they can go to the side and look at their haul to see if they actually want it, so that's kind of annoying."
Orr said there are four big items that tend to go pretty quickly: sleeping bags, tents, backpacks and bicycles.
For Edrich, waking up early to wait in line is worth the discounts he finds. "Every time I go, I usually bring like $100, and I end up scoring some really awesome stuff," he said. "Last time I went, I got a brand new, two-person tent and a brand new Big Agnes sleeping pad for a total of like $70."
Much of the merchandise available at REI Garage Sales are products that people had previously bought and returned.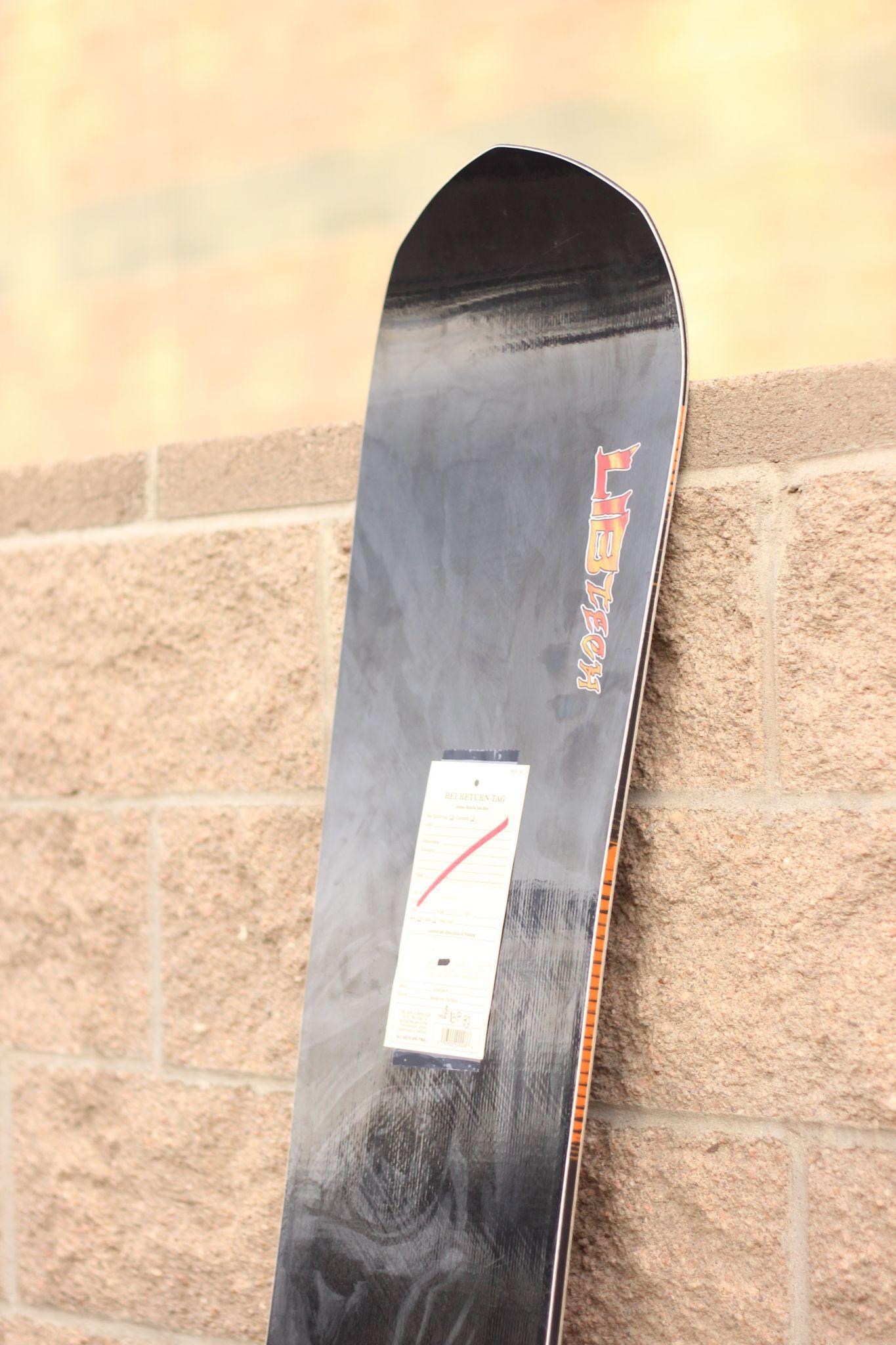 "We have a generous return policy," Orr said. "If somebody's unsatisfied, they can bring it back within a year. Maybe a running shoe or hiking boot just didn't fit well, or the backpack isn't meeting expectations, we will take it back. We stand behind what we sell."
Orr said the tags on garage sale items list what the item is and why it was returned.
"People end up returning things for the most ridiculous reasons and you can score a really cool piece of gear for like 80 percent off," Edrich said.
Orr said other garage sale items are surplus from outlets, products that were unpackaged for photo shoots for the website and samples provided by manufacturers.
"It's stuff that a lot of other retail stores would probably be throwing away for minor defects," Wendt said. "It's cool that REI does the garage sale as a way to not throw away their lightly used and slightly defective gear and for poor students to have a better deal."
For people looking to avoid the crowds, the sale ends at 4 p.m.
"If you don't want to be up early or spend the night outside in front of the store, it's always worth going by later to check out the bins to see what the crowds left behind," Wendt said. "You can still find some good stuff there and not have to fight with people over it."
Erich and Orr offer some advice for students who have never attended an REI Garage Sale before.
"Show up early," Orr said. "The full experience would include an overnight campout. Have fun, don't be greedy, no fighting and be polite."
Edrich also advocates for arriving early to get the best selection.
"Make a list of what you're looking for before you go and go straight for those things," Edrich said. "Get there earlier than you think you should get there, because the things you want will probably be gone before you even get in the door."
Ultimately, REI Garage Sales are a mutually-beneficial way for the Co-Op to recirculate returned merchandise and for community members to save on outdoor gear.
"We want people to enjoy the outdoors and we know it takes equipment to be able to do that," Orr said. "It's not just a sale, it's people equipping themselves for the next adventure."
Upcoming garage sales are scheduled for March 12, April 30, June 4 and Aug. 6. The garage sales are restricted to REI Co-Op members only. The REI store in Fort Collins is located at 4025 S College Ave.
The Story of the First Garage Sale
On April 15, 1962, the Seattle Water Department increased water pressure in order to raise the height of the fountains for the World's Fair. This caused a main to burst and flood REI's basement warehouse. The entire stock was found seven feet deep in water and mud. The disaster threatened to put the Co-Op out of business. The REI staff went into action, cleaning everything from sleeping bags to carabiners. This effort saved the day. REI's Flood Sale was so successful that the Co-Op actually came out ahead. REI's Garage Sales continue to be very popular with customers to this day.