'Zoolander' Returns With Even More Ridiculous Antics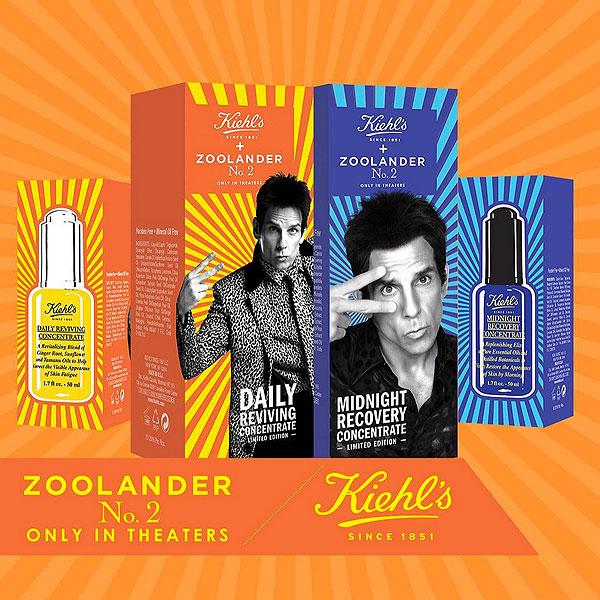 Last Friday, our favorite male models returned to the big screen. Derek Zoolander and Hansel have returned to the catwalk after 15 years to bring us another comedy about male models who are still questioning if there is more to life than being "really, really ridiculously good-looking."
"Zoolander" first hit screens in 2001 and introduced us to a world of madness and beauty. Ben Stiller stars as Derek Zoolander, Owen Wilson as Hansel and Will Ferrell as the maniacal fashion designer, Mugatu.
No one ever thought a sequel to "Zoolander" was necessary, but alas, 15 years later, we have "Zoolander 2." The world was first introduced to the knowledge of a sequel at the fall 2015 Valentino runway show in Paris last March. Stiller and Wilson, in full model mode, staged a walk-off on the runway, creating buzz in the worlds of fashion and Hollywood.
"Zoolander 2" follows up with Zoolander and Hansel trying to adjust to the current modeling world. After being invited to a fashion event in Rome, they meet a special agent named Valentina Valencia, played by Penelope Cruz. Valencia asks for assistance in helping catch an assassin who is murdering the world's "most beautiful people." The film also sees new faces like Kristen Wiig and Benedict Cumberbatch.  Other special guests include Justin Bieber, Kiefer Sutherland, Katy Perry and Willie Nelson.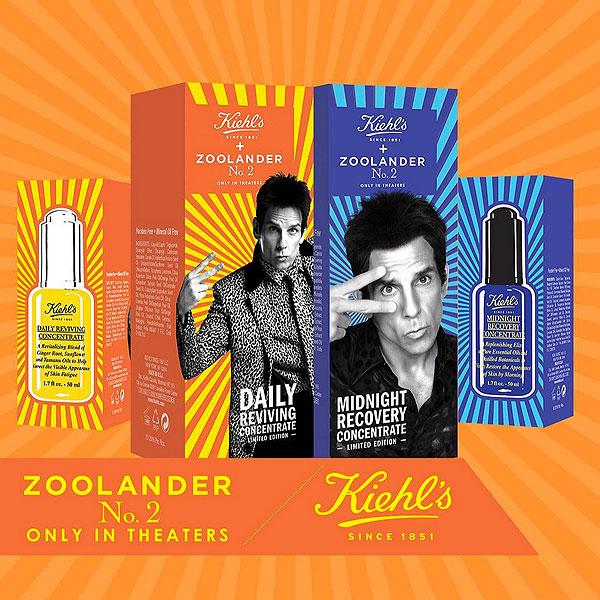 The promotion for "Zoolander 2" has been outrageous, with Stiller using his Blue Steel model look as his money shot. Promotional events have happened within the fashion and cosmetics industries. In January, Wilson and Stiller were hired once again by Valentino, but not for a runway show.  This time, the actors modeled as mannequins in the windows of the Valentino storefront in Rome. The pair blew kisses, threw up peace signs and posed stoically. During the same month, Stiller challenged supermodel Cara Delevingne to a walk-off. The two models squared off in front of the Eiffel Tower and ended the night sipping champagne.
Skincare company Kiehl's couldn't help but get in on the "Zoolander 2" action as well. The company partnered with the film to create a limited-edition line of anti-aging beauty products. The line debuted in New York's West Village at a center called "The Derek Zoolander Center for People Who Don't Age Good." The title is a tribute to the first film in which Zoolander creates ""The Derek Zoolander Center for Kids Who Can't Read Good."
On Tuesday, Feb. 9, "Zoolander 2" premiered in New York City where Stiller, Wilson, Cruz and Ferrell strutted down the red carpet like it was a runway. Outfits were provided by Valentino, Marc Jacobs, Alexander Wang and Tommy Hilfiger. Skrillex and Evil DJ also mixed the music for the night.
Stiller and Cruz also landed on the February cover of the biggest fashion magazine: Vogue. Inside the issue, Stiller can be seen striking a pose with other models like Jourdan Dunn, Gigi Hadid and Joan Smalls.
Catch all the model madness and Blue Steel realness of "Zoolander 2" in theaters now.