The Avenir Museum of Design and Merchandising grand opening to the public took place Saturday, January 30 in the newly renovated and expanded facility at the University Center for the Arts.
The museum features three galleries comprised of relics ranging from unique Guatemalan textiles to 13 never-before-seen gowns by Hollywood couturier, Richard Blackwell.
The expansion also includes an interactive classroom, seminar space, and a resource library for students.
"The Mr. Blackwell collection is probably the most compelling because we have the largest collection of Mr. Blackwell pieces," said Jeff Dodge, university public relations communication coordinator.
"There are two gowns in there that are so fragile, that this is the last time they will ever be seen," said Megan Osborne, museum curator. "They will go back into storage and only students will have access to them after this."
The museum contains vibrant Guatemalan textiles donated by long-time supporters, as well as meticulously made miniature quilts donated by Lucile Hawks, Colorado State University alumna and significant contributor.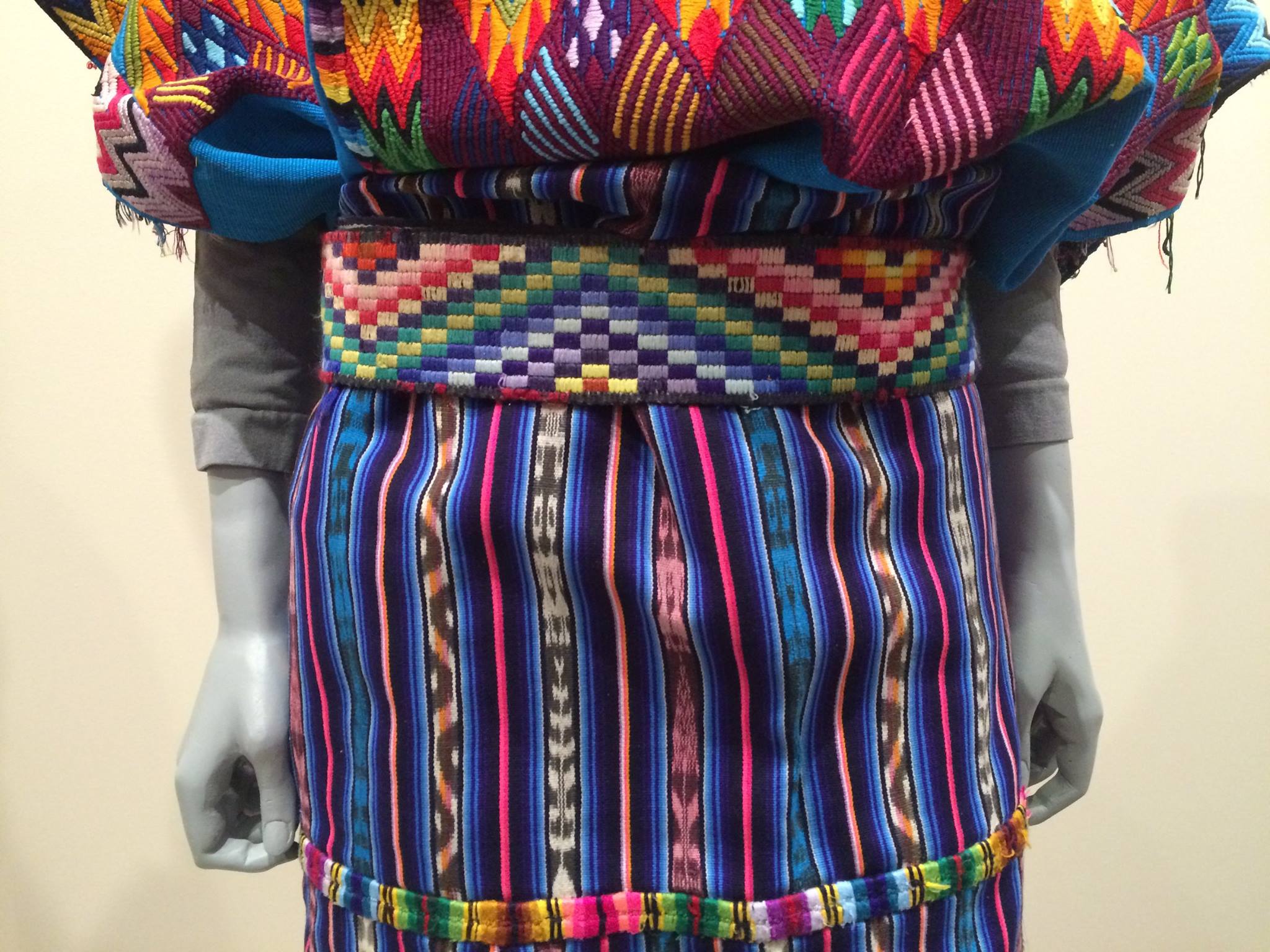 "At first you might think, 'Well, gowns made in the 60s and 70s by a Hollywood couturier, what do they have in common with traditional textiles from Guatemala?'" said Doreen Beard, director of operations and engagement for the museum. "But they're all kind of connected by the long-term supporters that gave us those pieces and made a lot of these things possible."
The project, which involved renovating an existing 8,000 square feet and adding another 10,000 square feet, was made possible by a lead gift from the Avenir Foundation and significant funding from other benefactors.
"It's incredibly flexible space, so what you see in there today you know, the next exhibit we do will be completely different," Osborne said. "The ability to rotate exhibitions and bring something totally new in every single semester is just is really an exciting possibility."
The juxtaposed themes of the collections are what make the current exhibition especially unique.
"What I really marvel at is the work of all the people and the "Layers of Meaning," and looking at that work made by people you'll never know," Beard said. "It doesn't have a Hollywood designer name attached to it, but the beauty of those pieces and how they help identify where people are from, and all of those motifs really mean something."
The museum is a culmination of roughly three years of planning and construction, and an exciting grand opening seems opportune.
"What today is, is celebrating really a vision of the last 20 to 25 years of what this could be," Beard said.
The museum is free, open to the public, and an engaging new resource for design and merchandising students.
"We're just very lucky to have a crown jewel like this at CSU and I hope the students take advantage of visiting this place and of seeing what it has to offer," Dodge said.