Entertain for a moment gripping with your fingertips an inch-wide offshoot of rock above your head while attempting to strategically place your feet to lift yourself upward and continue to scale the rock face. A test of skill and courage, rock climbing is an intense sport that allows one to challenge him or herself physically as well as mentally.
The climbing culture at Colorado State is maintained by a social, supportive and active community of enthusiasts and beginners alike. While there is no manual, or beginners guide in the real world, there is a thriving community that welcomes the challenge and acknowledges the beginning stages.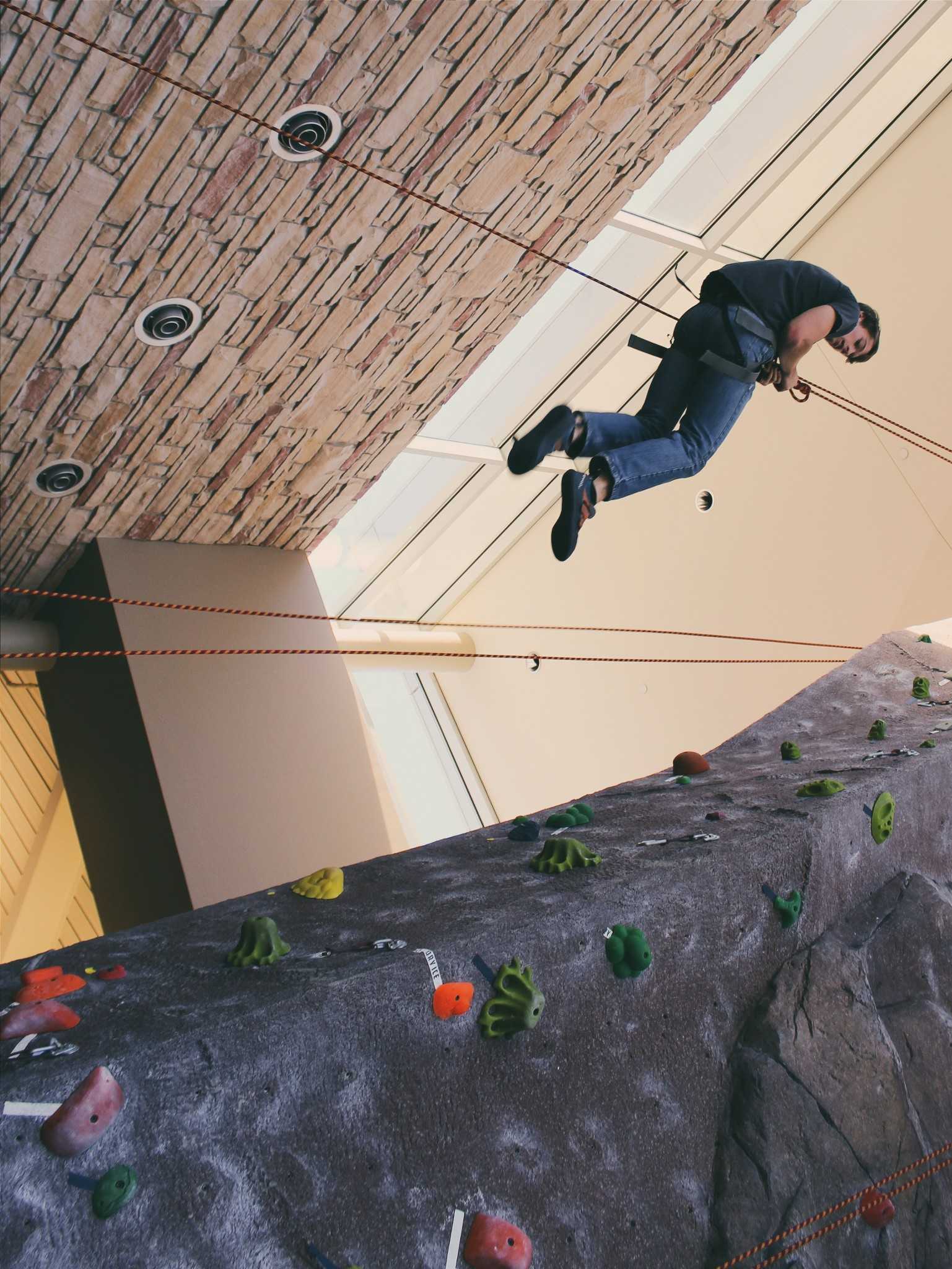 "Laid back, friendly, and its fun to watch people who know how to climb" said Jessie Graski, sophomore natural science education.
Rock climbing is an internationally recognized and practiced sport, look into any rock climbing magazine and you will find an uplifting and courageous group of professionals clinging to a bare rock face. Learning the lingo and starting the climb are the first steps, and as a rock climber, some of the hardships I have observed many face at the outset.
"I would say not to be intimidated because trying a new thing can be scary but every day there are new climbers and the mentality of climbers aren't cocky or judgmental" said Frankie Shipp, senior biology.
Climbing is not defined finding a vertical face with quarter inch holds, or buying the best gear money can buy. Climbing is about going out into the world and not letting a stack of boulders stop you from reaching the heights of a waterfall. It is about sharing the experience of finally climbing that face you have been studying for the last hour, and proving to yourself that you could do it.
"Just come in and talk to people, its all just for fun" said Danny Stringer, sophomore environmental engineer major.
Climbing is about courage, heart and not letting the intimidation of the unknown stop you from trying. The climbing culture at The Rec allows anyone courageous enough to try, the opportunity to thrive in the sport.