Its another year and we have yet another tale of a teenager trying to survive in a dystopian world. "The 5th Wave," written by Rick Yancey, is a young adult science fiction novel that is now a feature film.
Cassie Sullivan, a 16-year-old from Ohio, is thrust into the fight of her life after aliens invade Earth. "The Others," as she calls them, have come to kill off the population in waves. The first wave, "Lights Out," an electromagnetic pulse that wipes out all the power. The second, "Surf's up," cities are destroyed by earthquakes and tsunamis. The third: "Pestilence," a virus that causes bleeding from every orifice and death. The fourth: "Silencer," aliens that have taken over human bodies to kill remaining survivors. Cassie loses her mother and father to the waves, but her brother, Sam, has been taken by soldiers to an Air Force base. It's Cassie's duty to save him, but with the help of two attractive boys named Ben and Evan.
"The 5th Wave" is an exciting book filled with gore, terror, sarcastic humor and the required love triangle. The novel is told from Cassie's perspective, as well as first and third-person accounts from other characters, giving it an interesting dynamic.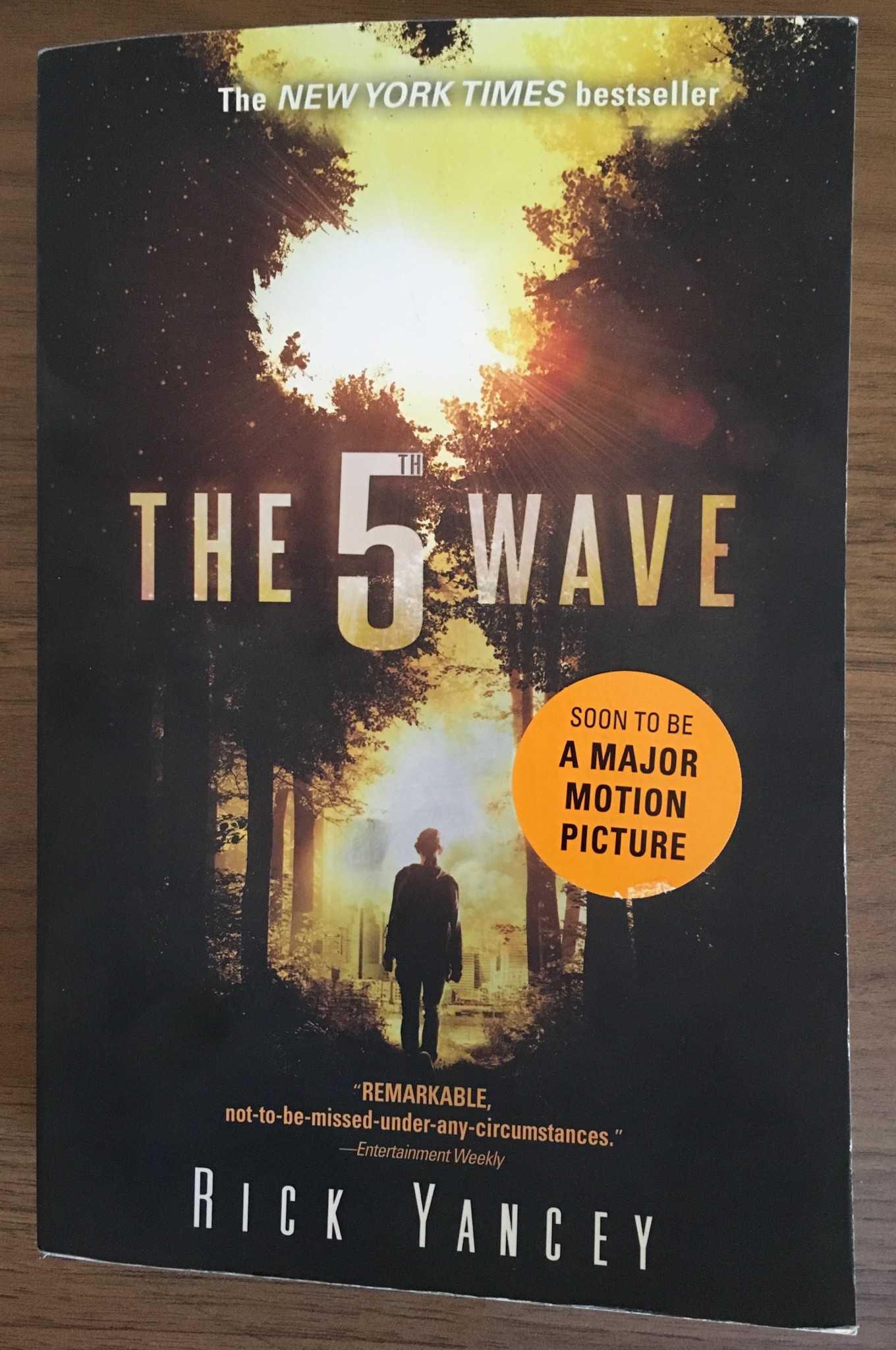 The novel has been adapted into a major motion picture, directed by J Blakeson, and stars Chloe Grace Moretz, Nick Robinson, Alex Roe and Maika Monroe. Moretz, known for "Kick-Ass," "Carrie" and "30 Rock," stars as Cassie. Robinson, "Jurassic World," plays Ben Parish. Roe, a relatively unknown British actor, plays Evan Walker. Monroe, from "It Follows," plays Ringer, a bad ass girl who does not take crap from anybody. This young cast holds the film together surprisingly well, with Moretz and Monroe picking up the slack.
Because it is a film aimed at teens, most of the gore and language had to be scaled back to a PG-13 rating. However, that is not the only thing that suffered. The character development in the novel is fascinating. Characters you thought were secondary and unimportant become your favorites. The movie fails to make this connection and some characters are left dull and flat.
The screenplay was adapted by Susannah Grant, Akiva Goldsman and Alex Pinkner. The screenplay stays remarkably true to the book, with most of the story elements and lines being plucked right from the page and put onscreen.
If you are a fan of "The Hunger Games" or "Divergent," then "The 5th Wave" is a book you will enjoy. Just make sure you read the book before seeing the film.
"The 5th Wave" is in theaters now.