Fall Fashion Making a Comeback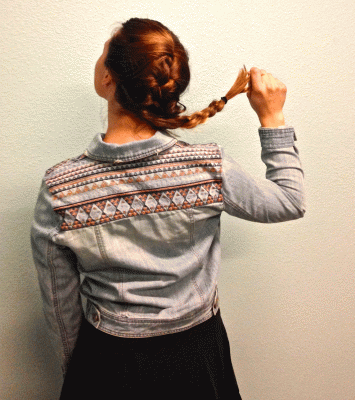 With fall fashion in full swing, here are five throwback fall looks from previous decades making reappearances in fashion today.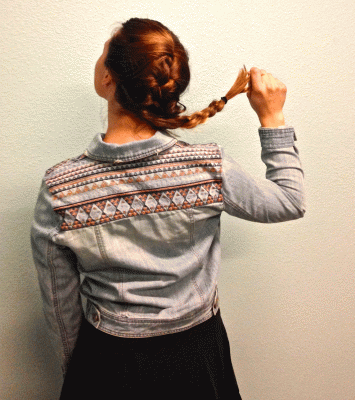 Casual Jean Jacket
Starting in the late 1940s, Marilyn Monroe introduced American women to the jean jacket, making it fashionably acceptable. The trend continued through Woodstock with experimenting of embroidery and cut off sleeves.
"Jean jackets are in right now and I believe they always will be because they're so versatile and add warmth for winter or I can cut it into a vest for summer!" said Kaitlyn Stiles, a sophomore fish, wildlife, conservation biology major.
Pair it with a cute dress or a pair of leggings and boots for comfort and warmth.
Color-popping Mini Skirt
This colorful miniskirt dates back to the mid 1960s first introduced by designer Mary Quant.
"I love a bright colored mini skirt because it makes me stand out and shows who I am," said Katelyn Cool, a sophomore liberal arts major. "I love them in winter with a pair of leggings because I can stand out amongst the white snow falling and students in jeans and winter coats." 
Pair this skirt with a pair of leggings to keep your legs warm while looking fashionable for winter.
Cozy Flannel
Flannel shirts became a fashion staple in the mid 1980s to create the perfect grunge look. Flannels keep you warm and are usually thin enough to use as a layer for the coldest of days.
"Flannels are a staple in my winter look because they're warm, and I have an endless supply of them in my boyfriend's closet!" said Alicia Borcic, a sophomore human development and family studies major.
Pair your flannel with jeans or leggings for a more casual look.
Classic Leather Jacket
Popularized in the 1950s, jean jackets were an iconic item of the era and continue to be a staple in American fashion. Today they come in different colors and can be used across different outfits to keep you warm and stylish.
Pair it with a pair of jeans and combat boots for that 1950s tough look.
This article was created for the 2014 Best of CSU issue produced by the College Avenue Magazine staff.