More than a year into the COVID-19 pandemic, face masks are nothing new, and for many of us wearing them regularly has become normal in everyday life. Whether you wear store-bought masks, homemade ones, or the latest protective designs, masks not only protect against COVID-19, but also create a new niche for businesses, fashion design, and invention. 
Even though mask-wearing in the United States has not been as popular until now, in light of the COVID-19 pandemic many people have found ways to incorporate aspects of their culture and values into designs, like graphic designer Brayan Montes-Terrazas. 
Montes-Terrazas graduated from Colorado State University in 2019 with a bachelor's degree in business and a concentration in marketing. Although he no longer lives on campus, some of his work does in the form of masks and hats.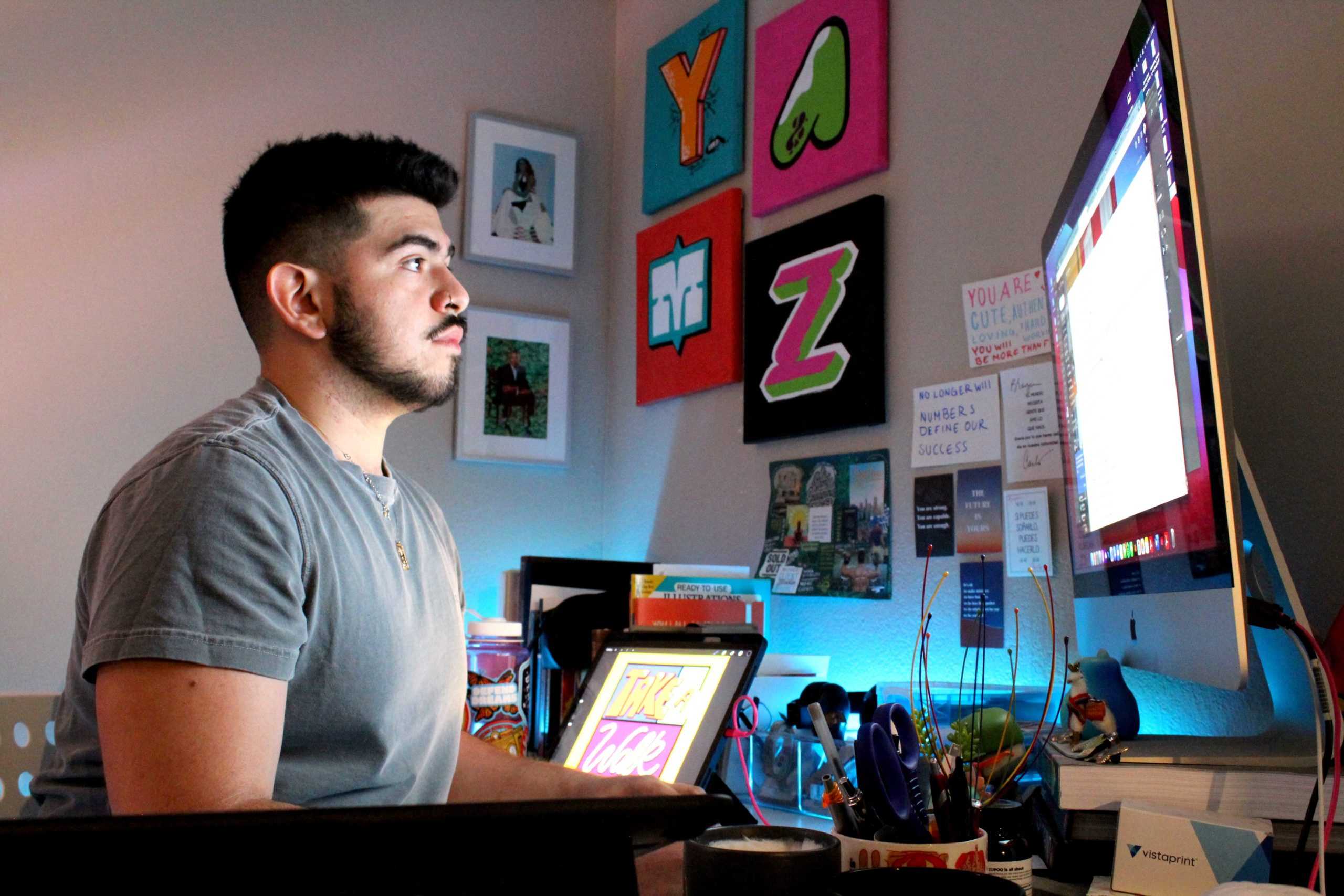 In 2020, an Associate Director for El Centro reached out to Montes-Terrazas to say El Centro wanted to make masks for National Hispanic Heritage Month with a similar "Latinx flair" as the hats he made the year before. 
"I took the same theme and style and kind of translated it to some other aspects, so that's where you'll see some of the birds come into play and the sun," Montes-Terrazas says. "We're a bright culture that transcends past just Mexican and goes all the way down to the tip of Argentina."
Masks truly are a sign of the times and can do so much more than protect against COVID-19. Like any other clothing people wear, masks have become a fashion statement and can reveal different things about a person.    
"I've seen people have masks that say 'I can't breathe' or 'Black Lives Matter,' and things like that, and I think that is such a cool way to put it upfront what you believe in," Montes-Terrazas says. "I find that after the happenings of the summer with George Floyd and the awareness that has brought to the lack of diversity in the workplace, it's more and more evident that this ironically colorful design industry does not have a lot of color in it."
Inspired by this, Montes-Terrazas says he is excited to start hosting a monthly Zoom series, called "Creatives of Color Meetups" where creatives of all kinds can connect to build a necessary community to combat the isolation of COVID-19 and the current inequality that persists. More about the "Creatives of Color Meetups" will be announced soon on Montes-Terrazas' Instagram. 
Another community project still in motion despite the COVID-19 setbacks is the CSU 2021 Fashion Show, Emerge, debuting April 9. 
Jordan Wyman a third-year apparel and merchandising student with a concentration in apparel design and production also helps the CSU fashion show as the Head of the Set and Shoot Committee. Now that the show is entirely virtual this year, pre-recorded video will become a crucial aspect, but safety precautions are still taken seriously on set. 
Outside of the fashion show, Wyman has noticed the impact of COVID-19 on the world of fashion and in apparel and design classes.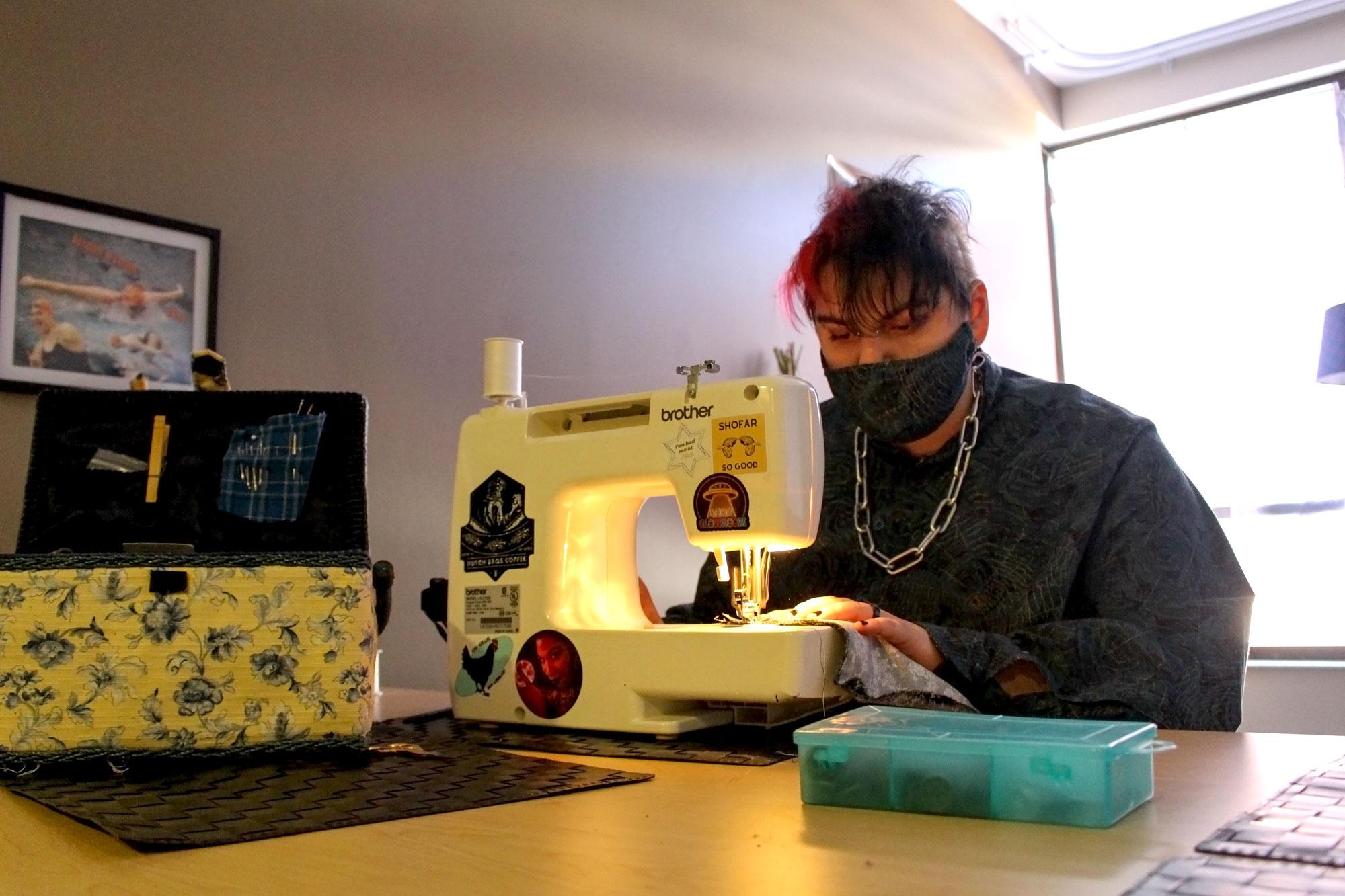 "That's actually a major thing that people are talking about in fashion right now," Wyman says. "Masks kind of boomed as this major fashion accessory with patterns and different styles. I think masks are going to become a permanent accessory even after people get vaccinated." 
In class Wyman is working on the creation stage of their senior capstone which will feature a line of clothing focused on plus size fashion, but they have also noticed other students incorporating masks into this project. 
"A big thing we're seeing is masks being built into clothing," Wyman says. "A lot of people in my class are thinking about how we can incorporate masks into clothing already so people don't have to worry about remembering another item with them." 
While Wyman has only made masks for their own use, it became a fun way to incorporate colors and different patterns into everyday clothing.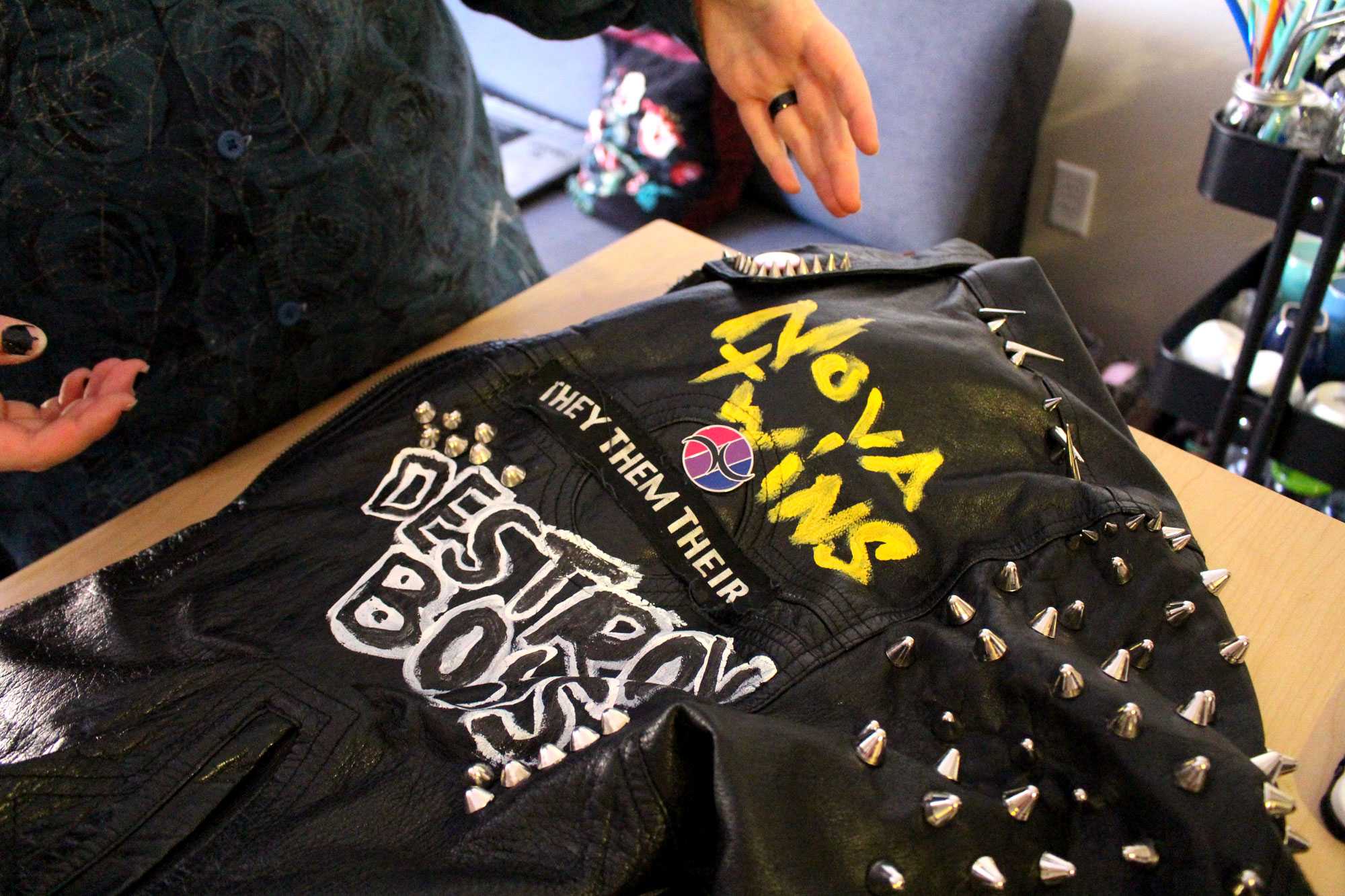 "The best thing that ever happened to me was when the Halloween fabric came out at Walmart," Wyman says. "I really like spooky things, and so I think it's fun that you can incorporate all these little design elements into an outfit with just a face accessory." 
Further within the world of fashion and design, Kayna Hobbs wants to make a better fitting mask. Hobbs is a CSU graduate student pursuing a Ph.D. in Environmental Health, with a focus in Occupational Ergonomics and Safety. Currently, Hobbs is working on a project that will analyze 2,000 different 3D scans of people's faces to figure out how the similarities and differences affect sizing systems for masks. This project is still in the beginning stages, but the goal is to protect at-risk populations and essential workers with better fitting masks. All of this is important because there are no scientifically verified guidelines regarding what measurements are the most important for mask fit.
"There's a lot of research in this area about face shape and size for respirators, but you know, not everybody can wear a respirator around," Hobbs says. "Most people don't even have access to an N-95 mask, so it's pretty important to be able to help protect our essential workers." 
Right now, a lot is still uncertain about the future, including what will come of masks, but Hobbs says masks still might hold relevance in our society long after COVID-19 is gone. 
"Is this all going to be relevant in a year or two years, when we all have the vaccine? I mean that's the question, it's hard to say," Hobbs says. "The likelihood of there being another pandemic is not zero, but there's always going to be people wearing masks in non-pandemic situations… It's always going to be important to have masks available."