Pinball Jones Is an Arcade Bar Friendly for All Ages
It is not just a bar, and it is not just an arcade. Pinball Jones is Fort Collins' very own arcade bar: a place where anyone can come for fun and a quality beverage.
Originally opened in Old Town Square in 2011 by owner Kim Jones, the business has only become more popular. This rise in popularity led Pinball Jones to open their second location in Campus Wes in 2017.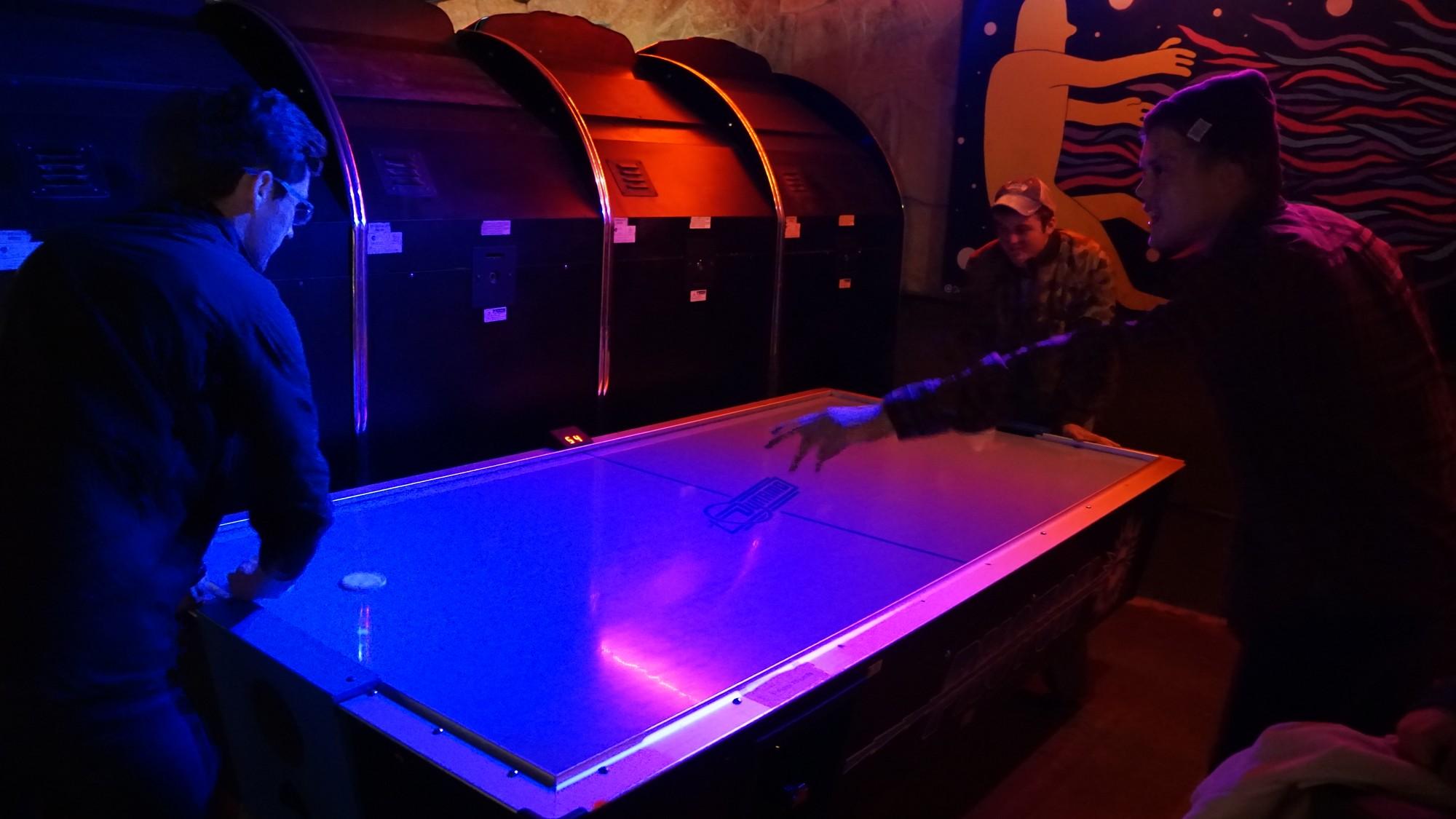 There are not just one or two things that make Pinball Jones stand out. It is uncommon to see an honest-to-goodness arcade complete with vintage and brand-new pinball machines since the popularization of video games and home consoles. There are also pool tables, air-hockey tables, skeeball machines and old and new arcade cabinets too.
There is no separation between the bar and the games, the two worlds come together for one harmonious experience.
Co-owner and operator of the Campus West location, Michael "Mike" Miller enjoys the unique environment of the arcade bar. "It's a community of pinball arcade, game, fun-loving people that come here first for the games and then second to have a beverage while they're doing those games," Miller said. "It's like flipping the script on the standard bar procedure."
While getting together and having fun is the main idea, guests over the age of 21 can order a Colorado-brewed beer from the bar.
Having previous career experience in the bartending business, Miller appreciates finally working at a place where he feels comfortable bringing his family.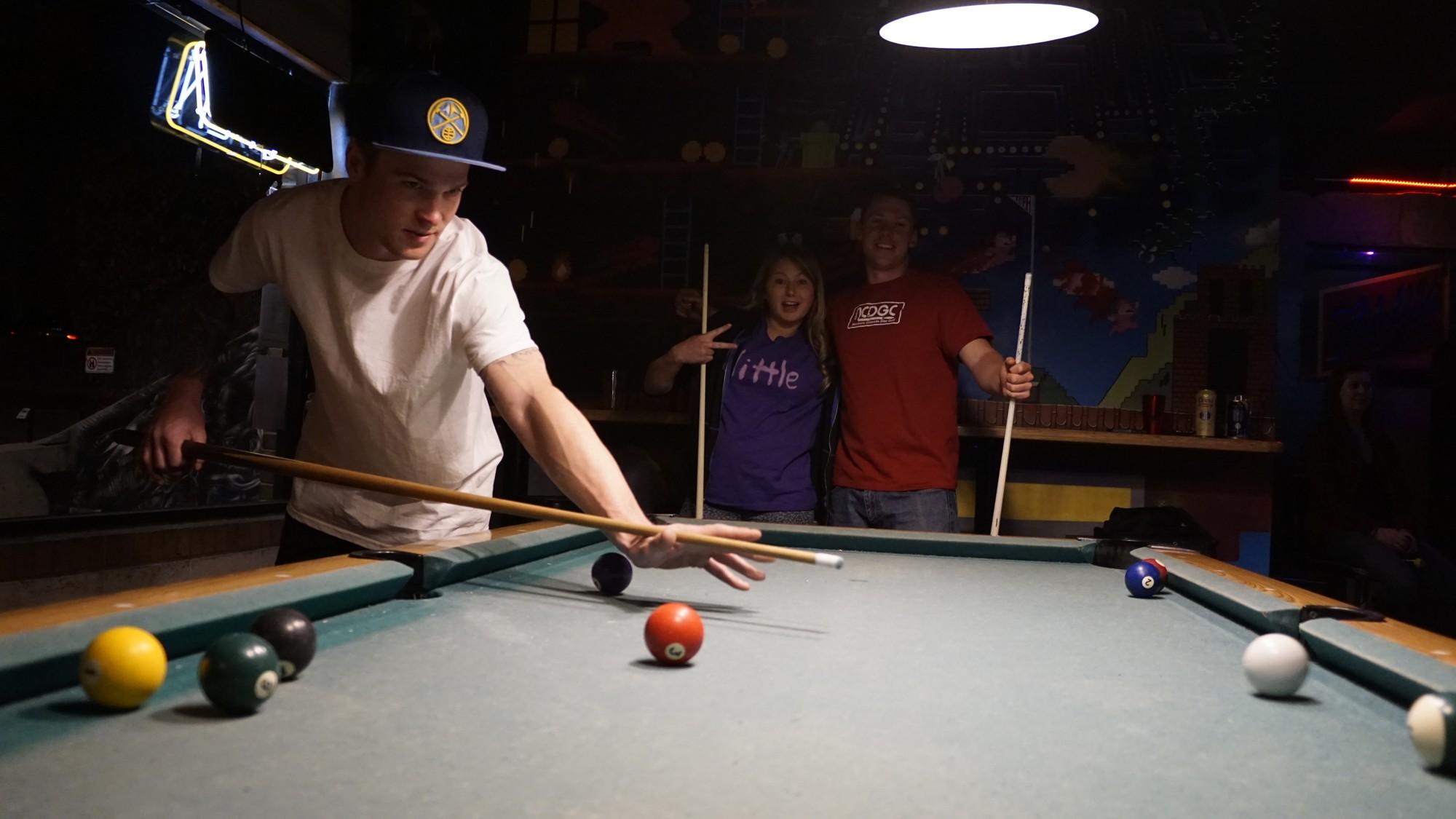 A wide cross-section of customers come in looking for a fun time. "We'll have a pack of thirteen-year-olds in here hanging out, playing games, drinking sodas and we definitely get the college kids because of our location," Miller said. "[And also] the 30 to 60-year-old crowd that grew up with pinball machine[s] in their convenience stores or arcades or bowling alleys. It's people who love having fun."
Just as likely as it is to see a group having beers on a night out are the smiling couples, young and old, or some parents leaning over their kids, standing tip-toed on a stool to reach the buttons on a flashing pinball machine.
Aside from the regular operations of each afternoon and evening, Pinball Jones' Campus West location also hosts live music. Musicians from all genres play alongside local artists that paint murals, some of them on giant mirrors, another unique combination particular only to this establishment. With tickets usually ranging from $5-10, it makes for an altogether original experience that all goes into supporting more than just one of the local arts.
The Old Town location offers 8-week leagues and monthly tournaments as well. Groups and/or individuals can compete for high scores and a prize pool made from $6 buy-ins and additional contributions from the arcade bar itself. Starting in April, they will hold a beginner's league with a classroom dynamic where participants will learn how best to play two different machines each week. Events like concerts, tournaments, leagues and $5 free play nights are listed on their website.