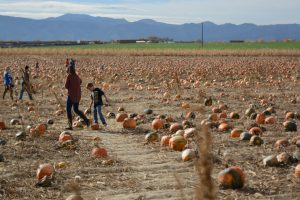 As students, we are always on the move and buzzing around Fort Collins. So it comes as no surprise that you might not always have time to do the things that you want. Even with Halloween quickly approaching, it is not too late to get a pumpkin or go to a corn maze.
"I really haven't had time this year to do any fun Halloween things, but I am really excited to try to go to a pumpkin patch in Fort Collins," said Trent Kelly, a freshman at Colorado State University studying natural resource management.
If you are like Kelly and are still looking for some festive activities, do not panic. We have compiles a list of pumpkin patches close to campus that will still be open until the day of Halloween.
The Bartels Farm is a family-owned pumpkin patch that opened in 1905.
They have various vegetables for sale, pumpkins of all sizes and they usually have sunflowers at the beginning of the season, creating their "Sunflower Lane." The pumpkin patch has free parking and admissions. You are also free to use their "punkin chukin" (a pumpkin launcher) and see the farm animals. Other activities cost money: hayrides are $2 a person, the corn maze is $5 a person and pumpkins to take home vary in cost depending on their size.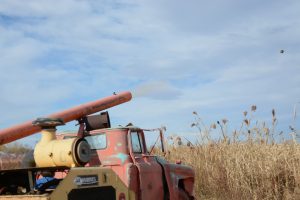 Their hours are Monday-Saturday 9 a.m. – 6 p.m. and Sunday 10 a.m. – 6 p.m. Available at this cute location are hayrides and a 2-acre corn maze, these run at $7 a person (children 3-years-old and under are free). There is a corn cannon, three shots for $2 and the "pumpkin trebuchet" (a catapult) that costs $5 for each throw and only operates on the weekends. Something From the Farm accepts credit cards for all of their offerings. If you are looking to take some cute Instagram pictures, this is the place to go.
The pumpkin patch is only open Thursday through Sunday. So if you are looking for some Halloween fun, you should get your pumpkin this weekend. Jack's has many activities that families and college students alike can enjoy. The daytime activities start at 11 a.m. and go until 6 p.m. and include activities such a corn maze, pedal cars, jumping air attractions and farm animals.
The daytime prices for children (11-years-old and up) and adults are $12 a person. Children 3-10 years old are $10 a person, children ages 0-2 are free and military with ID and Senior (65+) get a discount ticket of $8 a person. This year they have a two-for-one ticket, which includes the haunted maze and haunted hayride. The ticket is $24 a person. Also, the non-haunted corn maze after dark is $10 a person.
No need to fear, there will be pumpkins galore until the spooky Hallow's Eve.