Review of "Social," Old Town Bar and Speakeasy
I had never heard of the speakeasy before a week ago, and now I can't seem to escape it. After hearing friends gush about the fancy cocktails and gourmet appetizers and snack trays, I decided I had to try it out.
Though I knew it was in Old Town, it was slightly hard to find, as the place was hidden underground (true to the essence of a speakeasy). In fact, the only reason we discovered it was due to the presence of a grandfather clock dubbed "Social" and a small sign on the side of a brick building pointing downwards. After descending the stone steps and stepping through a large wooden door, I entered the Roaring 20s.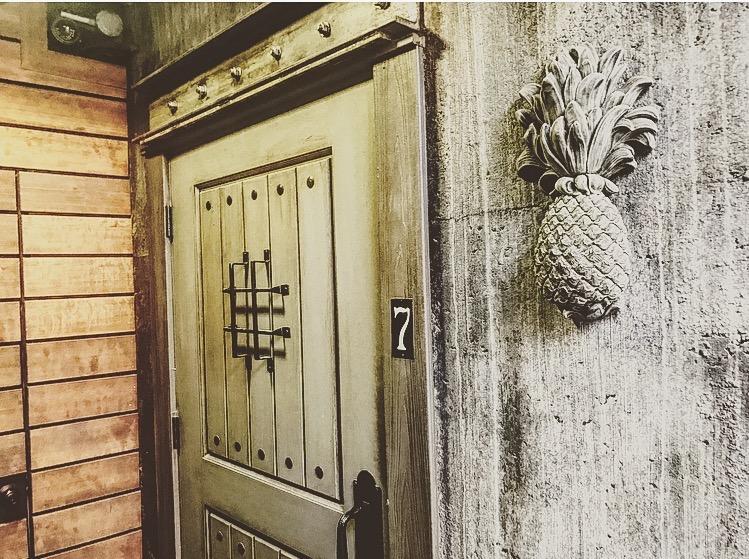 The ambience was immediately inviting, with dim lighting and soft jazz music wafting through the air. I took in the large sign that read "Prohibition Dead: 21st Amendment Ratified, Crowds Hail Repeal" hanging over a small desk with a typewriter upon it, said to be Ernest Hemingway's own.
The service was fairly quick and our waitress remained patient as I took a good twenty minutes browsing the many options on the menu. I was overwhelmed by the abundance of unique, fun-sounding cocktails I had never heard of (Hot Buttered Rum, La Bicyclette, Bobby Burns). The list of wine was substantial and a page full of beer options was also incorporated, as well as a section for creative non-alcoholic cocktails.
The food ranged anywhere from smoked salmon pâté to pulled pork sliders. For hungrier guests, Social provides choices such as a charcutier sandwich, served on a parmesan hoagie panini, as well as pierogies, which are potato and cheese dumplings . There were even a few deserts available, such as chocolate fudge or fruit bars.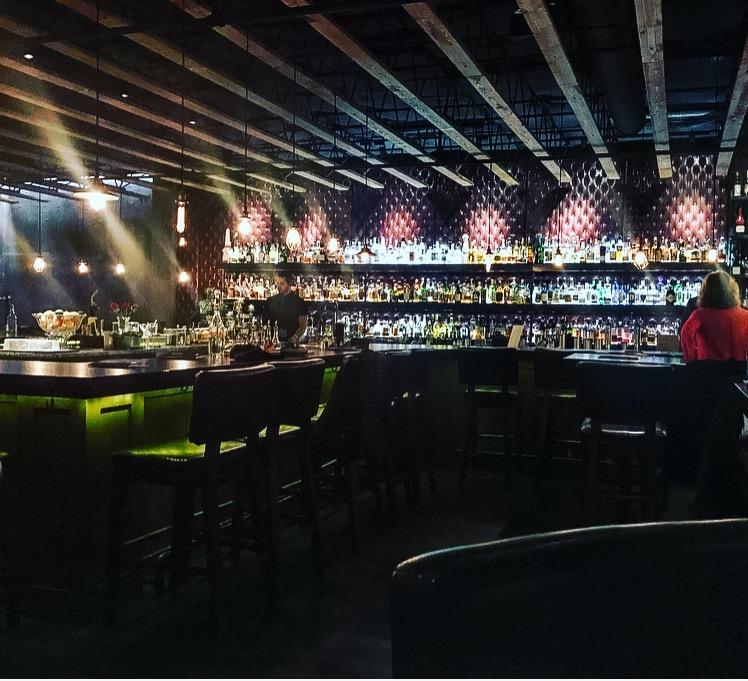 I (finally) decided on a cocktail called Cold Blooded, containing orange cognac, fresh lemon, cranberry, rosemary syrup and fresh rosemary. A charcuterie board was also a must. The exhibition consisted of prosciutto, gouda cheese, bread sticks, spiced nuts, sweet peppers, mini pickles, olives and their house mustard.
The cocktail was refreshing, like iced cranberry lemonade on a warm summer day. It was sweet without being overwhelmingly sugary. The taste of the liquor was virtually nonexistent, and yet its existence had made itself known by the time I hit the bottom of the glass.
The ham was perfectly sweet and savory, which mixed well with the gouda and "breadsticks," more like crackers than actual bread. The spiced nuts were a table favorite, tasting like a higher-class version of honey-roasted peanuts. The pickled vegetables were decent, though a little dry for my taste, while the peppers and olives tasted like, well, peppers and olives.
The only true complaint I have is that I wish there had been more!
To my delight, the prices were much less than I had expected, with the charcuterie board being ten dollars and the Cold Blooded a measly five. Both relaxing and enticing, serene and mysterious, I would absolutely recommend any Old Town-goer to stop by Social for an experience impossible to forget.