Wolverine Farm Publishing has become a Fort Collins community staple since it was founded in 2003 by Todd Simmons.
Wolverine Farm Publishing started as a way for Simmons to print his and his friends works and put them out into the world.
Their first publication was Matterzine, "a chaotic newspaper tabloid featuring poetry, fiction, visual art, and activism." Eventually, it transitioned to Matter Journal, a local literary journal that carried on the tradition.
Even if Fort Collins locals were not aware of this local publisher, chances are they know about the bookstore in the back of the Bean Cycle in Old Town Fort Collins.
Matter Books is Wolverine Farm's volunteer-run bookstore. The space seemed to be missing something, so they looked to building their own space to hold community events, and become an even more integral part of Fort Collins.
Their new community space, Letterpress and Publick House, had been a dream of Simmons's since 2007.
"We had this idea back in 2007-2008 to have a letterpress print shop, and at the time it was more of an art ecology center outside of town," said Simmons. "Someplace where we would have more hands-on workshops, be able to take a lot of the stuff that we write about in tangible form."
Simmons's idea was put on hold due to a lack of funding for the project, but he never let the idea die completely. In the fall of 2012, Simmons started looking around for a place to expand to after complications arose trying to remodel the space at the Bean Cycle.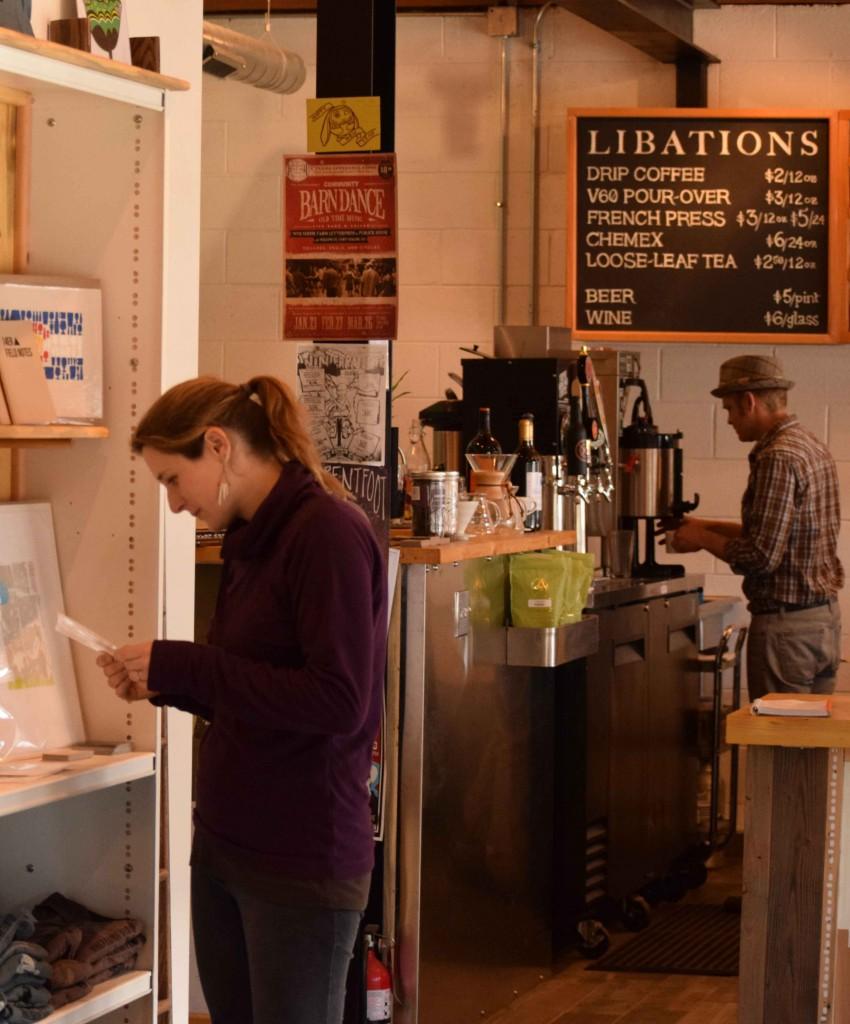 "Late one night, I found this building for sale, and through anonymous lenders, we are able to buy the building and start development," Simmons said.
In the next three years, Simmons and a crew of volunteers worked to remodel and renovate the space into a coffee shop, letterpress, and community space. The building is located on Willow, just off of Linden Street, is also the site of the original fort that Fort Collins is named after.
When asked how Wolverine Farm Publishing has affected Fort Collins, Simmons believes that the company has had a positive influence on the community.
"We've kind of grown up with Fort Collins over the last 12 to 13 years, and it's like a symbiotic relationship," Simmons said. "I do know that time and again people appreciate our sincerity and our modesty and our generosity and those are qualities we want Fort Collins to be known for."