The Mermaids and Unicorns Among Us
"Do you mind if I take your picture? You look like a unicorn."
This unorthodox question might make many stop in their tracks, but for English freshman Jordan Farr, it's just a normal day. Farr wears a close-cropped pixie cut dominated by a vibrant, deep blue hue.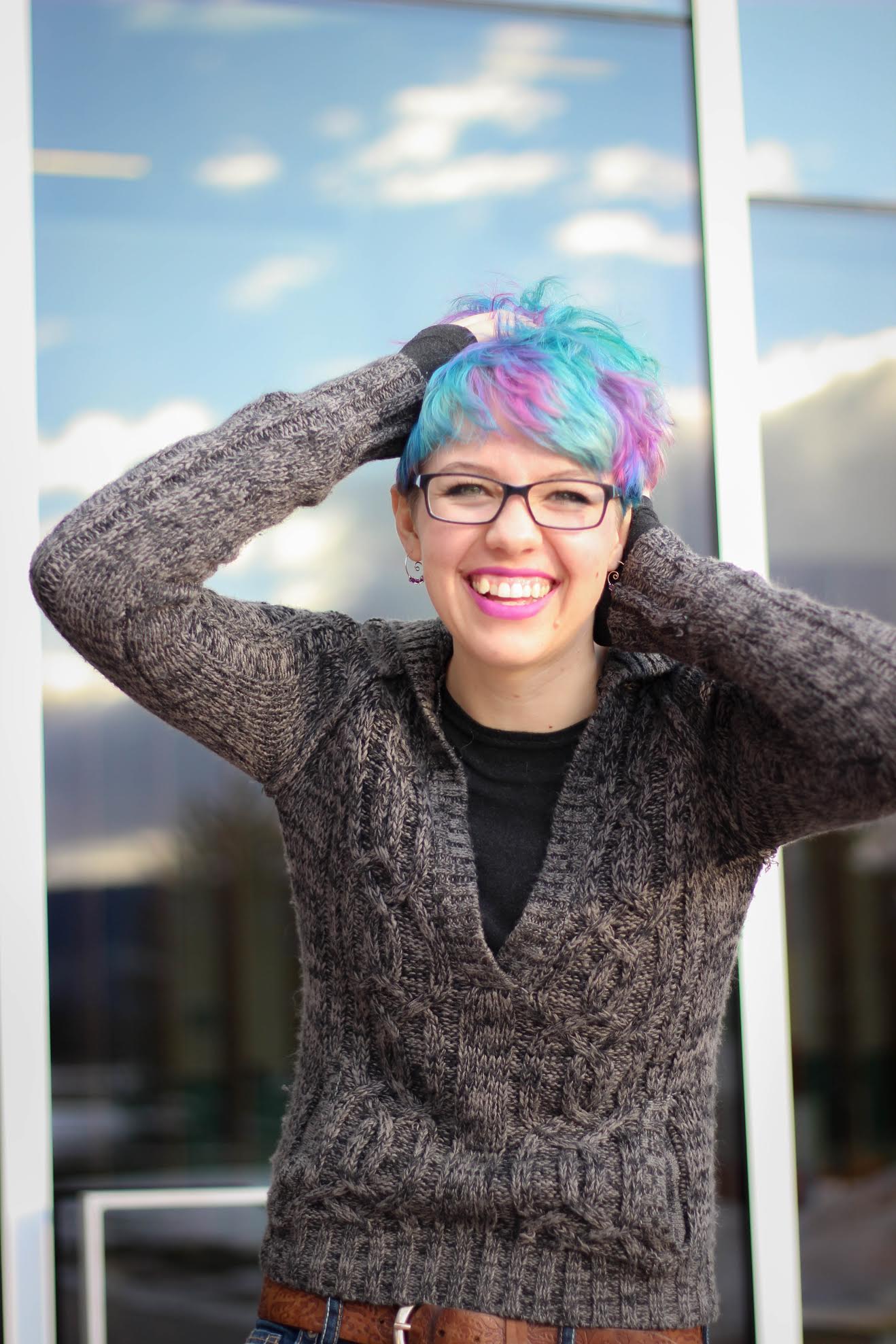 From simple tones like grey or lavender to hand-painted rainbow techniques, the most adventurous students on campus are testing out entirely new shades on their locks.
The trend originated on the 2015 fall runways, and has been working its way into mainstream fashion culture ever since.
Achieving the edgy look does require extensive time at the salon.
"If there's already color in the hair and we have to lighten it, I tell people we can't do in just one session," said Becky Sonday, a stylist at the James Campus Salon. "Most of the time it's not very healthy for the hair."
Sonday also warns that the colors fade very quickly, and recommends monthly visits to the salon to retouch color and keep it at full pigmentation.
"It does wash out pretty fast, but it isn't hard to redye," said Hannah Long, psychology freshman. "Turquoise is my favorite color, so it makes me happy to see it in my hair all the time."
Despite tricky dying procedures or tedious upkeep, the candy-colored locks serve as a unique medium for self-expression.
"I decided I wanted to do something impulsive with [my hair] so I dyed the ends blue," said Farr. "But I went home for Christmas break and cut it all off myself. The girl I'm dating actually helped me dye the back because I couldn't reach it."
While many choose to embrace the color on an impulsive whim, others have been partaking in the trend long before it was cool.
Apparel design freshman Julia Getz sports blue, pink and purple, a mixture of leftover hair dyes. "I've been dying my hair since the seventh grade. I've done every color except orange," she said. "It's a different way to express myself, and I feel like it really makes my outfits pop."
Many people admire the style, but are too conservative to take the plunge.
"All you have to do is go buy dye and put in your hair," Farr said. "Everybody looks good with brightly colored hair; just try it once."