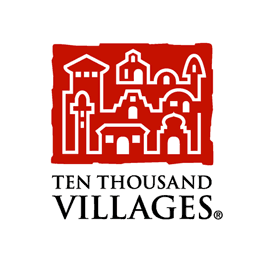 College Avenue is filled to the brim with shops, boutiques, cafes and quirky hotspots. Hours can be spent exploring and purchasing up and down the street. Sometimes, it's hard to find something different and special amid the chaos of a shopper's high.
However, something truly unique is hidden amongst the rest. Tucked away in Old Town Fort Collins, a small shop called Ten Thousand Villages has worldwide benefits for local buyers.
Ten Thousand Villages is a nationwide store based in Pennsylvania. It is run completely by volunteers, is non-profit and runs under fair trade guidelines.
This special store brings handmade crafts and goods from over 30 countries right here to Fort Collins. By bringing international artisans and craftsmen to an American market, some underprivileged families are able to make a profit and provide for their family.
Valerie Been, assistant manager and volunteer coordinator for the store, said the store's mission is to "help people in developing countries to earn a working wage."
Ten Thousand Villages promotes positive change for families around the globe, as well as for their employees. Workers at this store volunteer their time to support the families who supply the store.
"I felt I would make a difference in the world," Been said. "The impact this store has on the world is absolutely a motive for my decision in working here."
"The impact this store has on the world is absolutely a motive for my decision in working here." — Valerie Been, assistant manager of Ten Thousand Villages
The store sells everything, from jewelry and bags, to notebooks, dishes and trinkets.  Ten Thousand Villages sells goods from all over the globe, with major suppliers in regions of Africa and India.
New customers are greeted with a description of the store and the motives it has in supporting the world and the people in it. Customers soon discover the unique and creative products available and become invested in the store and its message.
Kate Kenny, a senior international studies major and in-store intern, chose to support Ten Thousand Villages as part of her President's Leadership Program.
"I like what this store stands for," Kenny said. "I want to educate the community and make an impact with their fair trade program. I have such an appreciation for the entire concept, it is truly impressive."
Next time you are looking for a cause to support and a cute or bohemian accessory, head on over to Old Town and help support Ten Thousand Villages, plus the hundreds of families they hope to provide a future for.