Crafty DIY jar recipes to make this holiday season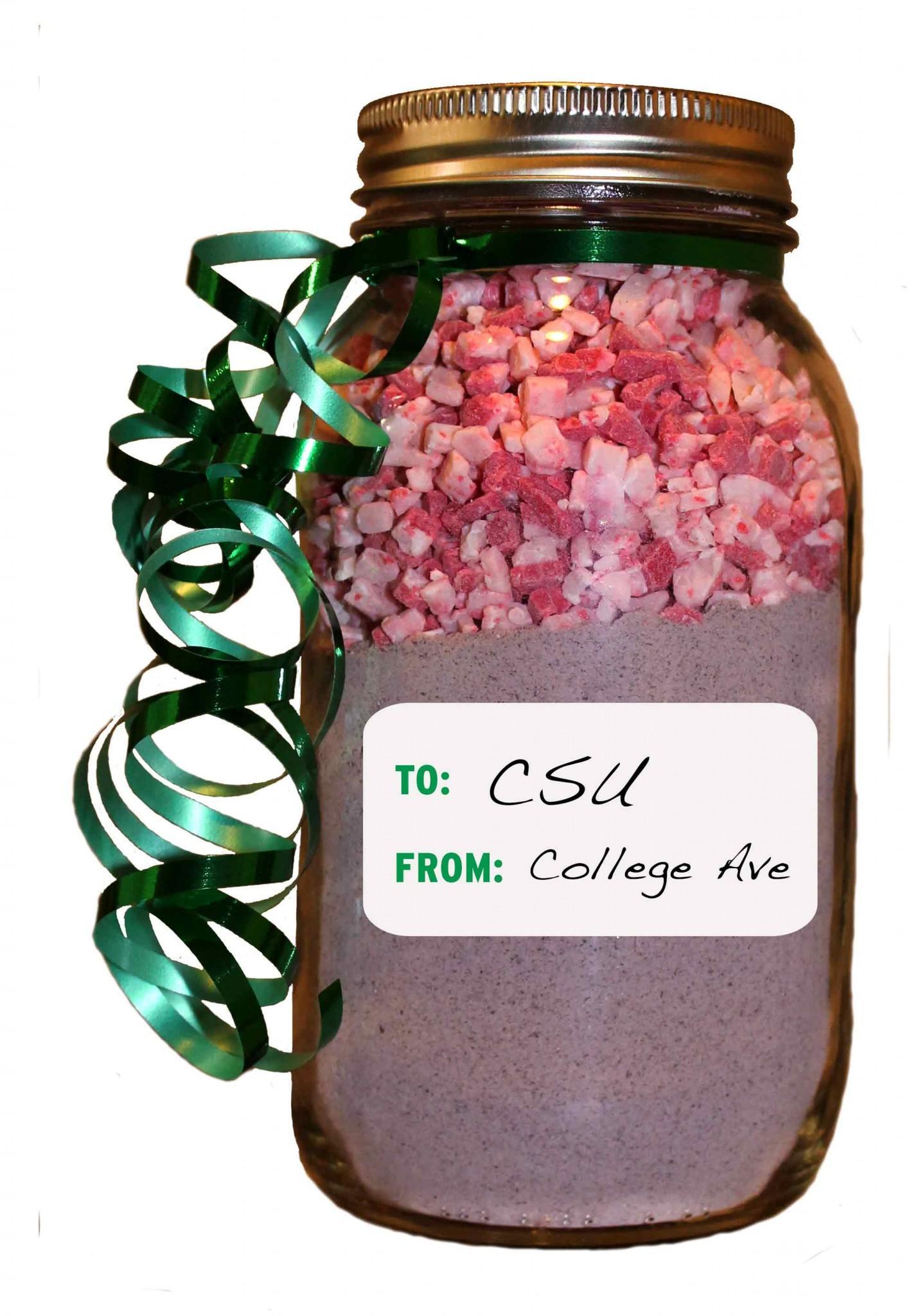 If your pockets are a little lighter this holiday season, DIY jars are a cute, cheap gift to give your family members.
The Peppermint Crunch Dark Chocolate Cookie Mix

All you need for this simple recipe is a box of dark chocolate cake mix (15.25 oz), one bag of peppermint baking chips (10 oz) and a jar. Ribbons, glitter and stickers are optional for decorating purposes. Pour the cake mix into the jar, pat down the top and pour the peppermint baking chips on top. Then, attach the following instructions to the jar:
In a bowl, beat together a half cup of vegetable oil and two eggs.
Pour in the cake mix and  peppermint chips. Stir well.
Chill the dough for 20 minutes before baking.
Round dough into balls and place on a non-stick cookie sheet.
Bake for 8-9 minutes (more if needed) at 350 degrees.
French Vanilla Cocoa Mix in a Jar

For this recipe you need six cups of dry powdered milk, two cups of powdered sugar, about eight ounces of French vanilla flavored dairy or non-dairy powdered coffee creamer, two cups of powdered chocolate milk and six ounces of instant French vanilla pudding. Pour all ingredients together in a jar and attach the instructions to add three teaspoons to a cup of hot water. Decorate the jar however you want with ribbon and holiday themed stickers.
Want more DIY jar ideas? You can also just put plain hot cocoa mix, bath salts or the recipient's favorite candy into the jar.
This article was created for the Holiday Gift Guide produced by College Avenue Magazine staff.