In recent years, the demand for chai has skyrocketed as an alternative to plain tea or coffee. Every coffee shop serves their own in-house variation; it is also being made available for purchase in grocery stores in concentrate or powder form to make at home. With its sweet flavoring and flexible forms, chai is sweeping across America as a beverage sensation.
Like coffee, chai can be considered addictive, as it comes from black assam tea, which naturally contains caffeine. Chai is popular because of the soothing and comforting flavors, serving as a great alternative to coffee. Another widespread power is that it comes in many forms: hot, iced and even as a milkshake.
The Alley Cat has grown to be Fort Collins' institution for chai tea lattes. It opened around 11 years ago with the intention to provide the best chai recipe. After numerous counts of trial and error, it finally perfected the recipe to what it is today. While the recipe is kept top secret, it is locally made fresh in small batches every day, offering a sweet and a spicy variation.
Manager of three years, Rick Newman, said he believes in very simple but good recipes.
When talking about The Alley Cat, he refers to it as "a family" within the Fort Collins community, catering to CSU students, young professionals, high school students and professors.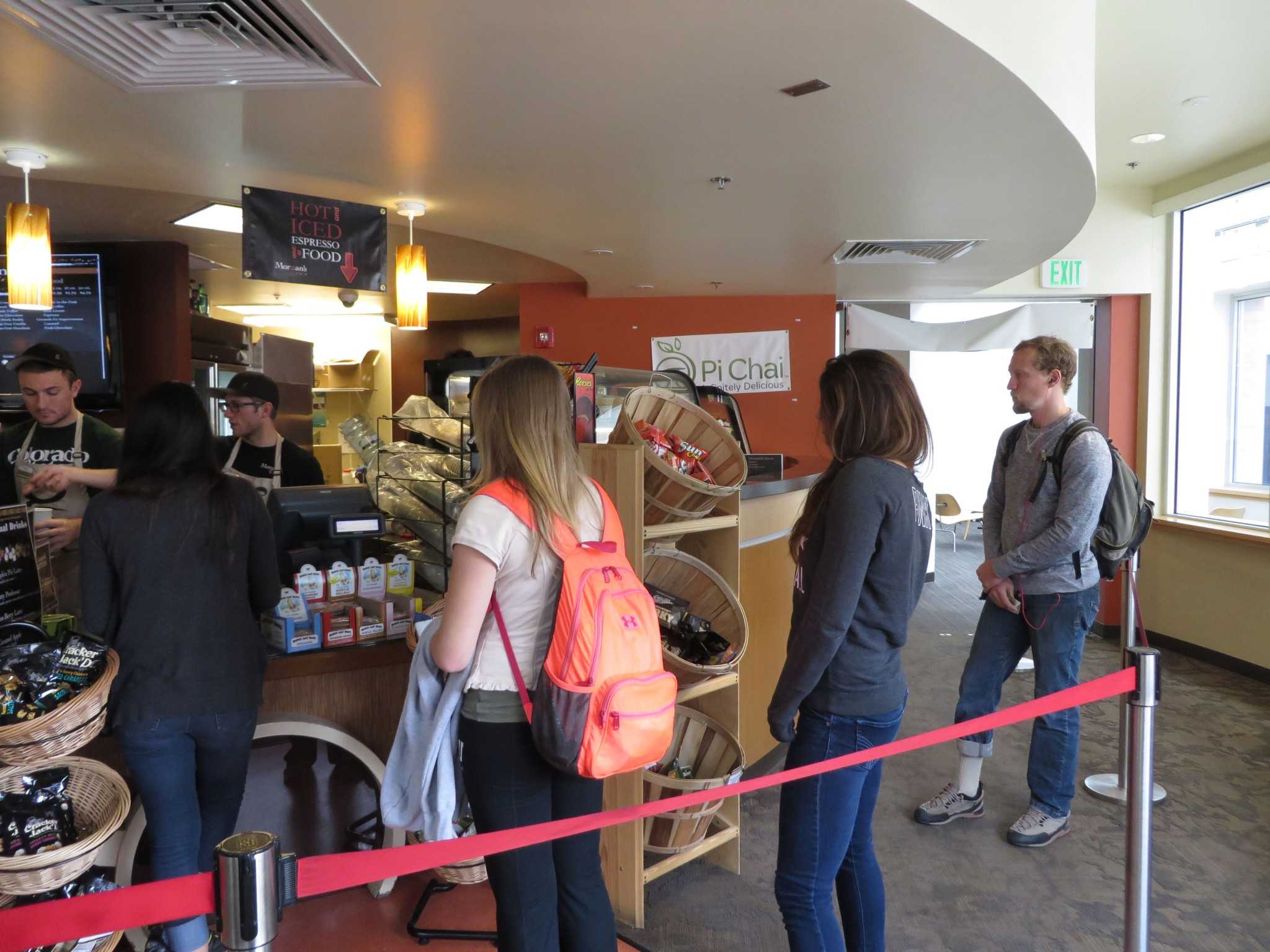 In addition to coffeehouses, Pi Chai is a growing instant chai company, born right in Fort Collins. If you are a frequent customer of Morgan's Grind, you may recognize the name, new this year. Pi Chai is instant chai tea latte mixes that come in three flavors: Original, Java and Chocolate. Like the chai at Alley Cat, Pi Chai is locally made, supporting the Fort Collins community.
Jennifer Lopez, the owner, wanted to create a great-tasting instant chai product that mimicked something found at a coffeehouse and that catered to on-the-go individuals with busy lives.
"Pi Chai offers the customer a coffeehouse-style chai tea latte at home or work, which is easy to make and convenient," Lopez said.
Pi Chai is different from other chai in that it is a unique blend of ingredients, especially the spices. It also has a long shelf life, so customers do not have to worry about using it within a certain time period. The flavors offer an alternative to the Original variety. Lopez hopes to keep expanding, adding different varieties and extending distribution to the regional and national level.
The powdered chai concentrate makes having a chai latte convenient from the standpoint that it can be made anywhere, even in a dorm room with just a hot water heater. It is the future of chai, catering to our on-the-go lifestyles, though nothing can beat a hot chai tea latte from your favorite coffee shop.
This article was created for the 2014 Best of CSU issue produced by the College Avenue Magazine staff.