Nature: Escaping the Noise of Our Lives
As our lives become more stressful with jobs, schoolwork, and duties at home, mental health care has become more important. Fortunately, research has shown that a simple solution to fighting stress is right outside our door: nature. Colorado's forests and gardens have a profound benefit on mental health, and there are various resources available to those seeking solace in nature. Colorado is an example of a state that has focused on the link between health and nature with its abundance of therapeutic forests and gardens.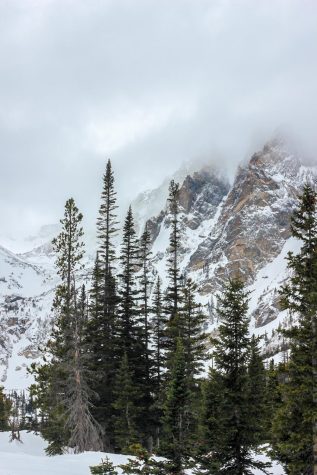 Several studies have found that spending time in nature has a significant, positive effect on mental health. A 2010 study published in the Environmental Health and Preventive Medicine journal discovered that walking through forests reduces levels of cortisol-a stress hormone-as well as blood pressure and pulse rate. Similarly, a study published in the Proceedings of the National Academy of Sciences shows that exposure to green spaces has been linked to a lower risk of psychiatric disorders. Another study, by the University of California, Irvine, demonstrated that it could also reduce the risk of postpartum depression.
According to a 2022 article from The Colorado Sun, several Canadian mental health professionals now prescribe national park passes to patients suffering from depression, anxiety, or other mental health issues. These activities are not a complete cure to mental health issues, but they can be a valuable supplement to talk therapy or medication.
While spending time in nature may seem like a good idea intuitively, several studies have highlighted the benefits of "forest bathing," or meditative walks through tree canopies.  With origins in Japan in the 1980s, forest bathing is a form of preventive health care. As stated in an article from The Denver Post, forest bathing, also known as shinrin-yoku in Japan, literally translates as "bringing in the forest."  This activity is all about taking in our surroundings, including the sights, sounds, and smells of nature. Rather than focusing on getting somewhere, forest bathing is like a moving meditation, with the goal of remaining mindful among the trees. The practice encourages people to sit down and enjoy the sensory experience on a daily basis, even if it is just for 10 minutes by a tree. 
According to an article from The Denver Post, forest bathing is a popular trend that is gaining traction in Colorado. There are several resources available to learn more about forest bathing. For example, the city of Boulder offers free, weekly nature walks to the public throughout the summer.
However, there are other ways to connect with nature, especially for people who don't live near forests. The Gardens on Spring Creek, a botanical garden in Fort Collins, has created the Gardens for All program to provide individuals and families in need with easier access to its facilities. The city and donors fund this program, which is based on community partnerships. While the program's goal is to make the gardens more accessible, their facilities serve a variety of functions other than therapy or mental health. The Gardens on Spring Creek also host a myriad of activities to get people outdoors. Tai Chi, a traditional Chinese body movement system, usually practiced outdoors, is one of the activities available, which is taught by a local instructor and is appropriate for all levels.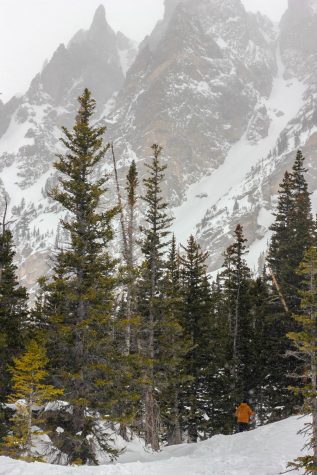 As an alternative to traditional forms of therapy, therapeutic horticulture is a program that improves people's physical and mental well-being. The emphasis on gardening activities and the use of plants as therapeutic tools to achieve specific therapeutic goals distinguishes therapeutic horticulture. It frequently entails structured programming with tailored goals. Unlike other types of nature-based therapy, therapeutic horticulture takes a unique approach to using nature to boost physical, emotional, cognitive, and social well-being. It encourages participants to connect with nature by engaging their senses and practicing mindfulness. Participants in therapeutic horticulture have reported improved mood, reduced stress and anxiety, and a stronger sense of social connectedness, according to Denver Botanic Gardens. The program provides a variety of therapeutic horticulture programs for people of all abilities, and they can customize their resources to meet individual needs.
The list goes on when it comes to community-based programs that can improve individuals' physical and mental well-being. A recent study from the University of Colorado Boulder discovered that community gardening can help prevent cancer, chronic diseases, and mental health disorders. This first-ever controlled trial of community gardening found that participants who began gardening ate more fiber and exercised more, both of which can lower the risk of chronic diseases. The study also discovered that gardening reduced participants' stress and anxiety levels. Gardening is transformational, even life-saving, for many people, according to Linda Appel Lipsius, executive director of Denver Urban Gardens, a nonprofit that helps people grow their own food in community garden plots.
Spending time in nature can have significant mental health benefits. Exposure to nature can  reduce stress, anxiety, and depression, as well as improve mood and cognitive function. Outdoor activities such as hiking, gardening, and forest bathing can be especially beneficial to one's mental health. Nevertheless, there are many other offerings. Programs such as therapeutic horticulture and community gardening can provide individuals with additional social and health benefits.