The Golden Poppy Herbal Apothecary: The Fort Collins Spot For Natural Remedies
"Oh my gosh, it smells so good," is everyone's first reaction after entering the Golden Poppy Herbal Apothecary, taking in the store's earthy florals, tall ceilings, grand windows, and rock wall. Full of herbs, teas, tinctures, elixirs, skin and body care, and essential oils, the apothecary has a multifaceted purpose, between providing customers with natural healing remedies, access to bulk herbs, and ways to connect with nature. In 2012, Sarah Josey opened the first Golden Poppy Herbal Apothecary inside of a yoga studio. Soon, she opened the location in Fort Collins on College Avenue. Her store not only offers aromatherapy, herbs, face and body care but also workshops and events to learn how to use the products sold.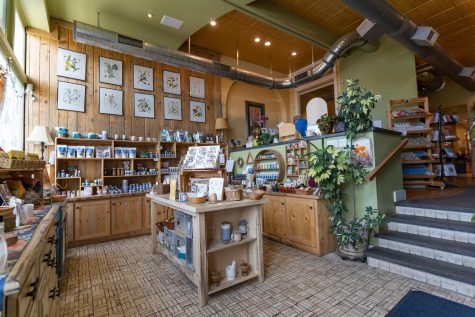 With a few more steps into the store, the customer is welcomed by skincare and body products. If they follow those steps up, they see the wall of herbs and freshly jarred teas, but it doesn't end there. To the left, one can walk through two wooden sliding doors into the library, a room stacked with shelves of books and other wellness products. 
Josey attended Colorado State University in 2006 and then moved on to study herbology in 2009 at the North American Institute of Clinical Herbalism (now called the Colorado School of Clinical Herbalism) in Lafayette, Colorado. While learning about herbs and essential oils, she noticed that there was nowhere to explore herbs in Fort Collins. 
"I moved back to Fort Collins and just got started working on it because I knew I wanted to have a place for people to buy bulk herbs, and there wasn't one," Josey says. As her store began to grow, Josey sought out to expand her vision and application of herbs, wanting to provide people with medicinal herbs, nutrition advice, and aromatherapy.
From that idea, she opened the Golden Poppy Herbal Apothecary, staffing it with herbalists, nutritionists, and even an aromatherapist. The herbalists study the medicinal and therapeutic usage of plants, and the nutritionists help guide people on nutrition issues and healthy eating. To promote their values of sustainability, organic products, and health, Josey ensures that everything is organic and as nontoxic as possible.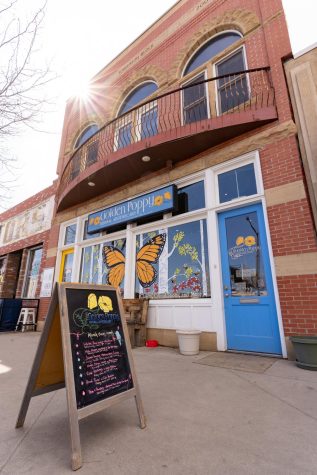 "We make everything ourselves in small batches, so it's all really fresh," Josey says. "Because we are all herbalists, we also do custom formulations and one-on-one consultations for people." 
This makes it easy for people with complicated health issues, because the staff can individualize their herbal regime based on their health history and concerns. 
Operating without much advertising or marketing, the apothecary is the type of store that people seek out because they are interested in its specific products. Due to Golden Poppy Herbal Apothecary's strong website, they are easy to find online. Their limited marketing doesn't stop Josey from knowing that the apothecary provides products that the people of Fort Collins want. "People just ended up finding us because they were looking for what we had to offer," Josey says. 
The apothecary likes to spread the knowledge of using herbs as medicine through tea making, medicine making, mushroom foraging, and many other different types of classes. Josey co-leads a quarterly equinox circle, where people gather, sit in a circle, and simply talk. These equinox circles help people get more in touch with the seasons to come and get back in touch with the cyclical rhythms that happen in the natural world. Josey believes this is important because she believes that humans are disconnected from the cyclical rhythms of the earth nowadays. Every circle has a theme that relates to the season, and then it is an open circle where everyone is allowed to talk about whatever they need to.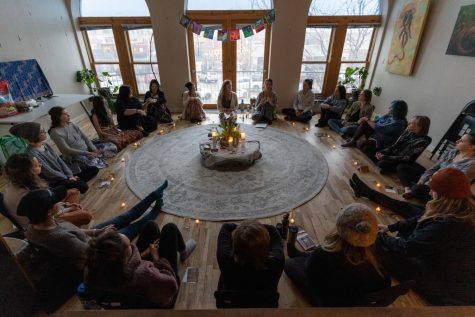 "Whatever's on their hearts, whatever's coming up for them," Josey says. "Good, bad, exciting. Whatever it is, it's just a safe container for people… It's something I think not everybody has in their life, and a space where they can talk about things with people who don't have any say in their life." 
After the circle is over, participants usually close with a craft or activity. This year's spring equinox circle will be closed with seed planting, or "dream seeds," so the participants can plant their dreams for this new year. These dreams have no limits so the participants are able to plant any dream they want whether it be financial, professional, academic, or anything personal. 
Brita LaTona is a certified clinical herbalist who works at the clinic. LaTona also attended the North American Institute of Clinical Herbalism. She does a lot of nature-based connection work along with plant medicine. Her specialties are workshops and classes on herbs for sleep and dreaming, detoxification herbs, herbs for stress relief and relaxation, and medicinal mushrooms.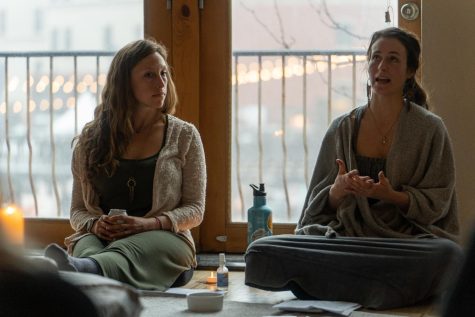 "This field is my heart and soul, so I really love working in holistic health where you just see results and peoples healing journeys, and it's really inspirational," LaTona says. 
Working at Golden Poppy Herbal Apothecary has influenced Latona's own health by introducing her to more resources and knowledge. 
"I aim to practice what I preach, so if I am telling people to do these certain things, I try my best to also be doing those," LaTona says.
Since spring and summer are coming up, the Golden Poppy Herbal Apothecary will be doing a lot of botany and plant walking classes, which are usually very popular. These classes take people outside in search of the natural medicine found in the Fort Collins area and teach you how to use those plants. They will also have their more specific health classes for things like herbs for sleep, herbs for stress, and spring tonics. Customers can find the information for these classes on their website, goldenpoppyherbs.com, underneath "workshops and events".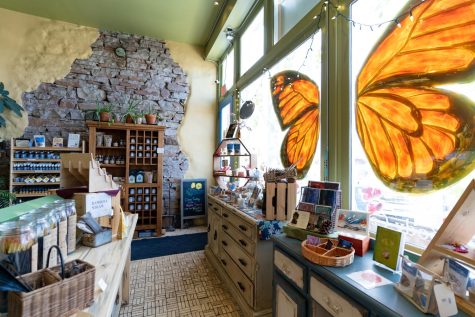 "We really strive to give people the knowledge that they need to kind of feel empowered to take care of themselves in a more natural way," Josey says.