Bawarchi Biryani Point: A One-Stop Shop for South Indian Cuisine
When you think of Asian food in Fort Collins, what's the first thing that comes to mind? Maybe it's the bao from Chopstickers, perhaps the pho at Saigon Grill, or maybe, if you have not explored beyond campus, you only know about the not-as-authentic food from Panda Express in the Lory Student Center. 
Fort Collins has various family-owned and chain restaurants to choose from that offer wide varieties of food from different cultures, but until the last six years, one thing missing from that list was South Indian cuisine. Saiprasad Palusa, a former assistant professor in the biology department at Colorado State University, noticed the same thing.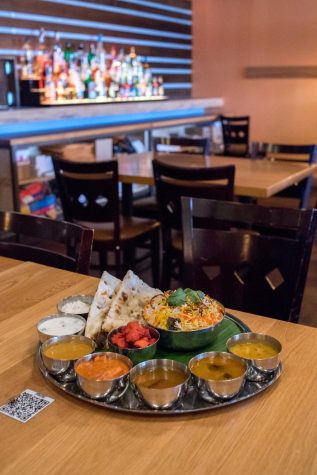 In 2016, during a leave of absence from the University, Palusa jumped from biology to business and opened Bawarchi Biryani Point at 1611 S. College Ave. It sits across the street from the CSU Health and Medical Center near Taqueria Los Comales and Music City Hot Chicken.
Palusa says that he has been in Fort Collins since 2004, but even then, he would drive elsewhere to get South Indian food. 
"South Indian food is different compared to North Indian food," Palusa says. "Like idlis, dosas, biriyani, and all these things are South Indian food. I know people are going to eat South Indian food from Denver to Boulder, so I thought, 'Why can't I open a South Indian restaurant?'"
Because Palusa did not have experience in the restaurant industry beforehand, he decided to expand the franchise Bawarchi Biryani Point because of their success in locations across the United States. Even though it is a chain restaurant, the atmosphere and cooking can make you feel at home.   
The Bawarchi Biryani Point Fort Collins website says, "Bawarchi Indian Cuisine isn't just about food. It's about the generations of chefs who kept the cooking traditions alive and are behind the delicious dishes we serve in our establishment." 
Sampling foods is a great way to explore different cultures, but Palusa likes to take cultural exploration one step further for his customers and share the history, tradition, and relevancy behind each dish
"In India, we have so many different cultures," Palusa says. "I'm from South India. We will eat a little bit more spicy food compared to North India, and South Indian people will eat more rice compared to North Indian people, that's where biriyani comes from, a flavorful rice dish.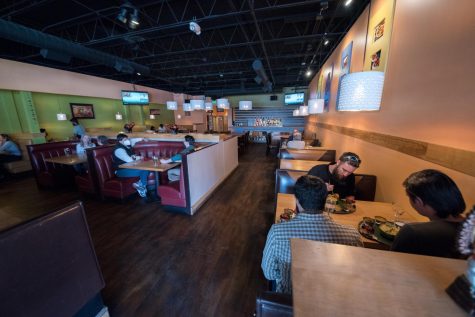 Sai Murali Arra, the Bawarchi Biryani Point Fort Collins manager who helps prepare food and manages customer service, says that while the restaurant has many quality dishes, biryani is their signature meal. 
According to their menu, biryani is "a versatile Hyderabadi offering of meat/vegetables marinated in herbs and spices is layered with long-grain basmati rice and steamed to perfection in a tightly sealed, heavy-bottomed dish (dum-process)."
The dum-process, or dum pukht, is a traditional cooking method in India that uses a tightly sealed, heavy-bottomed dish to slow cook food and allow each herb and spice to release its aromatic flavors.
Indian food is not a monolith, and it depends heavily on the region. Different cultures contribute to these unique variations, which means that Bawarchi Biryani Point has food, such as biryani, that people cannot find anywhere else in town. The other Indian restaurants in Fort Collins have Nepali or North Indian cuisine. 
Through the ambiance and food, this restaurant connects customers to South Indian culture. Arra says the friendly staff and environment also bring people back.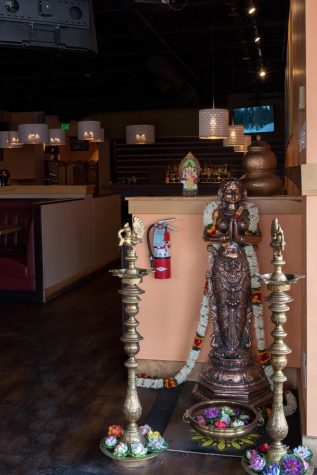 "I would say most of the customers here come for the good service, first of all," Arra says. "When compared to the restaurants, like for Indian cuisines, they feel like it's a homecoming actually, like when you sit at home and have a chat with your family. They love the ambiance here." 
Looking at a menu could be intimidating for those unfamiliar with the dishes and ingredients in Indian cuisine. However, Palusa is happy to help with that. He estimates that out of the 30% of his new customers, 20% have never had Indian food before.  
"People come here, and if I put a menu in front of them, they'll say that they don't know what anything is, 'Tell me what your favorite food is and bring me that,'" Palusa says.
Palusa estimates that 70% of the customers at the restaurant are regulars and some stop by every week. Bruce Froseth is a regular who says that he stops by at least every three weeks.
"It seems like you can taste the spices in the food here much more than some of the other [Indian restaurants] that are more Americanized," Froseth says. 
He also credits the success of Bawarchi Biryani Point throughout the COVID-19 pandemic. Because a large majority of the customers are regulars, when dining-in was closed, 70% of customers utilized the take-out option.
As COVID-19 continued in 2021, the banquet room in Bawarchi Biryani Point sat unused. However, Palsua renovated it into the Swagath Indian Grocery Store, which sells everything someone would need to recreate Bawarchi Biryani Point's dishes.
"For example, you are eating here, okay, you like this butter chicken, for example," Palusa explains. "Now you will ask, 'Where can I get these spices? What spices are you using?' Then, I'm telling you to go next door, and you will find the spices."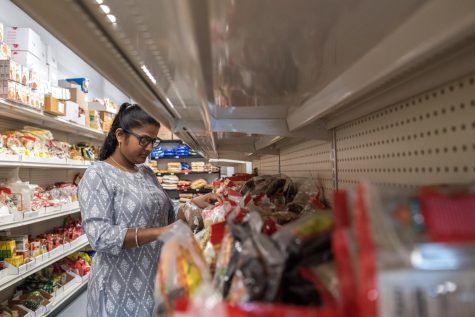 Palusa says that although some other stores in town have the same ingredients, sending the customers away will make them lose interest. That is why the Swagath Indian Grocery Store has the spices for biryani, premade batter for dosas, fresh vegetables, naan, and much more. It even sells frozen food options for those with little time to cook. 
Bawarchi Biryani Point makes South Indian cuisine and culture accessible for Fort Collins residents with their dishes made from scratch and easily-available ingredients. Word of mouth has been a powerful tool in propelling this restaurant to success, and Palusa says it only took a few people telling their friends and family about the restaurant to change customers who have no experience with Indian food to regulars. Bawarchi Biryani Point found a home in Fort Collins, and it wants to make people feel at home with food they can't find anywhere else in town.