The Foundation of a Welcoming Community at The Momo Lolo Coffee Shop
Strolling down the streets of Fort Collins, many coffee shops surround the town. Perhaps it's the thousands of college students who need an extra jolt of caffeine to help endure their day, or perhaps the town desires to invite people to sit in a cozy-lit coffee shop, holding a warm cup in their hands. 
Located one block off the CSU campus at 1129 W. Elizabeth St, Fort Collins CO, the Momo Lolo Coffee Shop is more than a place to grab any type of coffee or the drink. It highlights the importance of community by immersing local products, art and people, which gives the business its unique charm.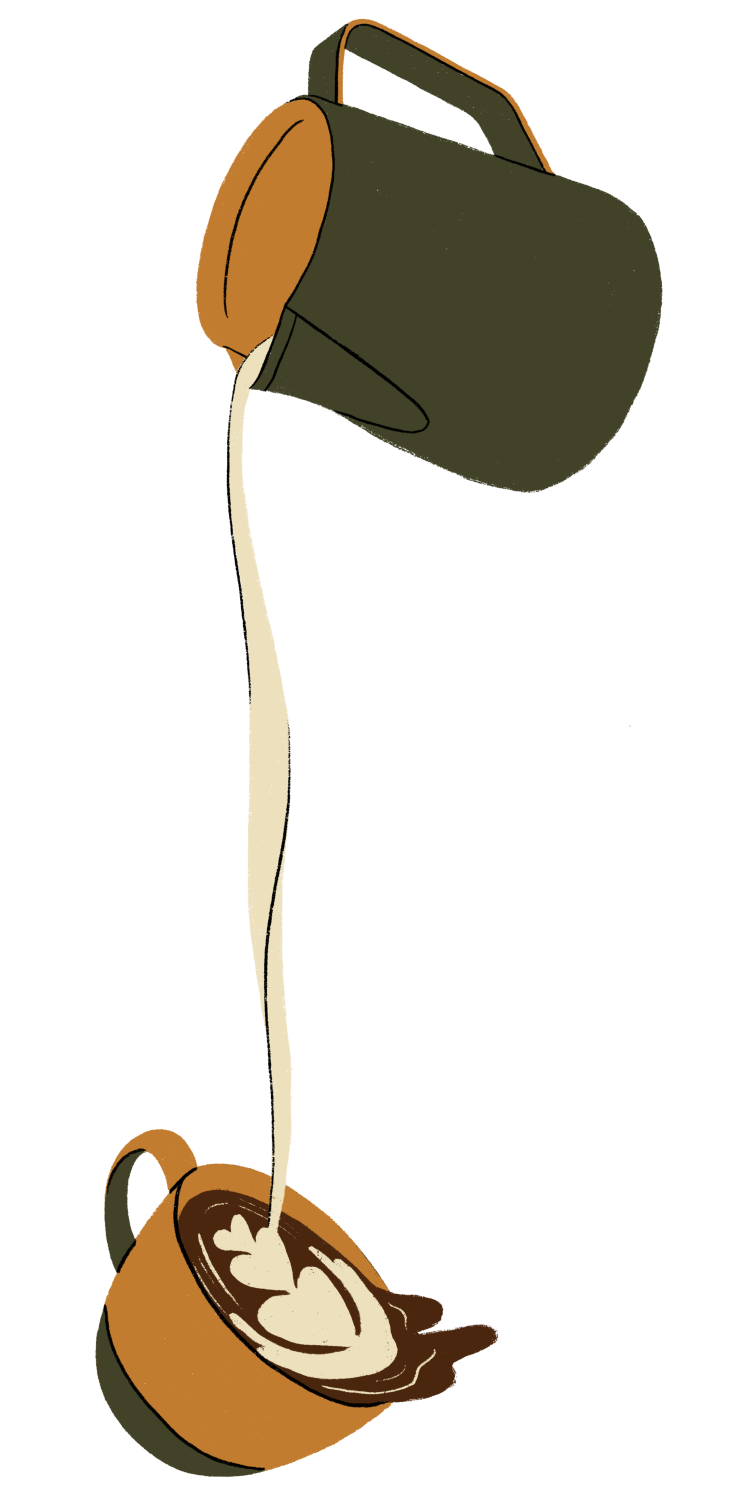 In 2010, the shop was opened by Colin Gerety. His purpose behind opening the shop was to see what it would be like to create a "social gathering space," where people could have "interesting conversations," according to the Momo Lolo Website. Before Colin Gerety opened the shop, he was a software consultant for HP. When he was in this line of work, he was able to collaborate with others, think creatively and form his own space. He had always wanted to run a coffee shop, according to his grandson Sebastian Schipman, one of the owners of the Momo Lolo Coffee Shop. His abilities and talents are seen in the shop, as he completely transformed the space into what it is today.
"I think that was part of his shortfall in terms of running it and making a huge profit, because our intentions here are to make money whereas his intentions were to create that space," Schipman said.
Sebastian, his brother Dante and their mother September are the current owners of the Momo Lolo Coffee Shop. The coffee shop was passed down to them in 2019 when their grandfather decided to retire. Through his role in starting Momo Lolo's business, he fueled the future for possibilities to begin.
Remodeling was done in May of 2019 when the shop was passed down to the new owners. New flooring, the addition of clear tables and the blue tile bar at the front were some of the things that were spruced up.
"
We want it to be consistent, friendly, clean and kind of like new age hip.
— Sebastian Schipman
Once entering the shop, golden tinted walls surround the space, with a smaller area towards the left, secluded as a quieter nook for people to chill or get work done. It all encapsulates the friendly atmosphere of the shop, the core of what Momo Lolo is all about. 
"We want it to be consistent, friendly, clean and kind of like new age hip. We went on Pinterest and looked at shops with clean sort of looks that we liked and then we gave like six or seven sorts of inspiration pictures to the designer,"  Schipman said.
The new age hip design is well reflected in the space. With modern light fixtures and an open floor panel, the space is clean and bright. Seating areas are extended outside as well, providing another area for customers to sit and enjoy the nice weather. Everything is enhanced by stool tables beside the wide windows that let in natural sunlight, various plants surrounding the shop, and framed artwork pieces. All the artwork is created by local artists in the Fort Collins community. 
The coffee is sourced locally, too. Roasted at Jackie's Java, this local roastery sources all of Momo Lolo's coffee. It's rich in flavor while balancing the nuttiness and acidity of the taste. Each batch is roasted in small quantities, "capturing the full pallet of flavors and accents," according to Jackie's Java. Loaves of bread are sourced from Boulder, and their milk is sourced from Morning Fresh. Most of the ingredients are local, with some national goods.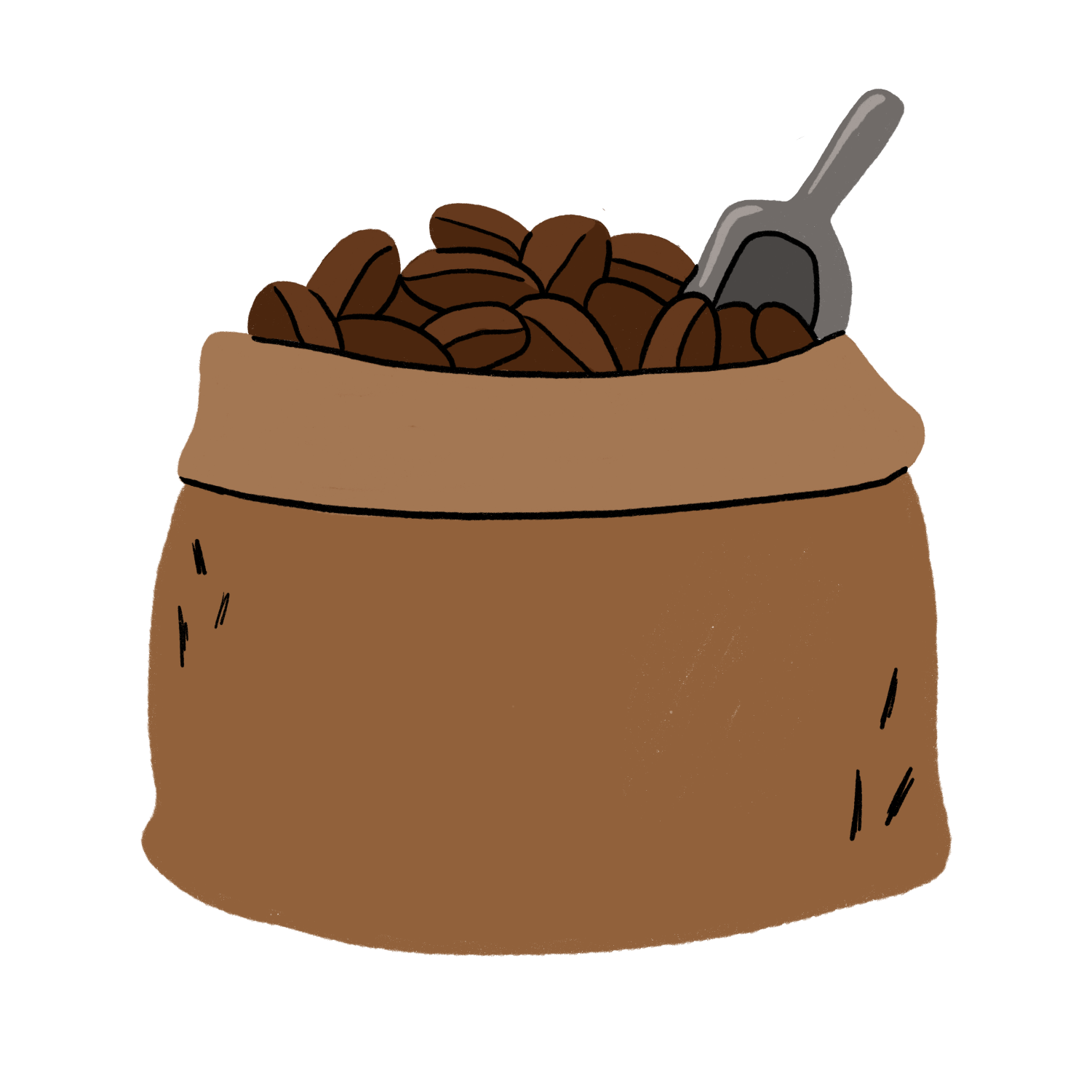 The design and products aren't the only things that gather local businesses and communities to create a home away from home. "I think we have a lot of local eclectic things. We have a pretty small staff, which I think is another part of just why we work well," Quincy Batchelar said, a barista who has worked at the Momo Lolo since August 2021.
With a wide variety of customers popping in and out of the coffee shop, such as college students, families and adults on their way to work, the air is filled with constant vibrant energy. 
"I definitely come to this coffee shop on a regular basis. It's so cute and I love it so much because it's just such a great place," Sonia Enger, freshman at CSU, said.
The Momo Lolo Coffee Shop is a coffee shop that truly harvests the importance of community. It's seen from the inside out, throughout the design of the shop, the dynamic energy of customers and employees, and the way it evolved into what it is today. Next time you're craving a cup of coffee or tea, stop by the Momo Lolo.