Partying in a Pandemic: How COVID-19 has reset CSU's social scene
The red solo cups of a crowded house and disco lights of a bustling bar have become iconic for generations of college students. A first college party has become a rite of passage for everyone — except freshmen coming into the 2020-2021 school year. 
While the COVID-19 pandemic has presented many academic challenges for students, it has also impacted the social life of students all over the country, including the 26,550 undergraduate students of Colorado State University.  
In a non-pandemic year, CSU's Off-Campus Life Party Registration Program would register between 20-40 parties in the Fort Collins area on a Friday or Saturday night, says Jenn Rieskamp, community liaison specialist of the Off-Campus Life Program. Halloween 2019 registered over 100 parties. 
The Party Registration Program is a student-founded program that allows students to receive a warning if they receive a noise complaint, giving them 20 minutes to quiet down or break up the party.   
Comparatively, the entire fall semester of 2020 registered only 14 parties total, with the majority of these on Halloween. However, the question remains of whether the parties out there are simply flying under the radar or if CSU students are doing their part in staying safe.  
"The best way to socialize is to not," Rieskamp says.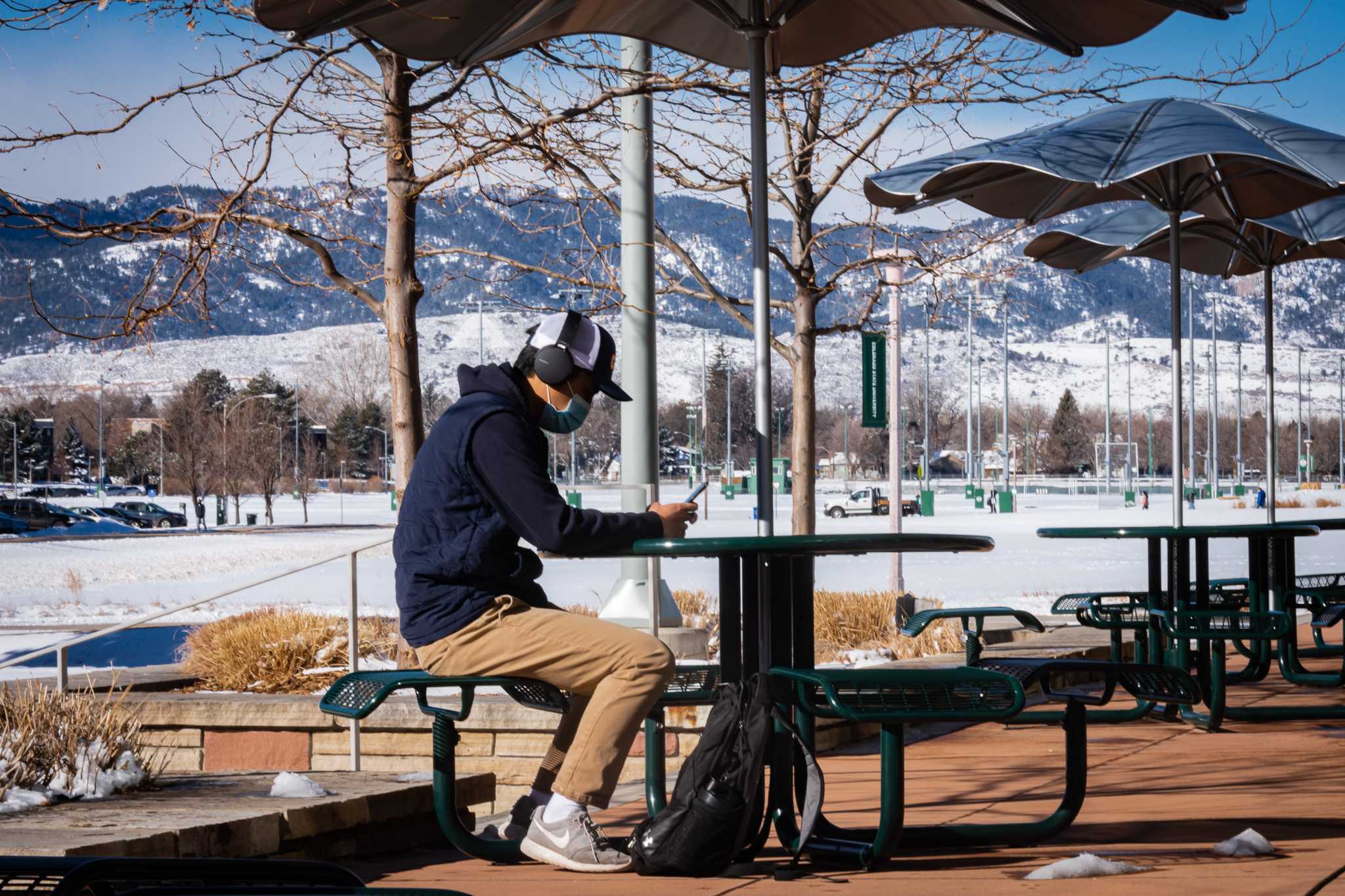 But Party Registration has adapted to COVID-19 times by publishing a list of COVID specific Responsible Social Gathering Tips, which includes most of the same tips students hear every day: keep gatherings small, social distance, wear masks, etc. Speaking to the fact that CSU has been able to stay open, Rieskamp says, "I think the moral of the story is that most students are doing the right thing. Out of all the seasons I've been here this is the quietest fall."  
This is true not only for house parties, but across the Fort Collins bar scene as well. Schuyler Gantert, owner of Road 34 — a quintessentially Fort Collins business that is both bar and bike shop — details the current COVID-19 restrictions in place for bars and restaurants: operating at 50% capacity, 10 feet between tables, no more than 10 people in groups, contact tracing, and of course masks and copious amounts of hand sanitizer and cleaning supplies.  
"The week before everything closed we actually had a meeting about COVID, and I told everyone to be prepared that it might not be the busiest summer. COVID blindsided everyone," Gantert says. Road 34, along with all of Fort Collins other bars experienced two closures, the first in March, and then in November, and are now slowly working back towards some semblance of a new normal. "Before, we had people moving between tables, it was an open scene to meet people, and now we have to rein people in; we can't let them wander around, but I look forward to getting back to that."  
When it comes to nightlife, a popular resource for students is RamRide, CSU's safe ride program. In the past, RamRide has operated on a volunteer basis Thursday-Saturday night, giving students rides around the Fort Collins area. In light of the pandemic, this program has revamped in several directions: a partnership with Lyft to continue providing rides, a Food Operations program, which allows volunteers to deliver food from the food pantry, working with Rams Against Hunger, and still in the works, a Transportation Security program where students can apply for additional discounted rides.  
"A big thing I know a lot of programs are striving to do is how do we still provide support to CSU students when they might not be located physically in the Fort Collins area," says Bri Colon, program coordinator for RamRide. With the Lyft partnership, students are able to get discounted rides from Lyft for up to $12, which Colon reports as the average ride cost for students, not only in the Fort Collins area, but nation-wide, and seven days a week.  
"We've already had a very large increase in rides starting this semester off strong, so I think it's a product of more folks hearing about it, maybe more folks getting a little more comfortable with taking rides," Colon says.
But in spite of all the red tape that comes with in person interactions these days, the CSU community's efforts are paying off. 
"The number of people at parties, 10-15 people, is so much smaller that it guides me to think people are doing what they should," Rieskamp says.  
"I think we're lucky in Fort Collins and North Colorado in general, people stick to regulations. Really there's no one not following regulations maliciously; if it happens it's just forgetfulness," Gantert says. "Because of that, we've been able to maintain a friendly and welcoming environment where health and safety come into play." 
There's no doubt that the social life for today's CSU students is vastly different from what they imagined. The combination of a college environment and pandemic certainly present a very unique set of challenges for everyone, however there are many people at CSU working hard to continue providing resources not only for students to stay safe, but to continue connecting, socializing safely, and enjoying their college experience.
"I'm well aware that it's a terrible year. I went to college — I know what socializing in college looks like," Gantert says. "Now, we're doing our best to still make it fun. And I think there's still enjoyment to be had in getting out of the house, going out with your roommates or a few friends and having fun."