Vindeket Foods to the Rescue: How One Fort Collins Market is Tackling Food Waste
Picture your weekly trip to the grocery store, a trip that will provide you with all your needs for the upcoming days. When you walk in, there are rows of produce and packaged goods waiting to be sifted through. Hundreds of blemish-free apples glisten below the fluorescent lighting of the store, shelves are carefully stocked with an influx of fresh, wilt-free, leafy greens and shiny vegetables are placed in rows with utmost care. While this overwhelming display of food may appear to accommodate your every need, 40% of it will go to waste. 
Every day, local grocery stores like Sprouts, Natural Grocers, Whole Foods, Costco, and Trader Joe's throw away undamaged food that they are unable to sell. This is nutritional food that would ordinarily go to a landfill to perish. With the help of Vindeket Foods, however, this food is given a second chance.
"
It's interesting how the desire for perfect food and perfect looking bounty actually creates a lot of food waste."
— Alex Schaff, Vindeket Foods volunteer and board member
Vindeket Foods is a community-run, nonprofit, donation-based grocery store in Fort Collins that saves food before it is thrown away. Every week, volunteers pick up boxes upon boxes of food from grocery stores and place it in the market for community members to shop. 
Thirty percent of the food sold in American grocery stores will be sent to a landfill. This is equivalent to growing 16 billion pounds of food with the intention of throwing it all away. Such waste requires grocery stores to pay landfills a fee of $22 per truckload of the waste in need of disposal. Vindeket Foods' mission of restoring the earth and communities has alleviated the financial strain faced by retailers, consumers and food systems alike. 
"It's interesting how the desire for perfect food and perfect looking bounty actually creates a lot of food waste,"  Alex Schaff, Vindeket Foods volunteer and board member, says. "When we go to the grocery store, we really look for the perfect apple and we'd like to see excess food. You don't want to see one apple left on the shelf, you want to see 50 apples."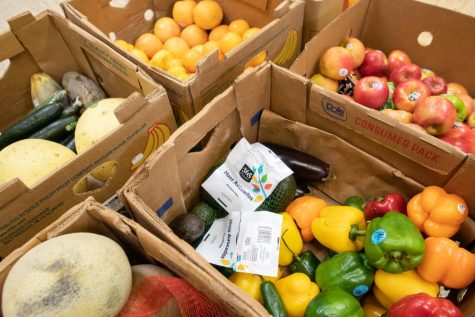 We live in a society that values excess, and therefore, we want plenty of options available to us. Grocery shopping is just another example of this concept. Breaking away from consumerist excess is pivotal to the goals of Vindeket Foods, where preservation and sustainability are key. When discussing these ideas, Schaff says that this need for perfection causes excess consumption, perpetuating the community's struggles with food waste. 
Not only does Vindeket Foods provide consumers with a more sustainable alternative to traditional grocery shopping, but it also offers them a more financially feasible option. Another volunteer, Wyatt Farwell, says that Vindeket Foods has given him easy access to ethically-sourced food, which had not been available to him prior. "I used to dumpster dive," Farwell says. "Vindeket has helped me skip a step when accessing good food for low costs."
Vindeket Foods has been able to rescue 2 million pounds of food, which has proven to be a community-driven endeavor that has empowered people to take control in the fight against food waste. This mission has also provided nutritious food for many demographics of residents within the Fort Collins community, defying the barriers of class and age.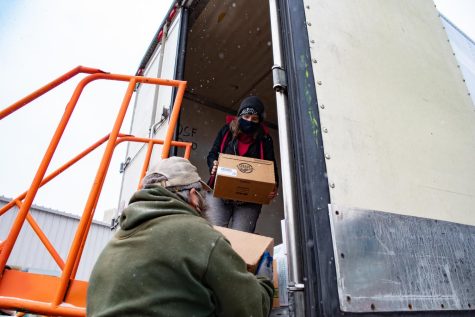 Because Vindeket Foods is a nonprofit entity, they rely on volunteers and donations to keep their mission alive. Schaff describes the need for volunteers as a factor of limited growth for Vindeket Foods. "We're always looking for more help: more volunteers, more patrons, people with skills, experts in any and every field," Schaff says. "We're trying to prevent food waste, and it's a fun time. The community is great. The food is great. And anyone who can should come by and check it out." 
What does the future look like for food waste? Alex Schaff sees Vindeket Foods' role in Fort Collins as a "niche that needs to be filled." Food needs to be rescued in other cities, outside of Fort Collins, making sustainable grocery shopping a necessity. "I can only imagine [that sustainable grocery stores] will be in every city in 50 years," Schaff says.
Vindeket Foods is located at 1317 Webster Ave., Fort Collins, CO, 80524. They are open on Sundays from 12pm-3pm, Tuesdays from 2pm-7pm, and Thursdays from 11am-1pm.