The best food served in Fort Collins as voted on by CSU students: Coffee / Breakfast / Sandwich / Burger / Pizza / Drunchies / Wings / Italian / Mexican / Burrito / Chinese / Sushi / Thai / Restaurant / Vegetarian / Sweets / Ice Cream / See the Winners Map
With three relatively new locations in Fort Collins and a variety of drinks for coffee lovers — and haters — Dutch Bros has stolen CSU's heart with its delicious drinks and treats since it first opened shop in 2019. From Dutch Frost shakes, Blue Rebel Energy Drinks, a classic cold brew and a kids menu, Dutch Bros has a diverse menu that really does have something for everyone. In addition to great drinks and lots of dairy free options, they also are a nearly contact-free facility because of their drive-thru design and contactless payment options.
Dutch Bros staff members, affectionately referred to as the Dutch Mafia, are always ready for a conversation while you wait for your coffee. As a bonus, customers who download their app receive a free welcome drink and can start earning rewards.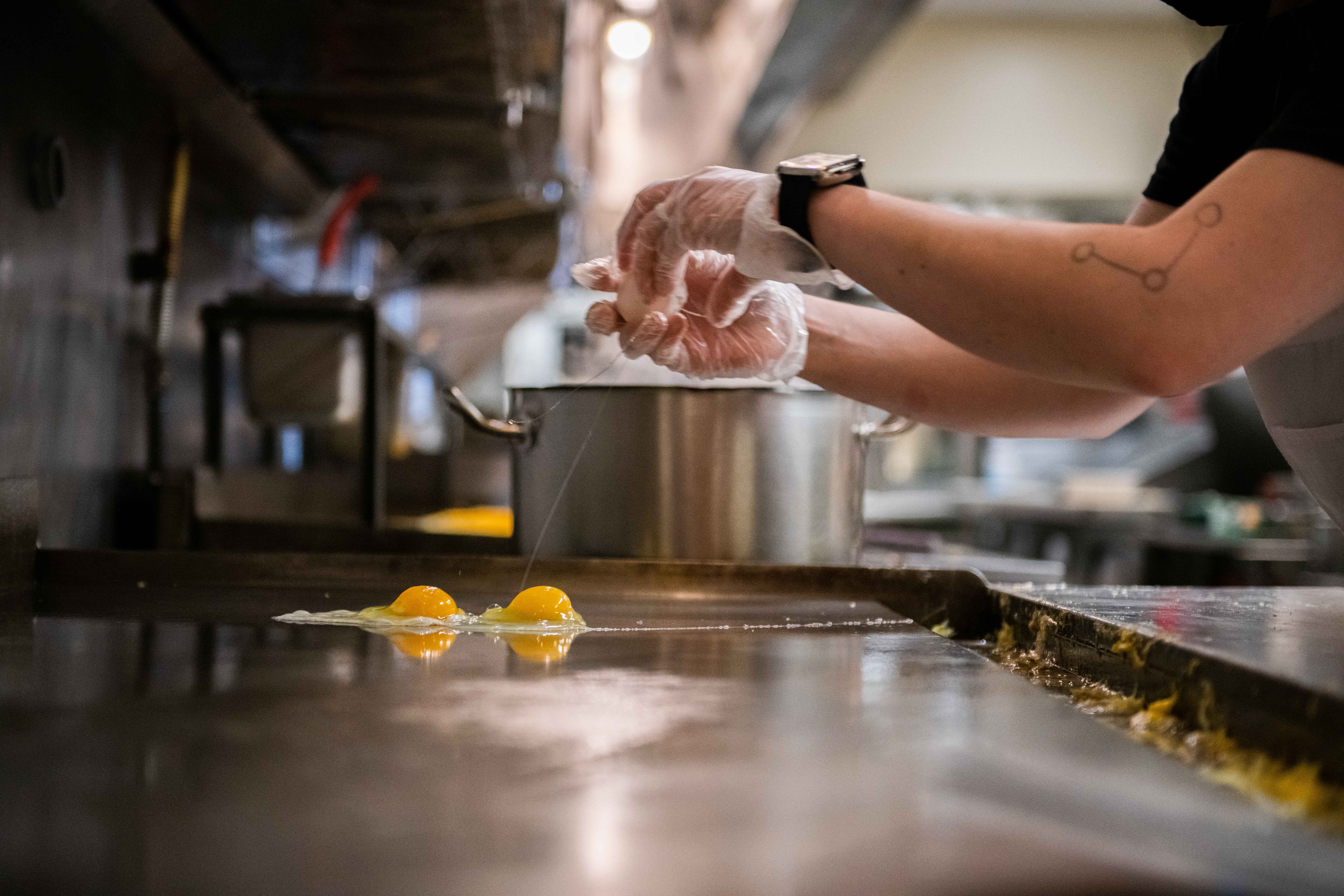 As the oldest restaurant in Northern Colorado, Silver Grill Café has been selected for the sixth year in a row as the local brunch favorite in Fort Collins. Since 1933, the Old Town restaurant has offered a wide range of pastries, savory and sweet selections. 
Their huge cinnamon rolls and cinnamon roll French toast are a go-to, along with their world class benedicts and omelets. Often with a line out their door, the café's back patio and wide windows add to the comfortable and warm environment. Currently, Silver Grill is only accepting takeout and delivery and is open 8 a.m. to 1 p.m.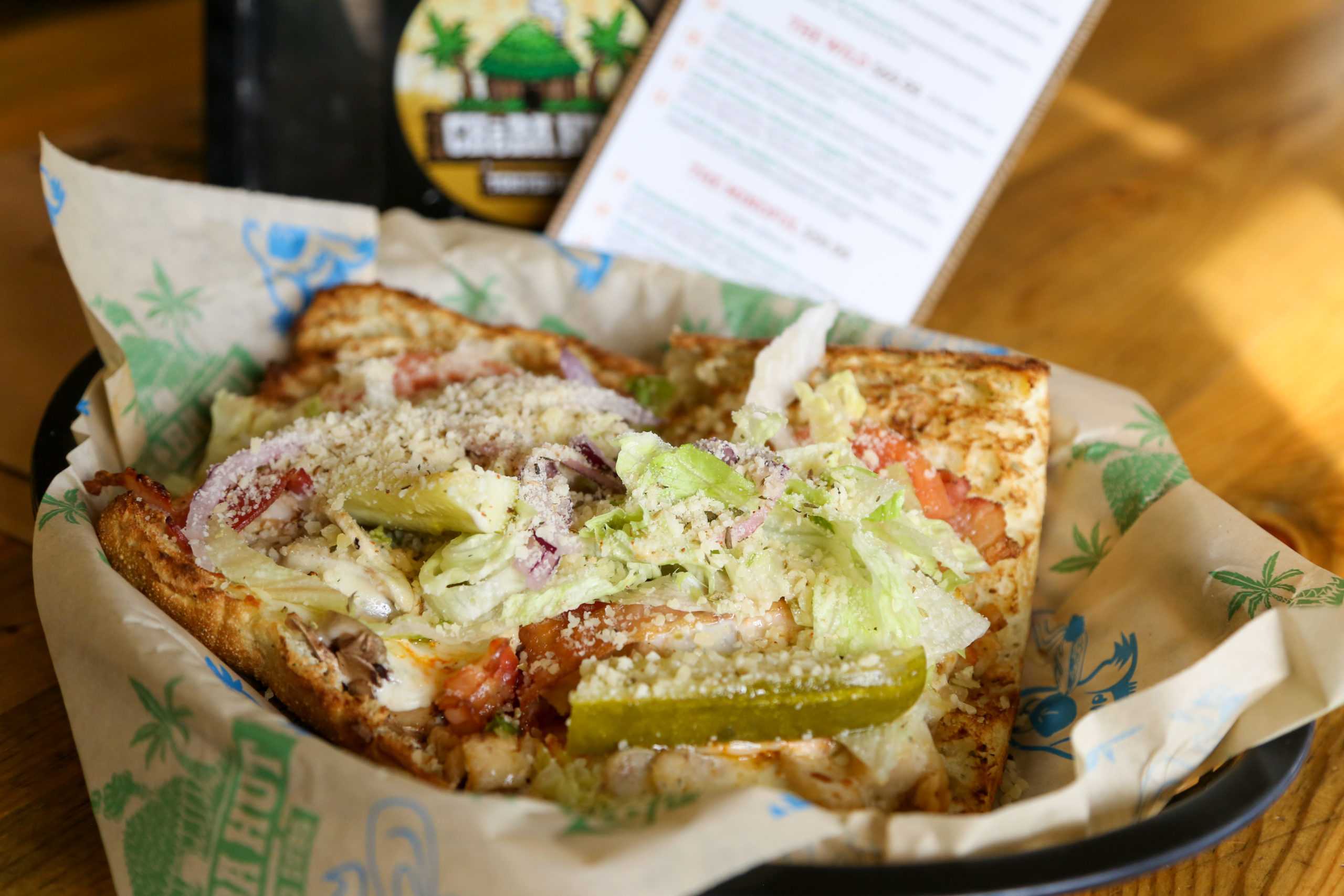 Known for their "dank subs," Cheba Hut is a college student's fever dream — superior quality sandwiches delivered alongside mellow vibes. Conveniently located at Taft Hill Road and Laurel Street, the Arizona-based chain offers a variety of subs for any diet. With sandwich names inspired by weed strains, customers can find chicken, turkey, meat, and vegetarian options on their expansive menu. 
For a classic, try the White Widow, a chicken sub topped with mushrooms, bacon, provolone, and ranch dressing. If you've got a serious case of the munchies, pair your sub with a side of pretzel nuggets or loaded "not'chos." Get your grub to go with curbside and in-store pickup available via the Cheba Hut website or delivered via DoorDash.
Stuft Burger Bar, an Old Town favorite entering its 11th year in business, is not for the faint of heart … or stomach. Stuft's menu is simple, and yet it provides the hungry college student with more topping options than fathomable. 
For the picky eater and the one who will take anything, Stuft's build your own burger system — which includes a grilled chicken and vegan option — is great for the whole squad. The elaborate milkshakes are probably the biggest draw, with even more build-your-own options that includes liquor for diners 21 and up and mix-ins that range from oreo and graham cracker crumbs to bacon bits.
Best Pizza & Best Drunchies: Krazy Karls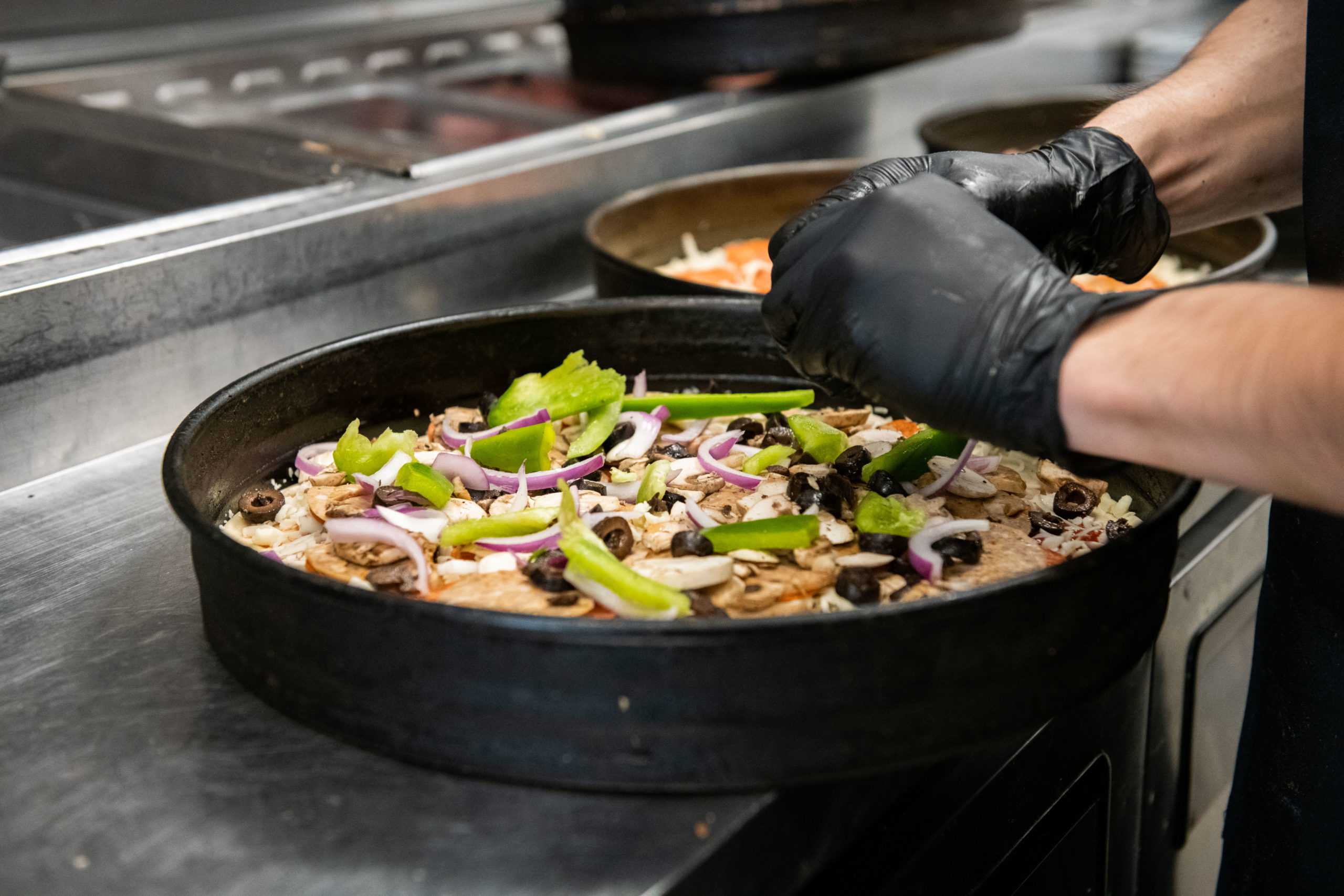 Clearly a favorite among CSU students and Fort Collins locals, Krazy Karls has won best pizza since the 2013 edition of Best of CSU. With locations on Elizabeth and Timberline, the restaurant never fails CSU students in need of a late night snack.
With 23 speciality pizzas and lots of selections for wings, salads and grinders, you can't go wrong with Krazy Karls if you are looking for a good pizza fix. Plus, they have fun specials, like on Thursdays where customers who call between 5-8 p.m. get a large one topping pizza for the price of the time they called. You can call or order online for delivery or pickup, and they are open from 10:30 a.m. until midnight every day.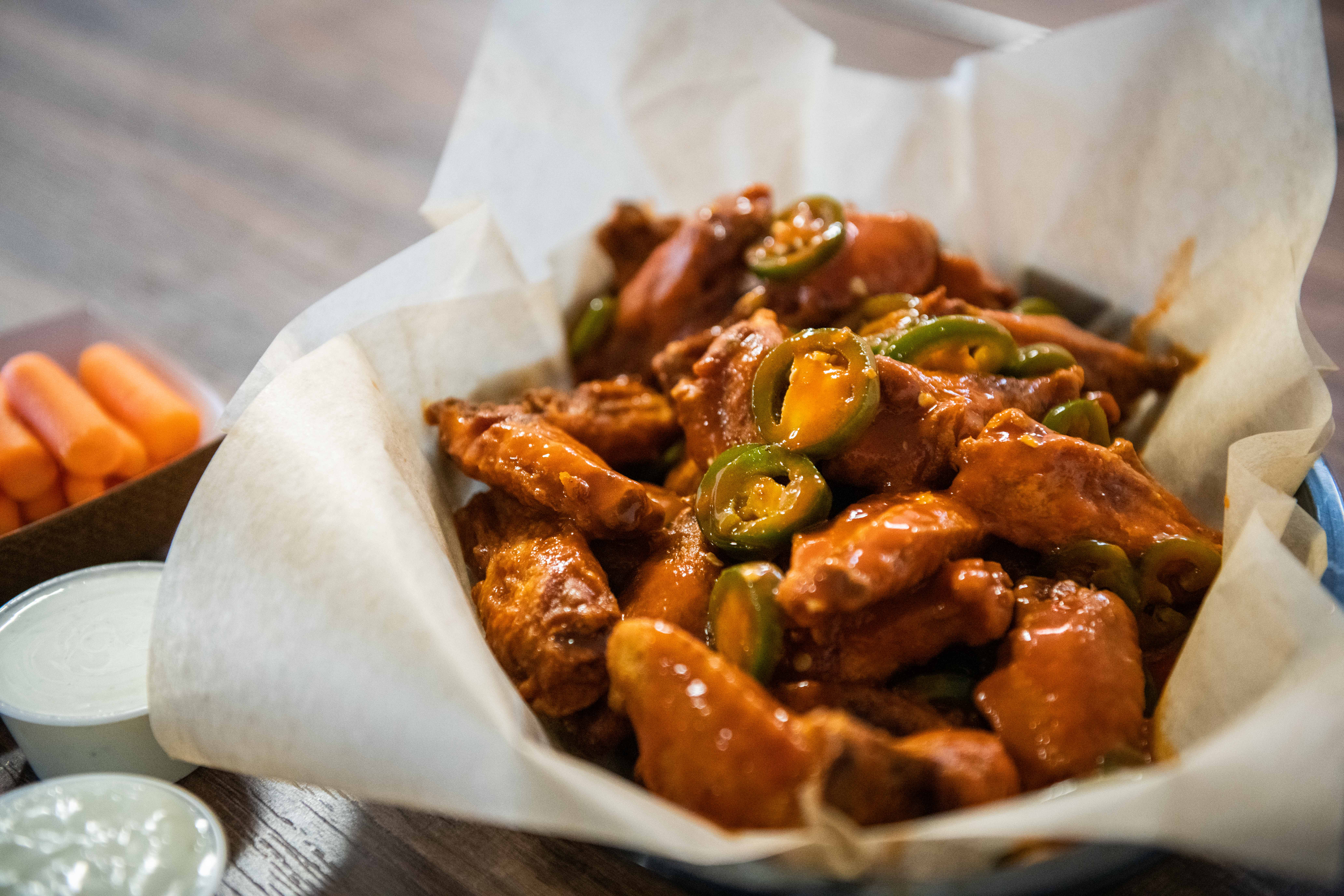 A locally-owned Fort Collins staple for 30 years, Jim's Wings is right off campus on West Elizabeth Street. Baskets start at five wings for $3.75 and larger orders increase by five wings, going up to 30 wings for $20.55. 40, 50, 100 and 250-count orders are also available. 
Jim's has eight homemade sauce flavors, with six heat levels for hot sauces. Alongside wings, Jim's offers a multitude of fried sides and entrees, including chicken, seafood and Buffalo chicken and shrimp. With its location, menu and pricing, Jim's is the perfect spot to satisfy the CSU student's appetite.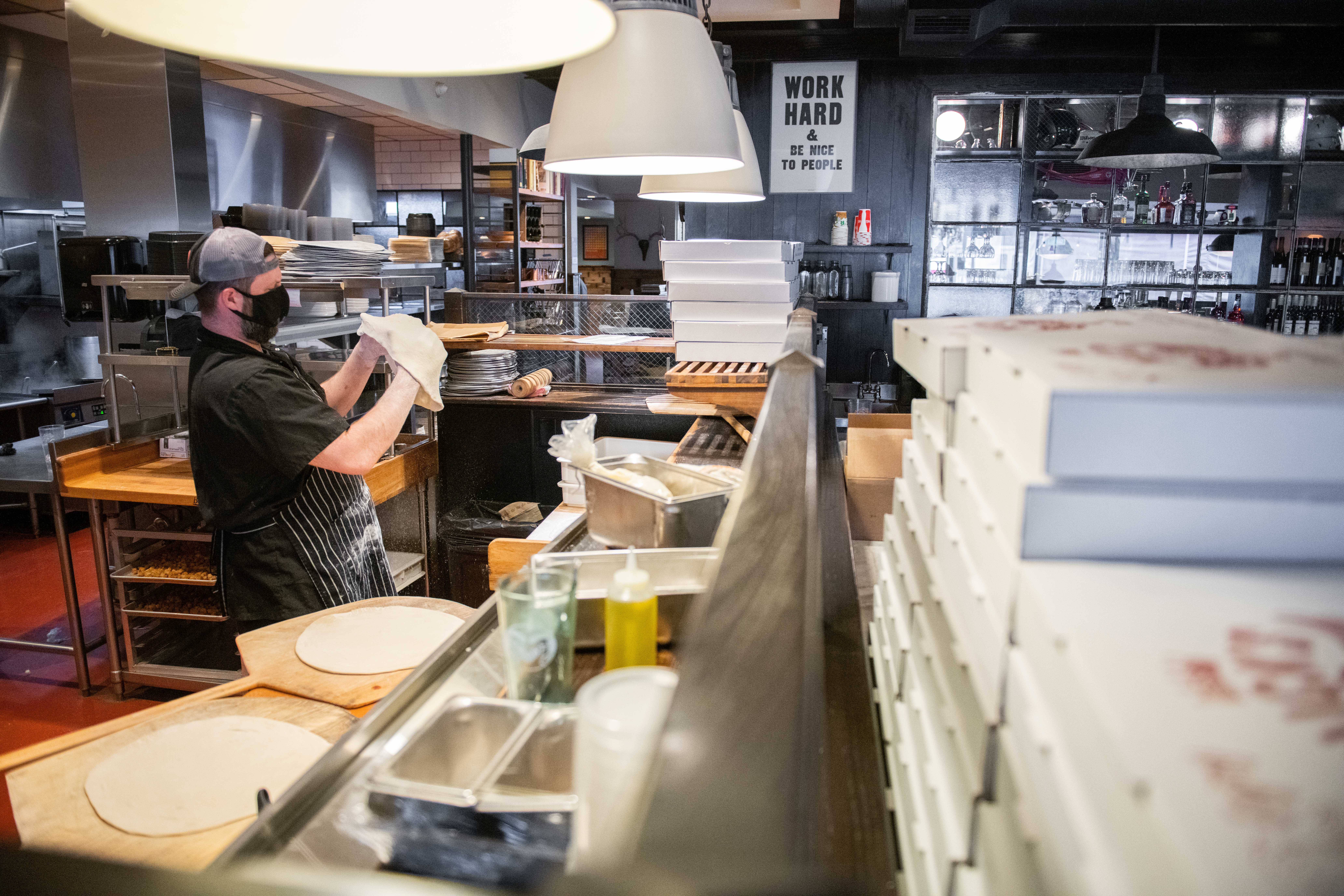 The best way to get through school? Pasta, pizza and more pasta. Lucky for CSU students, Nick's Italian features dishes with spaghetti, penne and wonderfully cheesy pizzas. Not to mention two different garlic bread options and fries covered in parmesan. 
A quick trip from campus across College Avenue, Nick's Italian is open Tuesday through Thursday, 4 p.m. to 7:30 p.m., and Friday and Saturday from 4 p.m. to 8 p.m. Prices for appetizers average around $5 and entrees and pizzas are around $15.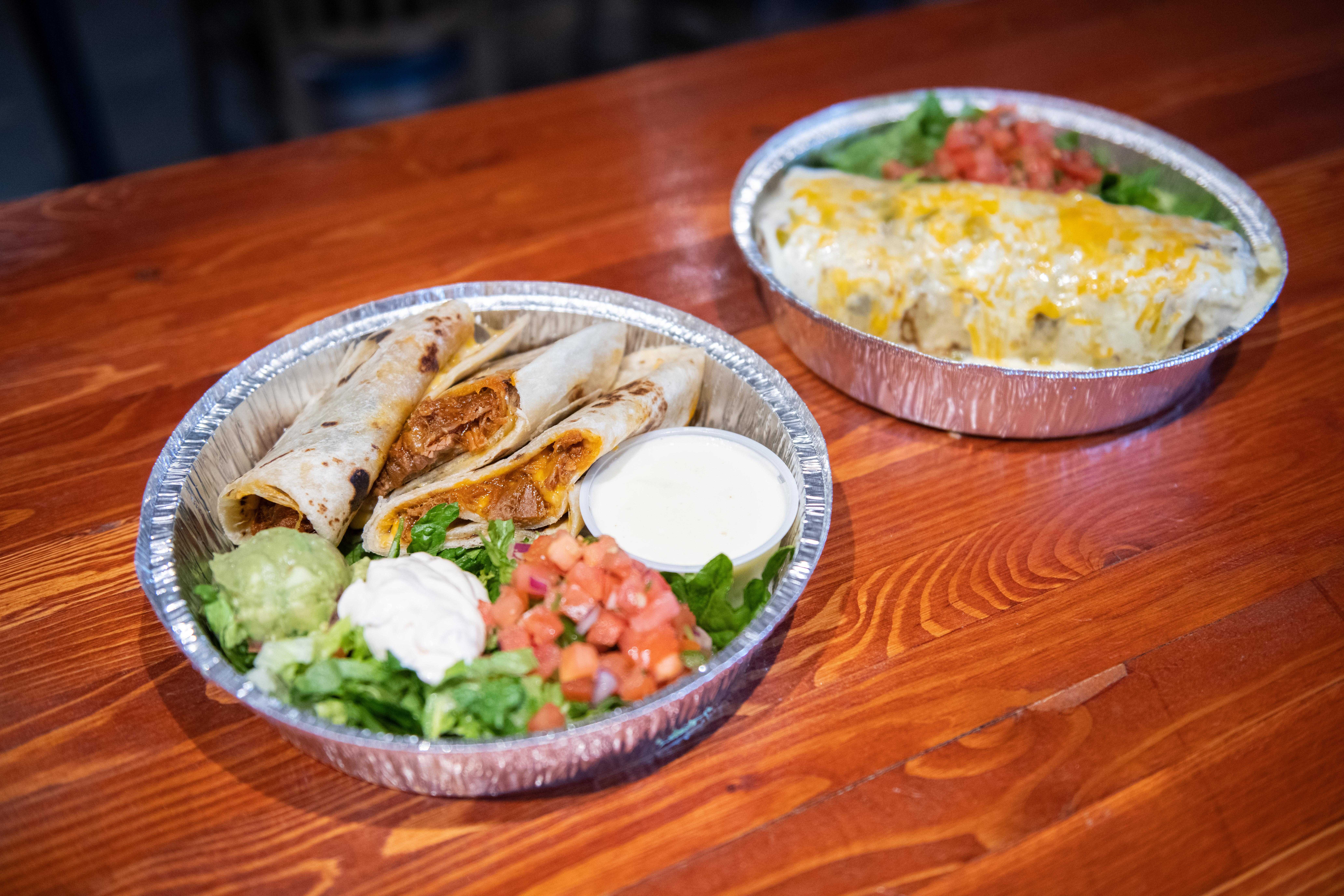 Cafe Mexicali offers some of the best Mexican food you will get in Northern Colorado. Established in 2005, the restaurant's motto is that they are "as fresh as it gets." They have a large selection of enchiladas, quesolles, burritos, tacos, nachos and soups and salads. They also serve breakfast burritos from 8 a.m. to 11 a.m. 
Located right off College, the restaurant is offering delivery and pickup. What's even better, is college students can sign up for the college club and get 20% off of their main entrees. 
Making fresh, flavorful and giant burritos in Fort Collins since 1994 — and winning the Best Burrito of CSU vote for the eighth year in a row now — Big City Burrito is sure to cure your hunger with their California-style burritos. Choose from a variety of large tortillas, then add your choice of perfectly seasoned potatoes, hand-trimmed meat, cheeses and veggies. Don't forget to add some guacamole and salsa, which are made fresh from scratch every morning. 
Their Old Town location is open 7 a.m. to 9 p.m. every day, and can even be delivered right to your home with Noco Nosh.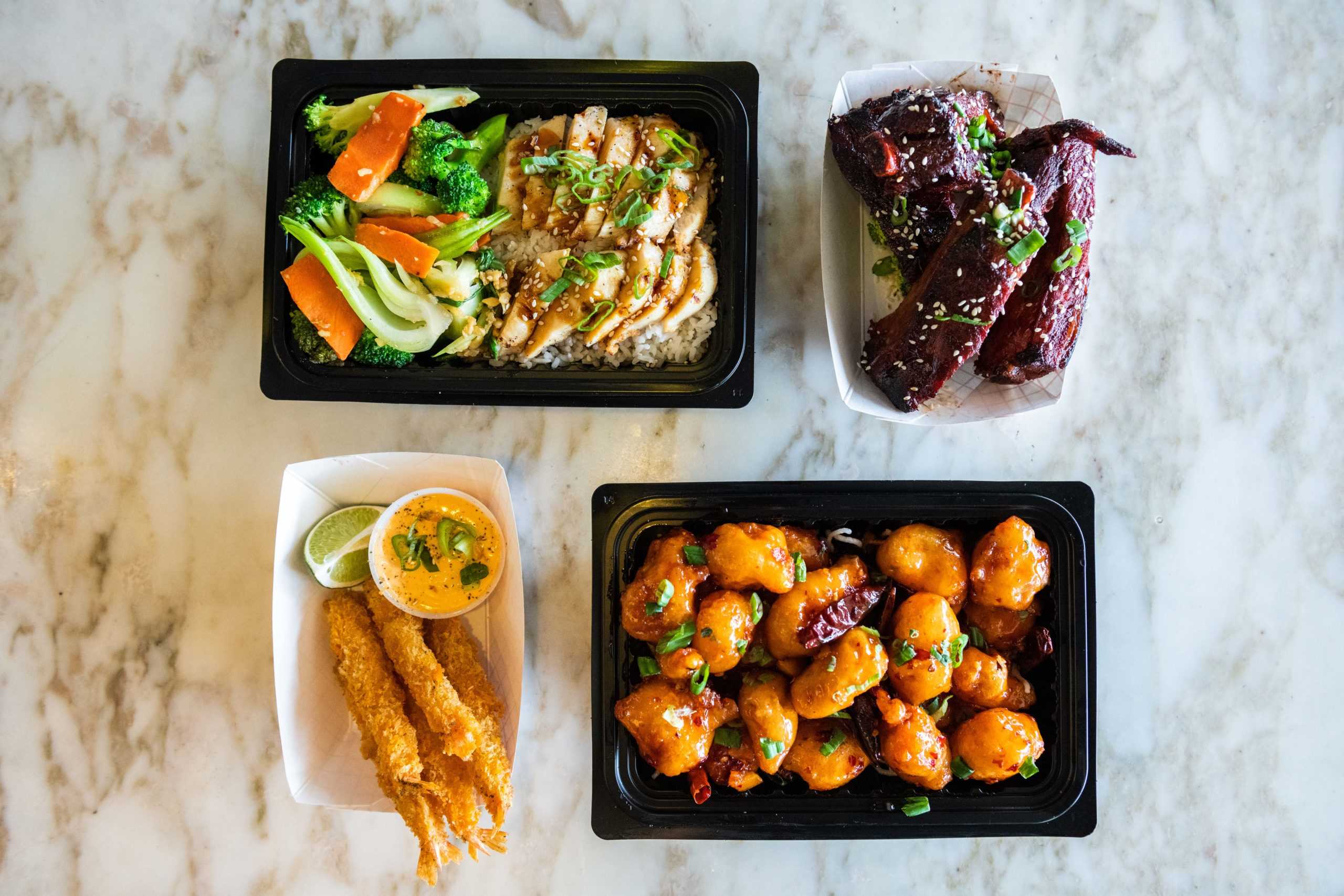 Yung's Chinese has been an integral part of Fort Collins' dining culture since 1996. Customers can't seem to resist the restaurant's specialities, such as sesame chicken, szechuan shrimp and grilled teriyaki pepper or miso salmon. The spring rolls and noodles dishes are fan favorites and have customers drooling with their rich flavor and authentic Chinese cuisine. 
Yung's offers take out, delivery and dine-in while continuing to keep up with all health regulations during the COVID-19 pandemic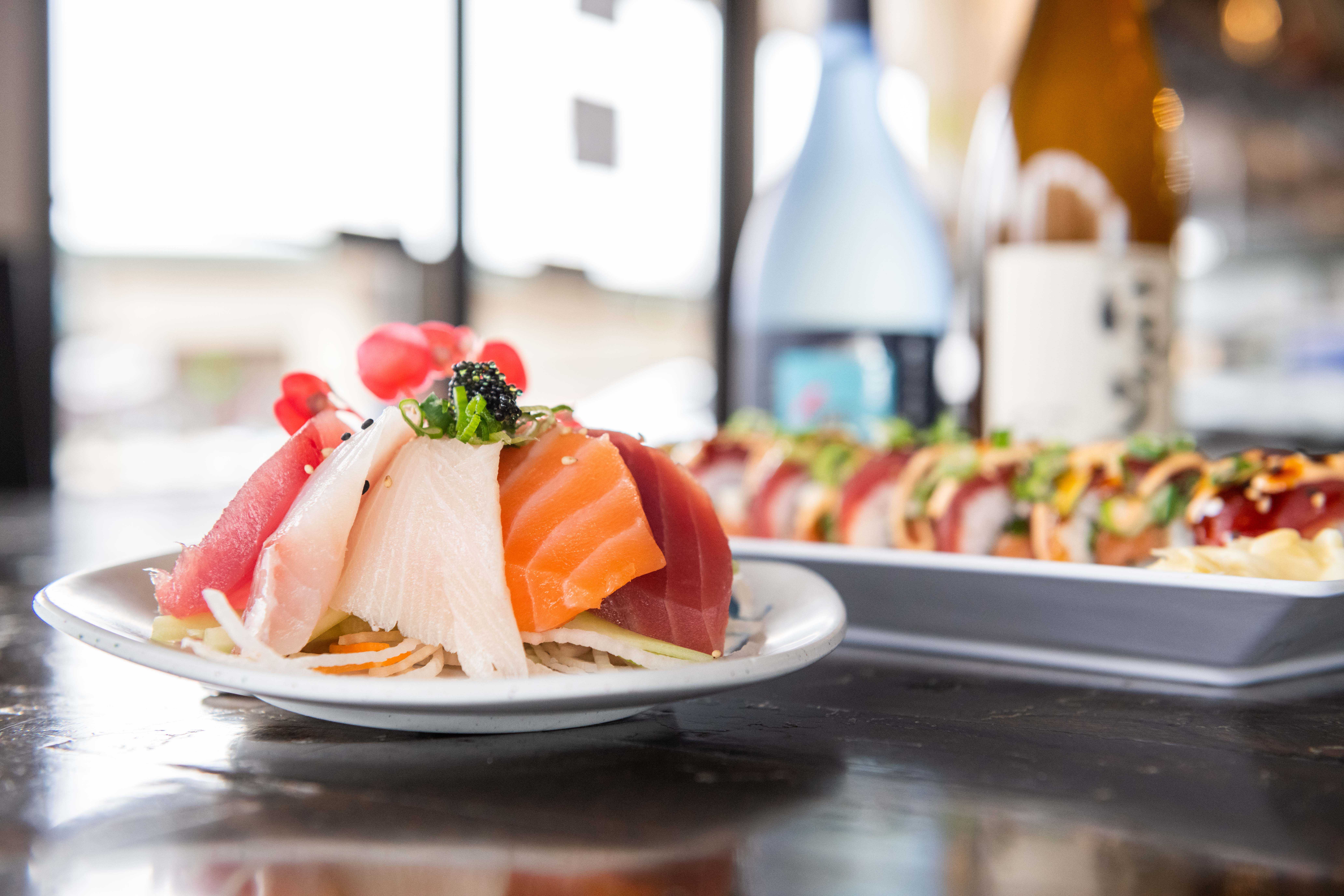 Being in a landlocked state poses some challenges to finding good sushi, but no need to look any further than JAWS sushi. JAWS sushi, located on Elizabeth just off of Shields, has a diverse Japanese menu that offers up nigiri, delicious rolls, and sushi combos. 
Every day from 11 a.m. -3 p.m. JAWS sushi offers a college-budget-friendly chum bucket lunch special and great happy hour deals like $1 off drafts, wells and sake bombs, as well as a $5 large hot sake. JAWS' dining room is currently closed, but the staff is still offering up exceptional service and taking orders and payments at the door as well as over the phone. If you're looking for a spot with great food, friendly service and deals you can't beat, JAWS is the place for you. 
Café de Bangkok is a beloved Thai spot among CSU students, conveniently located on Campus West. Consisting of a diverse menu of traditional Thai dishes ranging from delicious curries to rice and noodle dishes, you can't go wrong with anything on the menu. The cozy dining room and low lighting create the perfect ambiance for a date night spot. 
Café de Bangkok has adjusted well to COVID, by decreasing its dining room capacity, encouraging delivery and takeout options, as well as offering QR code menus to reduce high touch surfaces. If it's your first time at Café De Bangkok don't forget to pick up a Thai tea and some fried rangoons!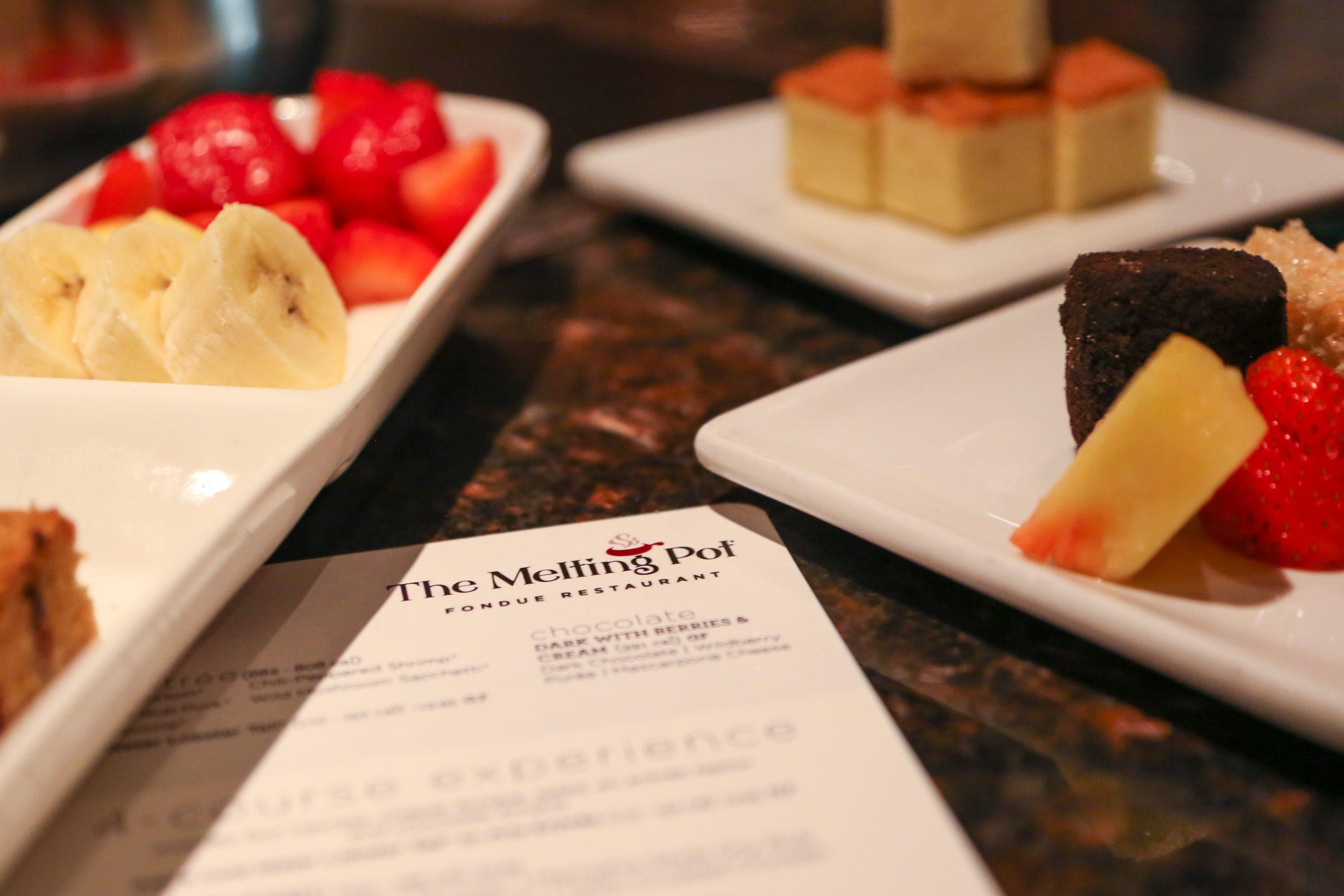 Located in Old Town Fort Collins, The Melting Pot's decadent fondue selections paired with a cozy ambiance make it the perfect restaurant for date night. Serving cheese, chocolate, and savory fondues, diners can choose from a four-course fondue experience or sample each one a la carte. 
For first time fon-duers, they recommend trying The Classic, an entrée selection of steak, shrimp, and chicken paired with a custom-selected savory broth to experience fondue at its finest. Enjoy a selection from their extensive cocktail list to sip while you dip — maybe a signature coffee cocktail? Plan your indoor dining reservation in advance via themeltingpot.com or by phone at 970-207-0100.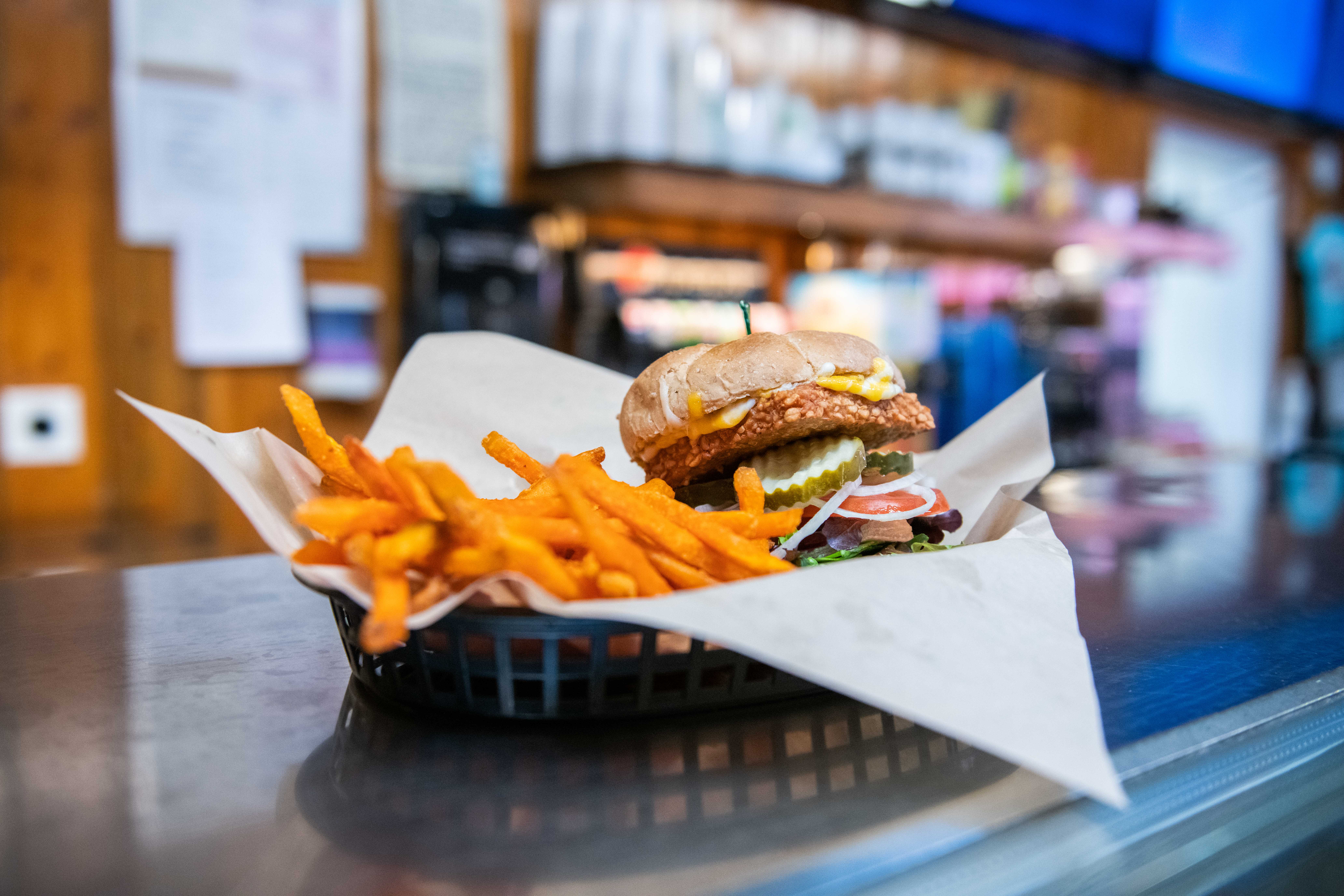 With a prime location along Mason Street in Old Town and amazing food, drinks, and live performances, Avogadro's Number has become one of the most well-loved restaurants by both plant-based eaters and meat-eaters alike. 
The popular spot opened in 1971 and features separate dining facilities for getting a delicious sandwich, drinking a beer with friends, or watching a show. Avogadro's also offers a patio for outdoor dining and takeout for those trying to enjoy a night in without the effort of cooking. You can order for pickup or delivery through NoCo Nosh, Doordash, or GrubHub to support this locally-owned restaurant and venue. 
Located on North College Avenue, Mary's Mountain Cookies has been baking cookies in Fort Collins for over 20 years. Whether you are a fan of the classic cookies, like chocolate chip or snickerdoodle, or you are looking for something even sweeter and filled with ice cream or frosting, Mary's Mountain Cookies is sure to satisfy your cravings. They also sell edible cookie dough, perfect for your late night snacking! 
If you can't stop by one of their locations, they offer Fort Collins delivery and cookie boxes that can be shipped to anywhere in the United States so you can still enjoy these delicious Colorado cookies no matter where you are.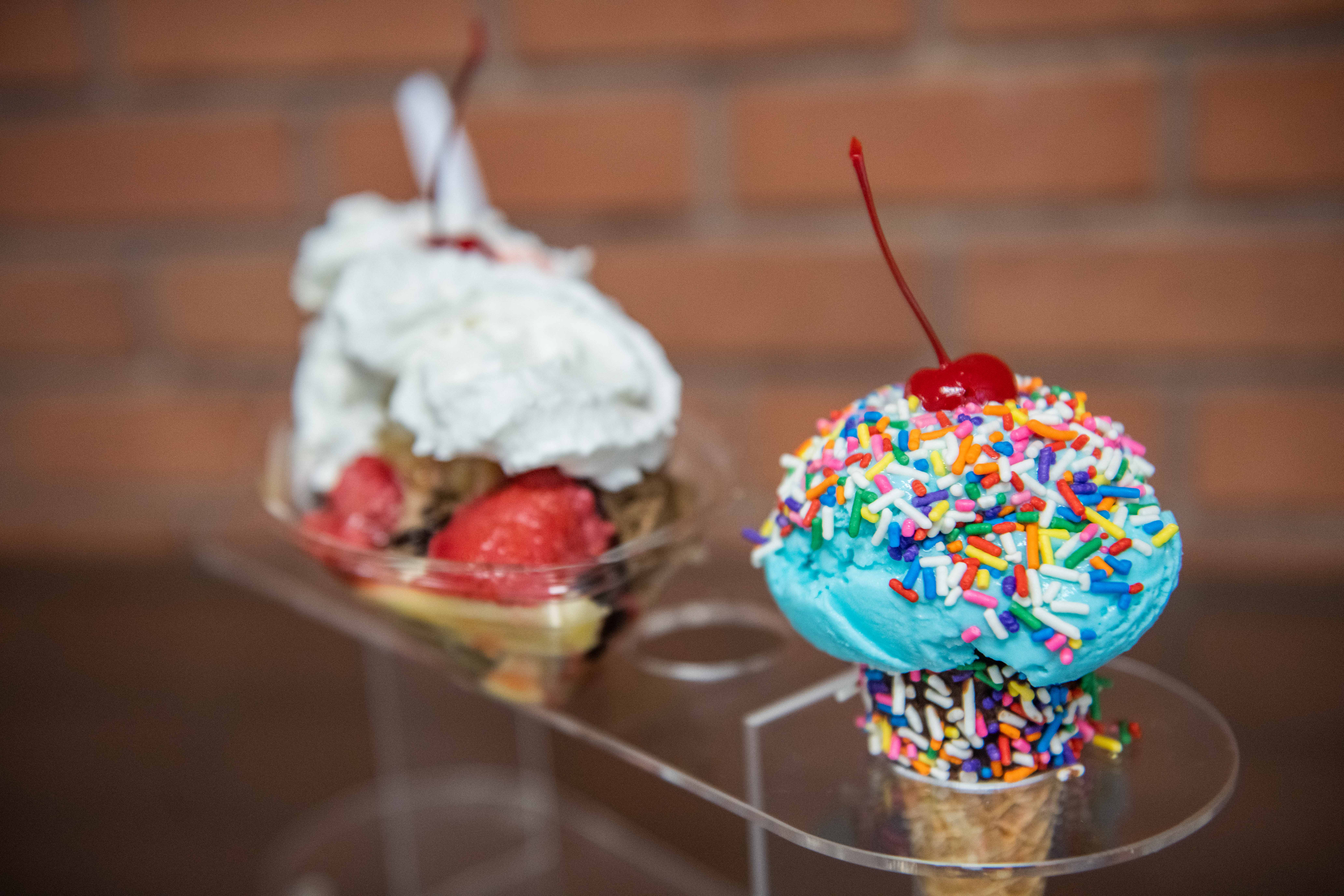 Located on Mountain Avenue in the heart of Old Town Walrus Ice Cream has been serving up delicious flavors since 1987. The sweet shop always has 29 flavors available, and they're changing constantly. What makes Walrus a great place to bring your sweet tooth is their ice cream is made gluten-free and without eggs. They also have choices of sorbet, frozen yogurt and sherbet. Walrus is open every day, and you can also order their ice cream for delivery through the Nosh Delivery app. 
See All Top 3 Winners



This article is part of Best of CSU 2020.