The Arc not only has some of the best finds and deals, but their work also goes directly towards helping people with developmental disabilities. The thrift chain opened its doors in 1968, and their mission to help people with developmental disabilities has always been deeply integrated into their business. 
Located on College Avenue, it's easy to get to from CSU's campus and has a variety of used items to decorate an eclectic apartment or to revamp a wardrobe. For those interested in extra savings, the Arc also gives half off different tag colors depending on the day of the week. 
Runner Ups: Ragstock, Goodwill
Kansas City Kitty has provided affordable, cute clothing since 2002. More importantly, however, it has given customers a space to feel welcome and has supported unique craftsmanship since the beginning. Kansas City Kitty offers everything from jewelry, home decor and bath items. Their clothes allow customers to feel trendy, cute and unique. The inviting atmosphere in the store encourages customers to be themselves and find the fashion that they know they will wear and love for many years. 
Runner Ups: Blue Harvest, Rain Boutique
Old Firehouse Books is a Fort Collins treasure. This independent bookstore started in 1980 and is the local epicenter of used books, new books and book memorabilia galore. Located in Old Town, Old Firehouse Books offers online ordering options for books not found within their store, including a 15% discount on preorders. If audiobooks and ebooks are more up your alley, Old Firehouse Books partners with Libro.fm and Hummingbird to provide affordable digital selections. Old Firehouse Books offers something for everybody with staff ready to discuss their new favorites with any fellow booklover.
Runner Ups: CSU Bookstore, Barnes & Noble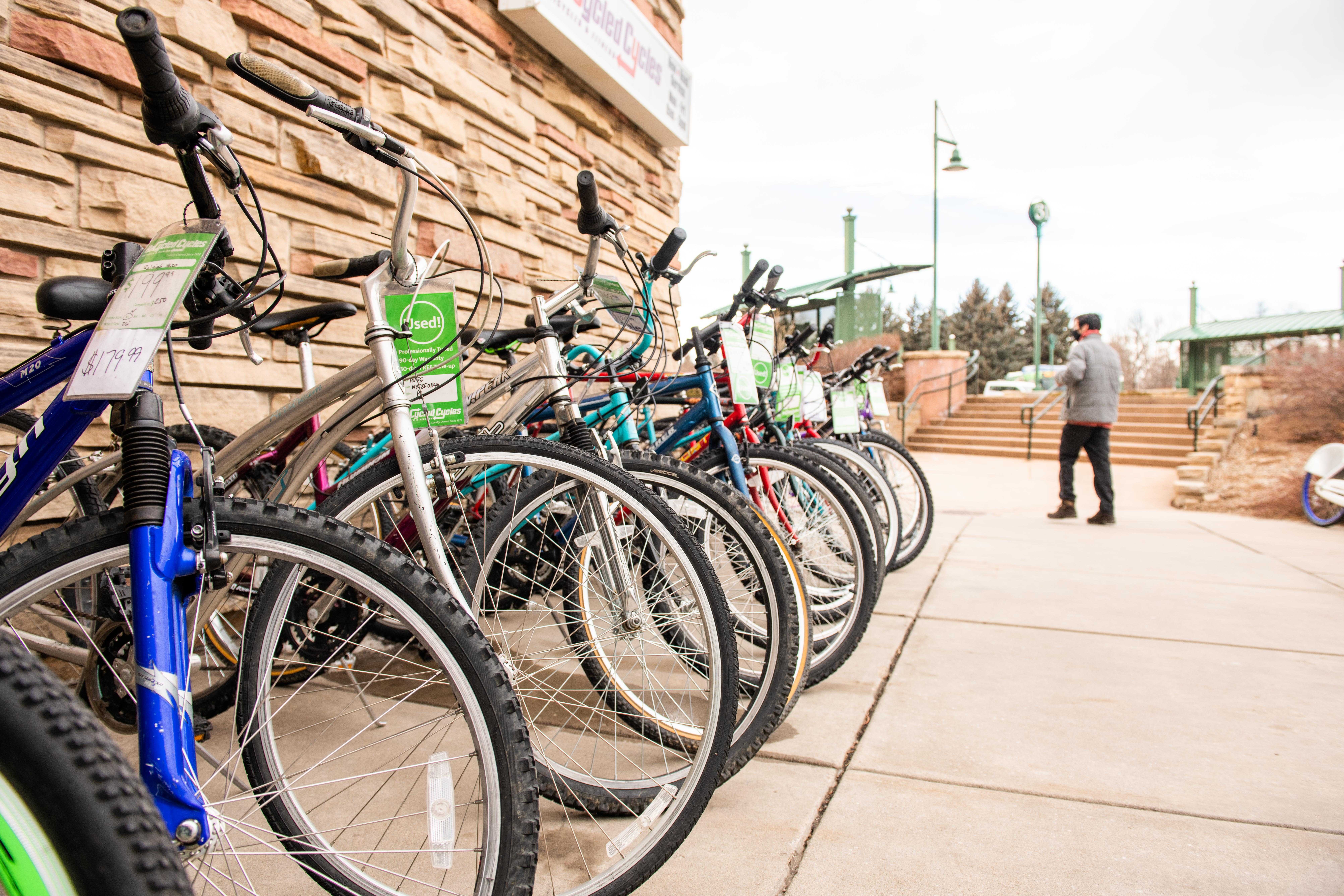 A Fort Collins mainstay for over 40 years, Recycled Cycles was founded by CSU alumnus Dave Hudson that provides a myriad of bikes for all abilities. With an on-campus location at the Lory Student Center, getting a quick tune-up or shopping for a new ride has never been easier.
Boasting a selection of road, mountain, cruiser, and electric bikes, you can find a ride for nearly every budget. All bikes are equipped with a 90-day warranty and 30-day free tune up, ensuring you can put the pedal to the medal whether you're commuting to class or summiting an alpine pass. Live off-campus? Check out their convenient southern location at 4031 S. Mason St. 
Runner Ups: TREK Cycles, The Gearage
JAX Outdoor Gear, located at 1200 N. College Ave., boasts an impressive collection of gear for almost every excursion. Offering equipment for camping, fishing, hiking and more, JAX's friendly staff and sensible prices make shopping a breeze whether you need a camera or climbing shoes. The store also provides an extensive selection of apparel and shoes featuring brands such as Chaco, The North Face and Patagonia. Top off your shopping trip with a stop at their in-store coffee shop and a stroll by their outdoor pond. 
In light of the COVID-19 pandemic, online ordering is available for delivering direct to your home at jaxgoods.com; curbside pickup is also available by placing your order over the phone at 970-221-0544.
Runner Ups: REI, Sierra Trading Post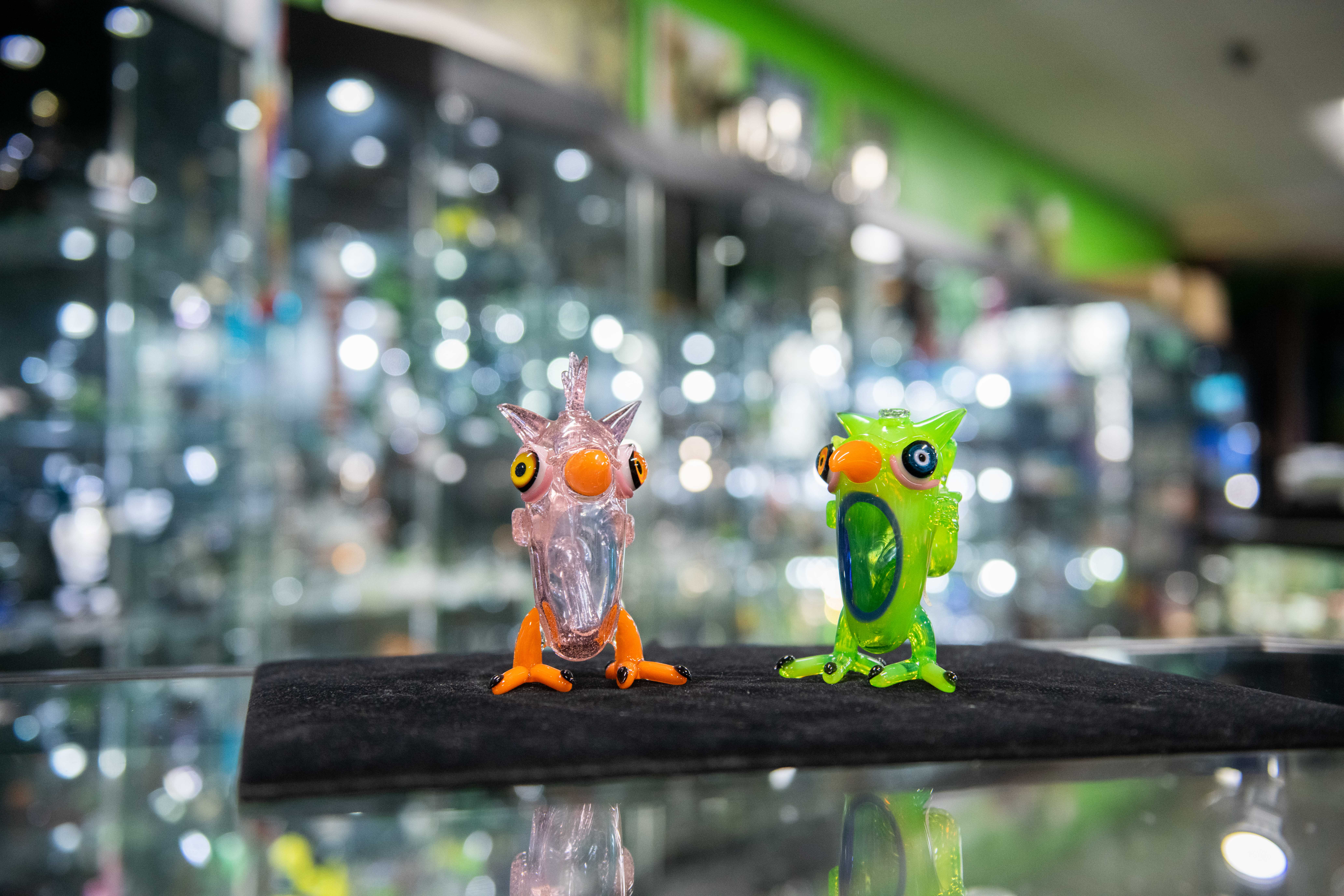 If you're looking for bubblers, water pipes, vaporizers and items alike, look no further than Kind Creations. The glass shop has been in business since 2003, and their collection is only getting bigger. For those that love collectable smoking items, or for those that are just starting out and looking for their first pipe, Kind Creations is the place to go. They even offer glass pipe repairs, and all of their pipes are 'buy one get one half off.' 
Kind Creations is open from 10 a.m. to 8 p.m. and is located on College across from CSU.
Runner Ups: Smokey Monkey, Up'n Smoke
Best Dispensary: LivWell
LivWell, located on North College, is your one-stop-shop for all things cannabis and offers both recreational and medical options. LivWell has a wide selection of flower, pre-rolls, edibles, tinctures, and concentrates. When you join the LivWell rewards program you can enjoy perks such as a $10 rewards credit on your birthday and discounts on pre-weigh flower every day.
LivWell offers the options of shopping in-store or ordering ahead online for pickup. The budtenders are passionate about what they do and happy to answer any of your questions and offer up their recommendations. 
Runner Ups: Vert's Neighborhood Dispensary, Organic Alternatives
This article is part of Best of CSU 2020.