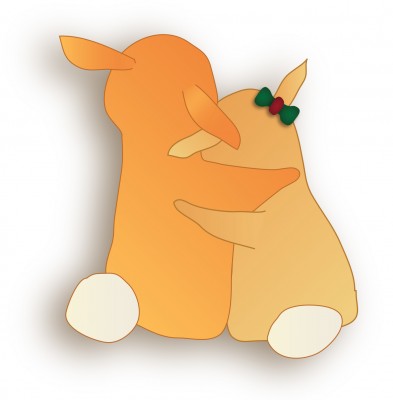 The holiday season is known as a time for joy.  It is a time to relax and cherish moments with your loved ones.  Unfortunately, sometimes all of this can be forgotten with the stress of trying to shop for your significant other.  People get tied up in the idea that they need to buy their special someone the most expensive and most glamorous gift, or they feel the need to "one-up" the gift they gave the previous year.
The downside of trying to get a gift that is bigger and better is the fact that by doing so, your gift starts to lose its sentimental value.  You are no longer buying someone a gift that means something significant to the two of you. Instead, you are just buying things to prove to yourself that you are capable of purchasing extravagant gifts.
So, how do you buy a sentimental gift for the person you love? This seems like such a silly question, but it has become so relevant in this era of commercial business-crazed shoppers that it is a question dying to be answered.  However, the answer is quite simple.  All you need to do is listen to your significant other.  They may randomly mention that they love hand-knit scarves or even vintage books.  If you mentally keep note of all these things throughout the year, by the holiday season, you may have a pretty good idea of what to get that certain someone.
Another good idea is to think of things the two of you enjoy doing together.  If you go on a lot of coffee dates, maybe painting personal coffee cups would be a sweet little idea for a stocking stuffer.  Or, if you love watching classic films with each other, you could go to your local Walmart and buy loads of DVDs for a super low price.
Ecosystem science and sustainability freshman, Anna Banwart said her boyfriend gave her a stuffed bunny when she left for college.  She said the bunny was named Cuddle Bunny because, "He [my boyfriend] wasn't going to be able to be with me while I was away at college, and I needed someone to cuddle with while I'm here."
Her gift of Cuddle Bunny was a gift with sentimental value.  It was a gift that represented being with one another and meant a lot to both of them.
However, you do not need to go out and buy a bunny to show your love for someone.  You only need to remember one thing: it is the thought that counts. Really think through your gifts for your significant other and see if they truly mean something to both of you. If you do, you will be more successful in making this holiday season one to remember.
This article was created for the Holiday Gift Guide produced by College Avenue Magazine staff.