FoCo Cafe: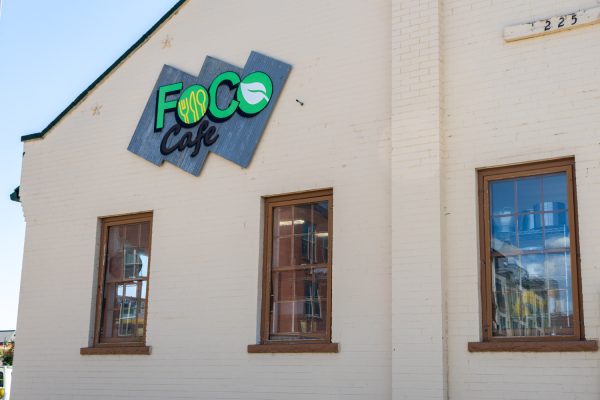 What does it mean to be a "pay-what-you-can" cafe? At FoCo Cafe, instead of a register at the end of the counter, there's a donation box. Customers simply pay what they are able to for their meal, rather than a set price. 
Located at 225 Maple St, Fort Collins, the FoCo Cafe is the town's first nonprofit restaurant. It is about a 30-minute walk from campus and a six-minute car ride. Operating Tuesday-Saturday, 11 a.m.-2 p.m. 
FoCo Cafe's mission is to create a community within Fort Collins through "delicious and Nutritious meals" (fococafe). Filled with lots of smiles and hard-working people, the Foco Cafe is volunteer-led. You can even pay for your meal by giving back and volunteering with them yourself. The cafe is a great place to connect with the Fort Collins community. With its home-like feel, the cafe is a perfect place to bring your friends, hang out, and give back to the community.  
Alley Cat: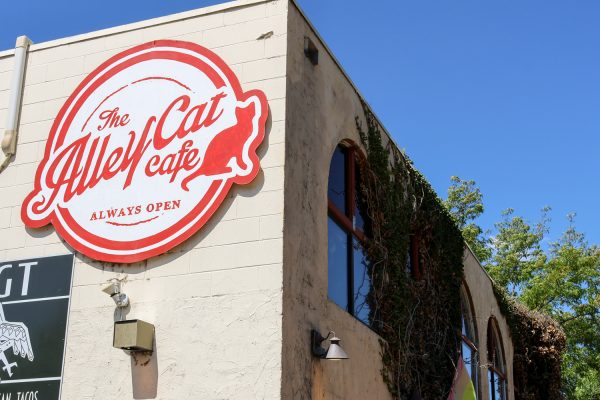 Walking into the Alley Cat cafe is never boring. Caleb Morgan, who has been working at Alleycat for two years, remembers walking in for the first time and thinking "Wow this place is really artsy… vibes were really eclectic, messy but in an endearing way."  The walls, tables, and even ceilings are decorated with local artwork and a variety of plants. 
Open Saturday-Sunday, 7-12 a.m., the cafe is located at 120 W Laurel St, Fort Collins. With only a 10-14 minute walk from campus, Alley Cat has become the perfect hangout spot for students. The cafe provides food that is locally sourced, great coffee, and even acoustic guitars to play. It is a place many go to study where they are also able to take long breaks and never get tired of their surroundings. 
Alley Cat opened in August of 2003, it has regulars who have been going there for years and has grown to become a place where anyone can fit in. Morgan has noticed that people feel comfortable "stepping into the community" and greatly appreciates that about Alley Cat. 
Mugs: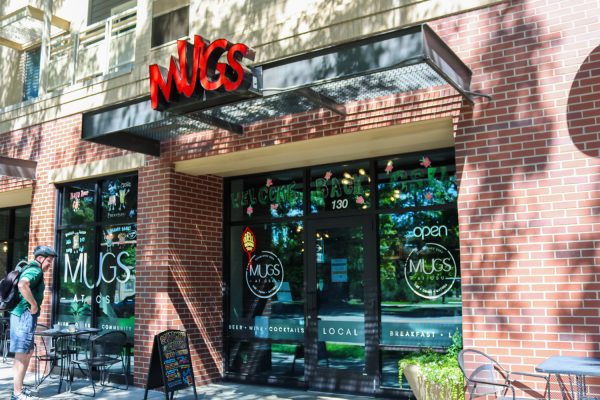 Opened in August of 2002, Mugs was born with the concept of family in mind. The owners Marli & McCabe Callahan both attended Colorado State University, and the ram pride is shown within the Mugs community. The cafe has two locations, one only 10 minutes away from campus, at 306 W Laurel St, Fort Collins. If you happen to miss the campus location, head down to Old Town for their second location at 261 S College Ave, Fort Collins. Both Marli and McCabe wanted the Rams to know that Mugs was a safe and welcoming spot to be at.  
Mugs is filled with a variety of local artwork to admire while you enjoy your coffee. The company also works its hardest to support local vendors and always treats people with respect (mugs). The CSU location operates from Saturday-Sunday 7 a.m.-5 p.m. with happy hour from 2-7 p.m. The Old Town location operates on slightly different hours: Saturday-Sunday 6 a.m.-6 p.m., and happy hour 2-6 p.m. During happy hour customers are able to find great deals on food items like sandwiches, smoothies, and mac and cheese. They even serve alcoholic drinks, with a variety of mimosas, cocktails, and a bloody mary. providing options for everyone in the Fort Collins community. 
MoMo Lolo: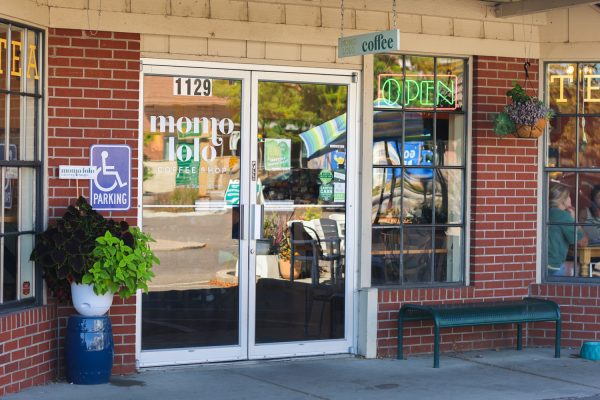 Momo Lolo has been "locally owned and family run since 2010" (momololo). When walking into Momo Lolo you are immediately welcomed by smiling faces. There is a fun trivia question to answer at the register for a chance at 10% off on your drink. The cafe is just a five-minute walk from campus located at 1129 W Elizabeth Street St, Fort Collins, and is open Saturday-Sunday 6:30 a.m.-6:00 p.m. Macy Pederson who has been working at Momo Lolos for nine months now describes it as an "Uplifting, positive, environment." Momo Lolos even provides an environment where students can feel comfortable and able to work, "…you can talk with your friends, ask questions, we even have white-boards!" Pederson said. 
Throughout the year, Momo Lolos has rotating specialty drinks. Some favorites of Pedersen's are creme brulee (white chocolate and caramel), purple haze (lavender and vanilla), honey bear (cinnamon and honey), and the matcha called flower garden (vanilla and lavender). Pederson added, "I come in [on my] off hours all the time… when I'm not working I want to be here".