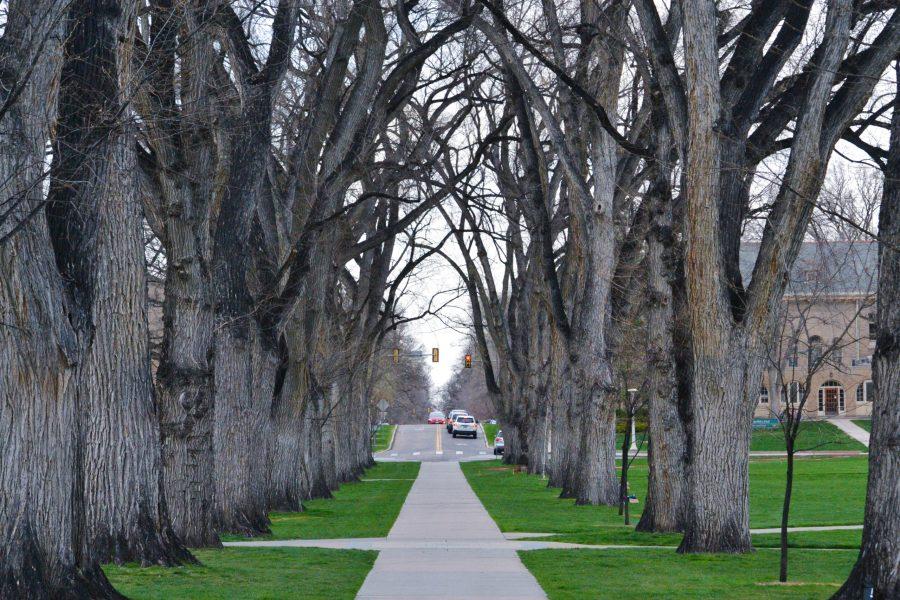 Do you ever feel like just one day of celebration each year for mother nature is just not enough? Colorado State University sure thinks so. This year, CSU has committed a full week of planned events in honor of Earth Week.
Whether your idea of celebrating Earth Day includes a nature appreciation hike, learning about helping the environment or getting your hands in some dirt to show the world some love, CSU has an abundance of options for your celebration on campus this year. While Sunday, April 22, 2018, is this year's designated Earth Day, campus activities for CSU Earth Week are spanning from April 21 – April 27.
"I participated in a few events [for Earth Week] last year and I think CSU does a really great job of pulling a week together for students to learn about how to help our environment," Makenna Spencer said, a fish, wildlife and conservation biology major at CSU. "[Earth Day] is always a great day, but celebrating for a week-long just shows how much we care about our planet."
CSU will be hosting these free events throughout the week:
Monday: April 23
10 a.m. – CSU's Earth Day Festival, LSC Sculpture Garden
6 p.m. – No Man's Land Film Festival, LSC Theatre
Tuesday: April 24
2 p.m. – The President's Sustainability Commission Campus Milestones Celebration, Durrell Center
Wednesday: April 25
10 a.m. – Earth, Sun and Fire Tour, CSU Foothills Campus
12 p.m. – Promoting Pollinators on Campus and in our Community, Morgan Library Event Hall
3:30 p.m. – Restoring Incised Meadows: Evolving Method that Work, LSC 324
7 p.m. – Sustainability Trivia Night, Ramskeller
Thursday: April 26
11 a.m. – Diversity and Inclusion in Conservation, Wagar Building 133
4 p.m. – Eco Leaders Independent Project Showcase, Pavilion in Laurel Village
7:30 p.m. – Reading by Author Ross Gay, LSC Cherokee Ballroom
Friday: April 27th
11 a.m. – Compost Giveaway & E-Waste Collection, Moby Arena Parking Lot
1 p.m. – Tree Campus USA Tree Planting, Plum Street
3:30 p.m. – Talk with Thomas Davis, Behavioral Sciences Building Room 107
CSU is a land-grant university, meaning it was federally granted the land it was founded on to serve an original purpose of teaching agriculture. This is one of the many reasons that the CSU campus is devoted to sustainability and a "green" lifestyle. With its numerous awards, recognizing sustainability efforts, CSU dedicating a week to celebrating our Earth is only fitting.
While CSU gives back to the Earth that gives so much to us, they encourage students to get involved in any way possible. There are clubs, group events, seminars and more that CSU offers to its students.
If you are interested in finding more ways that you can help CSU in its efforts to be sustainable, click here.
Do not just stop at Earth Week, keep up the mother-nature-loving spirit all year round, Rams.